'Beauty and the Beast' Prequel in Development for Disney+
Gaston, the muscular, arrogant villain of Disney's 2017 live action Beauty and the Beast, and his dopey sidekick LeFou are getting the tv prequel treatment. Both Luke Evans and Josh Gad (Gaston and LeFou, respectively) are set to reprise their roles. 
Per the Hollywood Reporter, the six episode limited series is being spearheaded by Eddy Kitsis and Adam Horowitz, creators of ABC's Once Upon a Time, a show that has previously dabbled in Beauty and the Beast material. Additionally, Gad himself is credited as co-creator, writer and show runner.
The currently untitled project has been labeled a 'musical event' with composer Alan Menken in talks to return. Menken was a songwriter and composer for both the 1991 animated Beaty and the Beast and the live action one. According to sources Kitsis, Horowitz and Gad started work on this project after departing the now scrapped Muppets Live Another Day series, citing 'creative differences', after 'Muppet Studios' changed executives.
Grossing over $1 billion dollars, it's understandable Disney want to expand on the 2017 Beauty and the Beast. However, the focus on Gaston and LeFou is a surprise and something of a bold choice at first thought. It's not necessarily a bad one though (especially with Gad's obvious investment and input on the project). While knowing where the characters will end up can limit the enjoyment (and creativity) of a prequel and Gaston is comically arrogant and entitled, we may get some insight into why that is. Additionally, we may see the reasons for LeFou's intense attachment to the man who belittles him.
One of the most interesting additions to the live action adaptation, in comparison with the 1991 animated version, is a conversation these two characters have about Belle (Emma Watson) with Gaston commenting 'ever since the war I felt like I've been missing something'. It's nothing much but may hint at the setting the series could take, and explore how both men came to be how we find them at the start of the film.
Whatever your thoughts on this project it does highlight one of Disney+'s biggest strengths: a house for the experimental. A six-part series with influential show runners, a returning composer and the original, big name cast is a world away from what we would have gotten 20 or so years ago (e.g. a direct to VHS spin-off with different actors and a throwaway plot).
This is the latest of Disney's properties to be given the Disney+ series treatment; the growing list including all the upcoming Marvel and Star Wars offerings, The Mighty Ducks, Turner & Hooch, The Proud family and Lizzie Mcguire (Hopefully). If we're lucky, we'll know more about the series soon, such as where/when it's set and whether we'll be seeing any other familiar faces from the film.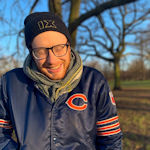 Alex Newman is huge Star Wars fan and loves to keep up to date with the canon. He's also loved movies for as long as he can remember. He's a massive Disney and superhero fan but will watch anything. He's worked at a cinema, a comic book store and at Disney World but is currently working in radio in London! You can find him at @New_macca on twitter.