'Matrix 4' Downloads a Cluster of 'Sense8' Veterans
It's an unofficial Sense8 reunion as Lana Wachowski's Matrix 4 keeps filling up its cast with old-timers from Netflix's hit show.
The fourth entry in the Matrix series, which could be some kind of reboot for all we know, is shaping up to be quite the mix of old and new faces. Following the return of secondary characters from the original trilogy such as Niobe (Jada Pinkett Smith) and the Merovingian (Lambert Wilson), Warner Bros. and Village Roadshow's production is growing with the addition of Sense8 cast members: Brian J. Smith (Gossip Girl, SGU Stargate Universe), Max Riemelt (World on Fire, Berlin Syndrome), Eréndira Ibarra (Ingobernable, Señorita Pólvora), and Toby Onwumere (Empire).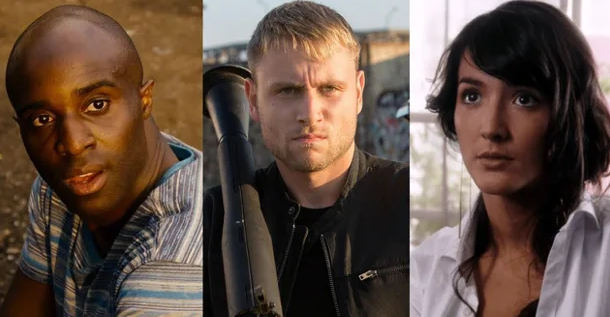 Given the chemistry all of them displayed while working with Lana Wachowski in Sense8, it'll be interesting to see what they bring to the table this time around. Details about their roles are unknown at this point, but here's hoping they get to shoot some scenes together.
Matrix 4 (provisional title) is currently shooting and aiming for a 21 May 2021 release. Keanu Reeves, Carrie-Anne Moss, and Yahya Abdul-Mateen II are leading the sequel, with Lana Wachowski directing a script co-written by her, Aleksandar Hemon (Love Island, Sense8), and famous novelist David Mitchell (Cloud Atlas, Sense8).
Francisco J. Ruiz is that guy who has watched Jurassic Park a thousand times and loves Star Wars. His hunger for movies is only matched by his love for video games. He graduated in English Studies from the University of Malaga, in Spain. As he continues to write about what he enjoys (and doesn't), he's studying for a master's degree and working on becoming a teacher.