AMC Quietly Drops a New Todd-Centric Breaking Bad Short
When the Breaking Bad sequel film El Camino premiered on Netflix last year, I don't think anyone predicted that we would get so much of Jesse Plemons' character Todd. And yet, his performance in the film (and on the aforementioned show) is one of the most softly disturbing things to come out of 2019. In honor of AMC's premiere of the film on its own channel, it's also released a short that digs into one of the many easter eggs from the movie. Minor spoilers for El Camino after the jump.
In the film, Jesse Pinkman (played by Aaron Paul) goes back to Todd's apartment to recover the deceased sociopath's hidden stash of drug money. It's here we go into a flashback that shows us a glimpse at the inner life of Plemons' character. Pastel colored walls, bowls of bean soup, and a souvenir tarantula in a terrarium decorate his eery apartment, as well as one other memorable knick-knack: a homemade snow globe. Displayed inside is a diorama depicting a small boy and a woman sitting on a teacup, and while fans were fairly certain they knew who these two figures represented, this new short from AMC seems to confirm the theories. Watch Snow Globe below:
Man, he gives me the creeps. Directed by Eric Schmidt, Snow Globe is really just a fun, well shot scene with Plemons doing his thing and a great cameo from Lydia (Laura Fraser). It's interesting that they used similar branding to El Camino with the "A Breaking Bad Short" subtitle. Perhaps we'll be getting more of these over time, to add to the ever growing Bad universe? In any case, if you're itching for more of Albuquerque's finest product, the fifth and penultimate season of Better Call Saul will premiere this Sunday at 10pm Eastern, followed by a second episode on Monday night. Judging by the fantastic trailers, the story looks like it's going to tiptoe even closer into the Breaking Bad timeline, leading up to what's likely to be an explosive final season next year.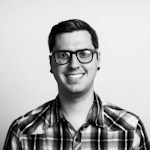 David is a video editor, stop-motion animator, freelance writer, and movie addict. He currently lives in Michigan with his wife and two dogs and can be found obsessing over director commentary tracks and collecting movie memorabilia. In addition to writing for Movie News Net and Star Wars News Net, he also hosts podcasts like The Movie News Network and The No Guff Podcast.