Paul Dini and Alan Burnett Return to the Animated DCU with 'Batman: The Adventures Continue' Comic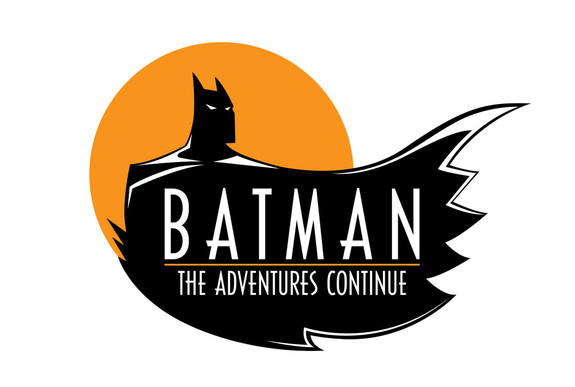 We don't normally cover comic book news here at MNN, but it's not every day that a beloved series gets an official sequel by two of it's original creators! That's right, Batman: The Animated Series is back in comic book form with Batman: The Adventures Continue.

More than two decades after the original series, Entertainment Weekly has revealed that original writers/producers Paul Dini and Alan Burnett are reuniting to tell a previously untold tale from the beloved animated universe. Set after The New Batman Adventures and before Justice League (and before that flashback from Return of the Joker), Batman: The Adventures Continue will explore a previously unseen part of the Dark Knight's life.
Whilst Batman: The Animated Series introduced famously introduced new characters such as Harley Quinn and Renee Montoya to the Batman mythos, The Adventures Continue is going to explore key characters that we never saw in the animated series.
"We'd gone from Dick Grayson to Tim Drake, and we had left out Jason. What we're doing with this is looking at this as a chance to go back and actually acknowledge that was a part of the animated Batman's history. For the first time, you're going to see that story and you're going to see what happened in that relationship," Dini told EW. And the second Robin isn't the only character who will be appearing;
"So, it's our chance to not only to do Jason Todd but also the Red Hood. There are other characters like Azrael, who was popular in the comics around [the time of the show], and Deathstroke, who we never used in the animated series."
Bringing these new faces to life will be a familiar artist. Ty Templeton, who worked on all of the original animated tie-in series, is returning to the world of Batman: The Animated Series to draw this new adventure and it feels like he never left.
"It's fun that it doesn't feel like we have to deal with the 15 year gap since we told stories with these characters. We can just feel like we just stepped into these things yesterday, because the shows and comics are always out there. They never go away. I didn't want it to feel like there's a big gap and Batman was old and Tim was in his 30's or anything like that. I'm really happy it just feels like the next day."
The series is set to kick off with a sequel to the original Batman/Superman team up – World's Finest. According to Dini;
"We're kicking off with the Bruce-Lex relationship in a semi sequel of 'World's Finest' because the events of that are touched on. Where did that leave Bruce and Lex after they were busted by Batman and Superman? It's interesting to see the little dueling that goes on between them."
The first issue is also going to introduce a mystery, a stranger watching from the shadows. Dini told EW that this stranger is stalking the Bat family and knows them well. "[He's] watching them from a distance with a mixture of amusement and deep hatred. That's gonna be a challenge and concern for them at some point. The guy is so good that even though Batman and the others get glimpses of him, they have no idea who he is or what he wants, and that's a mystery for them to solve."
Could this stranger be Jason Todd? It would certainly have a parallel with Dini's own Arkham Knight story if so. And it would match up with the tease Alan Burnett gave to Newsarama that the series would explore the "secret history" of Batman: The Animated Series;
"What is different, however, is that we're going back to cover certain gaps in the original series, events that didn't have a bearing on the series at the time, but now do. In other words, there will be secret histories that will turn Batman's world upside down. Things that no one knew were out there, until now.

Perhaps the most intriguing character in the run will be young man whose story threads through most of the issues. He's a smart, super-elusive loner who knows way too much about the Dark Knight. How this mystery man fits into the world of Batman Adventures and what he means to accomplish should, I hope, be a real jolt for old fans."
Looking beyond the first issue, and the mysteries it sets up for the series, Dini is excited for an "intense" Azrael story that will see the avenging angel come to Gotham "on a mission of death to recover something that's been stolen from the Order or St. Dumas". It's a mission that will bring him into conflict and partnership with Batman as they work to uncover who stole the item and why. According to Dini "it's one of the coolest reveals we've done and it makes perfect sense given the lore of our series. That's one of the issues I'm most jazzed about."
Batman: The Adventures Continue is set to release digitally first beginning in April with the physical first issue due in stores May 6th.
Below is a selection of artwork from the first issue.