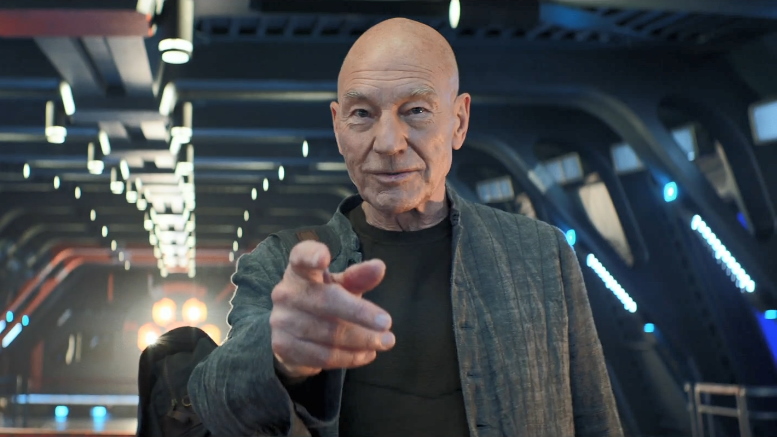 It takes three episodes, but Jean-Luc Picard finally gets back where he belongs: outer space. He's a bit older, so you expect him to have a more leisurely pace. The deliberate, novelistic structure of the new series is everything Star Trek has aspired to be in his long history, warts and all.
SPOILERS
At the end of the episode, Picard (Patrick Stewart) is back on a ship, back in space and back on the hunt for the mysterious Soji (Isa Briones), twin sister of Dahj, who died in the pilot and left Picard with a cosmic mystery. Somewhere out there, Data apparently has children, products of a missing Bruce Maddox (one time cyberneticist who wanted to study Data and deep, deep cut), at least some of whom are working with the Romulans to reclaim assimilated Borg.
It's a lot.
Really the only major critique of the show so far is all the plot. That novelistic approach, courtesy one imagines of showrunner and Pulitzer Prize winning author Michael Chabon, tangles up in the byzantine conspiracies the show presents. Romulan agents have infiltrated Starfleet Command (so cool they have to wear shades), the Reclamation Project for reasons yet to be revealed, and perhaps, as Picard's estranged aide Raffi (Michelle Hurd) suggests, the plot to destroy the rescue fleet fifteen years before.
So, like I said. It's a lot.
What's clear and compelling is Picard's need to address his lingering grief over Data, and in some way, feel relevant again. In a flashback at the beginning of the episode, we see the aftermath of his resignation, a bluff he never expected Starfleet to call. The fallout is immediate and catastrophic: he's out the door, and Raffi, his headstrong and rather familiar aide de camp, ("J.L.") is binned along with him. Picard's pride prevents him from believing he would ever be dismissed, and is such his shame prevents him from contacting Raffi once in the intervening decade-plus. This revelation is shocking, considering Picard's character, but in keeping with what we know about him: he once went a very long time without speaking to his brother, out of simple, stubborn pride.
It's here we see parallels with another recently revisited major figure in fandom: Luke Skywalker. Both Picard and Luke both retreat from their professions, their loved ones and their sense of obligation. Both have suffered defeats, and both nurse their wounded pride in isolation. Where The Last Jedi and Star Trek: Picard differ is Picard is a much more active character. Luke resists the call back to adventure until the last possible moment, whereas Picard is almost immediately engaged. They're different kinds of stories playing out in two different modes, but one imagines if the divisive reaction to Old Man Luke would have been different if he had been merely reluctant, rather than obstructive.
But that's another story!
This one is outstanding, with excellent performances, production value and intrigue. There's a little too much conspiracy at the moment. The awkward sexual tension between Romulan agent Narek (Harry Treadway) and his spy sister Narissa (Peyton List) aboard the Borg cube is hardly worth the effort, and evidence of the show's halfhearted attempt to glean some of the magic dust off shows like Game of Thrones. It's not necessary, and the focus is better on the wonderful setup the show delivers by simply building off decades of lore.
So far, the best thing about the return of Picard is that isn't simply an exercise in nostalgia. A case example of this is the rather unceremonious reintroduction of Hugh (Jonathan Del Arco), the leader of the Reclamation Project. Star Trek: Picard acknowledges the past, depends on it, but as we see at the end of episode three, is ready to leave it behind.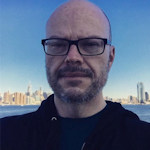 Darby Harn writes for CBR.com and Movie News Net. His sci-fi superhero novel EVER THE HERO debuted in January. His short fiction appears in Strange Horizons, Interzone, Shimmer and other venues. He graduated from the University of Iowa and studied in the Irish Writing Program at Trinity College, in Dublin.