Final Trailer for 'Mulan' Debuts During Super Bowl

After the relatively faithful adaptations of Aladdin and The Lion King last year, Disney's live action remake of Mulan is charting its own course with a final Super Bowl trailer promising an action packed adventure that's more faithful to the original source material than the animated classic.

Finding the right balance for Disney's live action remakes can be tricky. Remain too faithful and audiences will rightly ask what's the point? Besides the obvious of making money. But change too much and you risk alienating that same audience who want to see a childhood favorite lovingly recreated in live action. With that in mind, Disney is certainly taking a risk with Mulan. Going back to the original poem for inspiration. No Mushu. No Shang. No singing. I can understand why fans of the original are feeling uneasy. I'm feeling a little nervous too.
But every trailer so far has looked great. And the final trailer is no exception;
Whilst previous trailers have featured a dramatic instrumental of "Reflection", the final trailer does away with this in favor of something more fitting for the action on display. Moments from the animated classic are still there, such as Mulan's father saying that if he exposes her secret she will be killed and the battle in the mountains, but the focus here is clearly on the action and Mulan's interactions with Gong Li's witch Xianniang, a new character who was not in Disney's animated telling of the story. It looks to be an interesting relationship, and one that might not be entirely antagonistic as Yifei Liu's Mulan tells her she is "proof that there is a place for people like us," and the witch tells Bori Khan that Mulan is a warrior after he dismissively calls her a girl.
It's going to be a very different Mulan to the one I grew up with, but I'm excited to see if director Niki Caro and her creative team have captured the spirit of the original whilst creating something new.
Ahead of the final trailer, Disney last week released six new character posters for the film, featuring Yifei Liu as Mulan, Donnie Yen as Commander Tung, Jason Scott Lee as Bori Khan, Yoson An as Cheng Honghui, Gong Li as Xianniang, and Jet Li as the Emperor.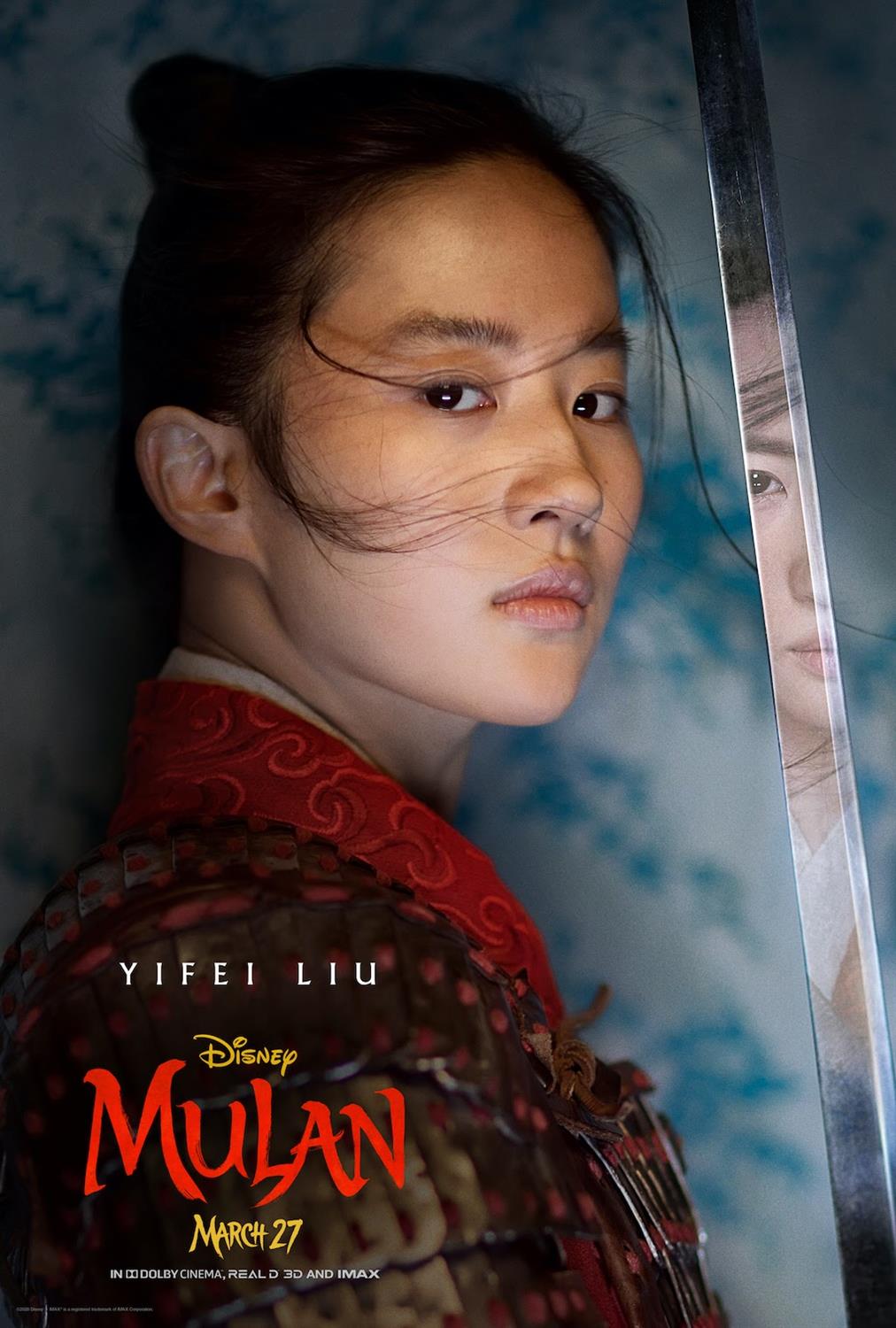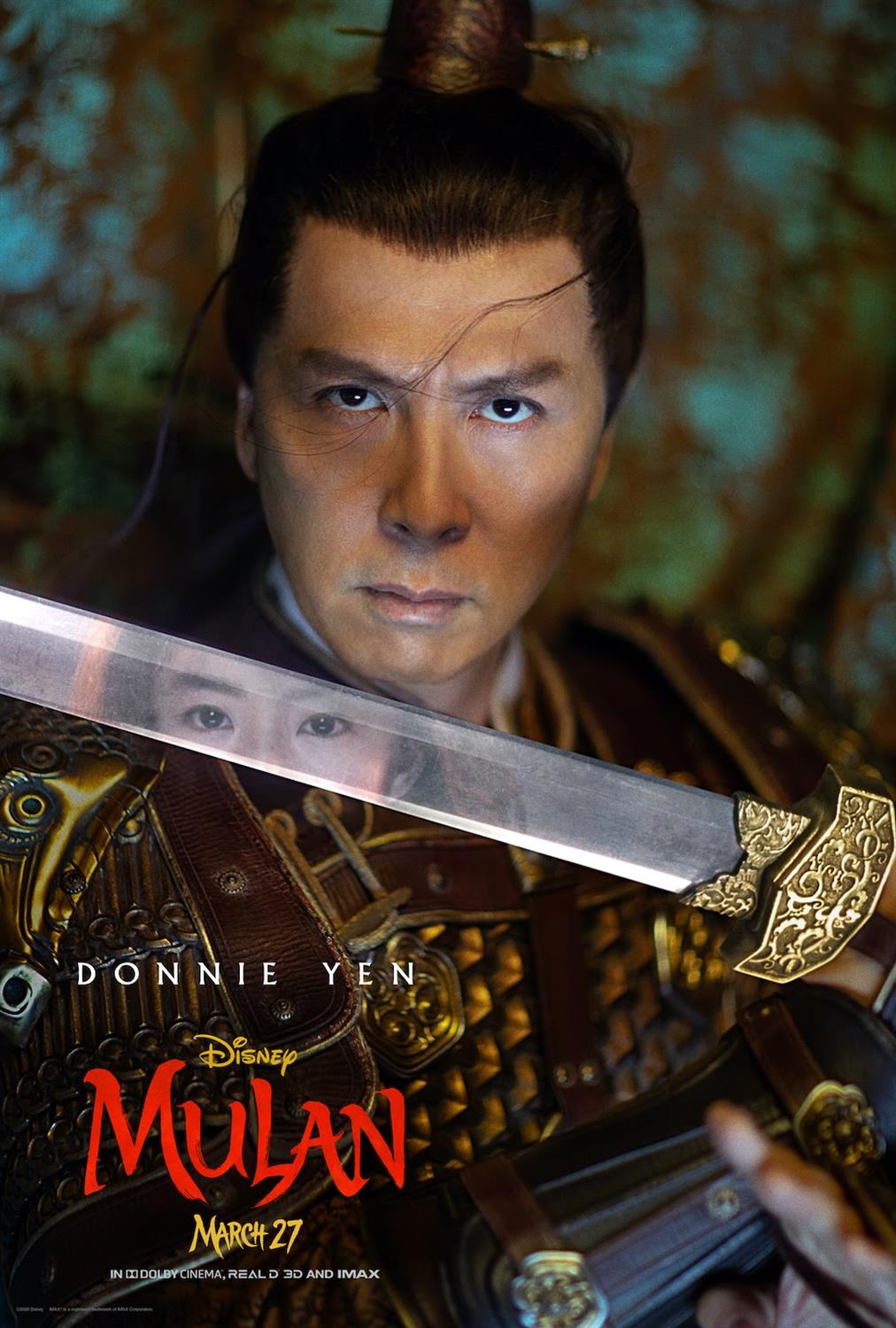 Mulan opens March 27, 2020.