Super Bowl Special Look and Posters for 'Black Widow' Released

The next installment in the Marvel Cinematic Universe is almost here, and yesterday Disney unleashed a new teaser and a set of character posters for Black Widow as part of Super Bowl Sunday.

Taking us back to a time somewhere between Captain America: Civil War and Avengers: Infinity War, this film will finally explore the secret past of Natasha Romanov.
As Natasha says, the Avengers weren't her first family, and Black Widow will introduce us to the family that she left behind. We've already met Yelena Belova (Florence Pugh), Melina Vostokoff (Rachel Weisz), and the Red Guardian (David Harbour) in earlier trailers. Now, new character posters highlight each member of Natasha's Widow family with a image that comes together to form the Black Widow emblem.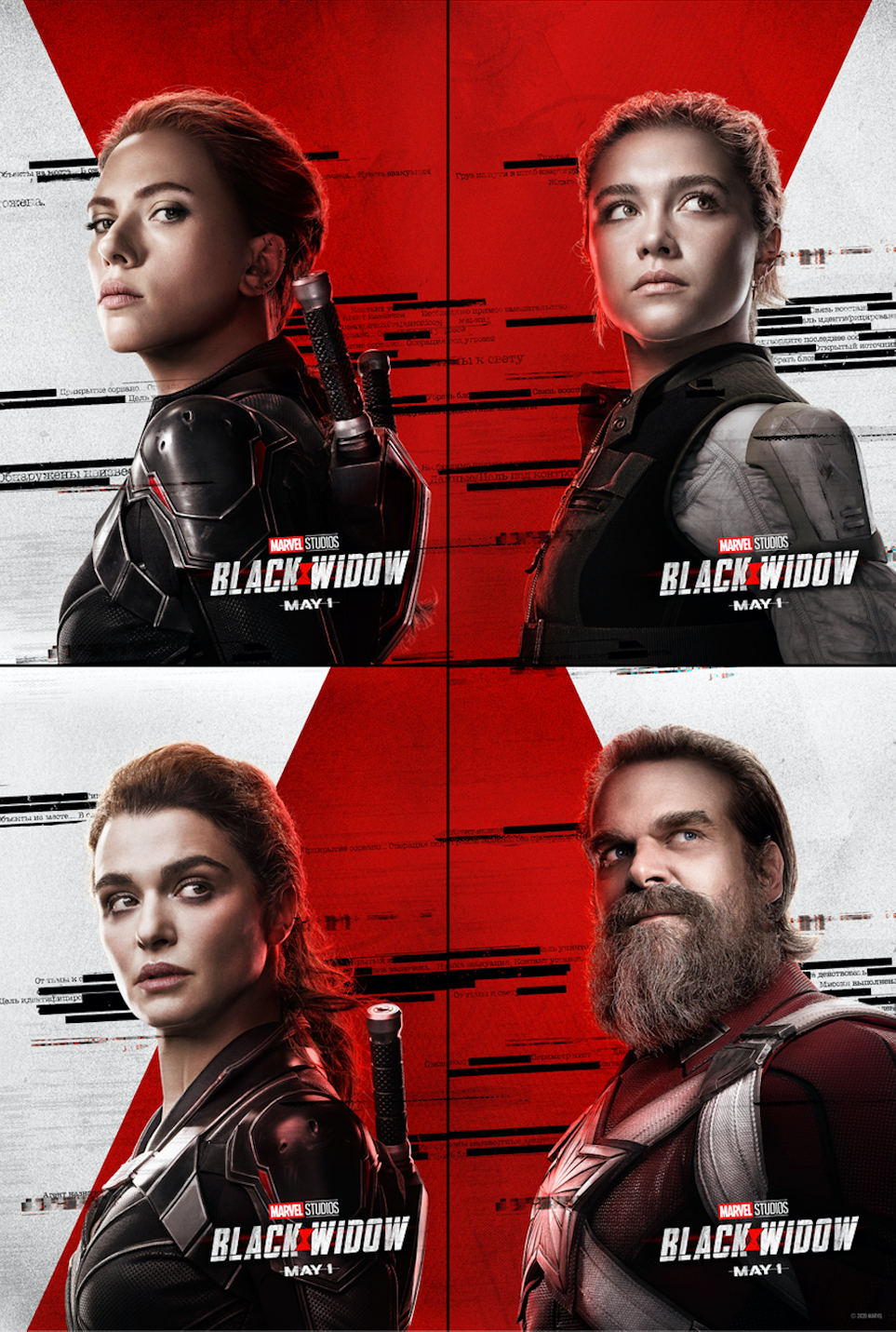 With Natasha dead in the present day, following the events of Avengers: Endgame, it's worth considering that this film may be setting up her successor. Both Yelena and Melina are Black Widow's in their own right. Could a member of her old family join her new one in the future? It would certainly be a fitting legacy for the hero she became and give this film, the first in Marvel's Phase Four, a greater impact on how the story moves forward after Endgame.
Black Widow wasn't the only MCU property that got air time at yesterday's Super Bowl. We also got our first look at the upcoming Disney+ series The Falcon and The Winter Soldier, WandaVision, and Loki, which you can see right here.
Black Widow hits theaters on May 1st, 2020.