Second 'Knives Out' Trailer Twists the Knife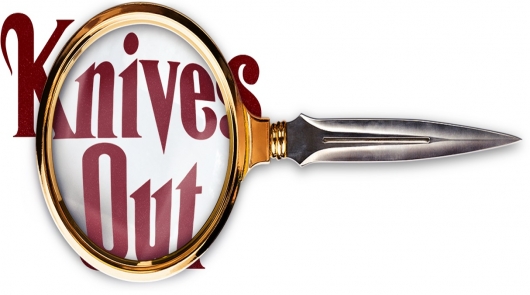 The latest trailer for Rian Johnson's Knives Out emphasizes the critical adoration that the film has received coming out of the Toronto International Film Festival.
Set against the backdrop of wealthy crime novelist's Harlan Thrombey 85th birthday, he invites his extended family over for the celebration, only to end up dead. While local police are quick to deem it a suicide, private investigator Benoit Blanc suspects that just about every single one of Thrombey's dysfunctional family members that he invited over have a motive to kill the patriarch of the family, and if nothing else, they've clearly got their knives out for each other. As such, Blanc keeps them all in Thrombey's mansion for questioning, and tensions rise between the detectives and the family themselves.
The new trailer arrived without much of an announcement, instead letting the new footage speak for itself. The mystery that Knives Out presents goes into many wild, unexpected directions that are bound to keep audiences guessing, from the looks of things. Check it out below:
Rian Johnson writes and directs the new movie, producing it alongside his frequent collaborator Ram Bergman. Johnson is also involved with the future of the Star Wars franchise, although he notes that due to Lucasfilm figuring out the scheduling on future movies, he may have time to do another original film before he has to return to the Galaxy Far, Far Away. So perhaps Lionsgate could get him to do a sequel to Knives Out, if things work out just right.
Knives Out has an ensemble cast that is made up of the likes of Daniel Craig, Chris Evans, Lakeith Stanfield, Michael Shannon, Ana de Armas, Don Johnson, Jamie Lee Curtis, Toni Collette, Christopher Plummer, Jaeden Lieberher, Katherine Langford, Riki Lindhome, Edi Patterson, Raúl Castillo, and Noah Segan. The movie slices its way into theaters November 27, just in time for the holidays.

Grant Davis is a freelance writer who has covered entertainment news for more than four years. His articles have frequently appeared in Star Wars News Net as well as as other entertainment-related websites. As someone who grew up on Star Wars and comic book movies, he's completely thrilled with the current era of genre entertainment.