Kiefer Sutherland Boards Quibi's 'The Fugitive' Remake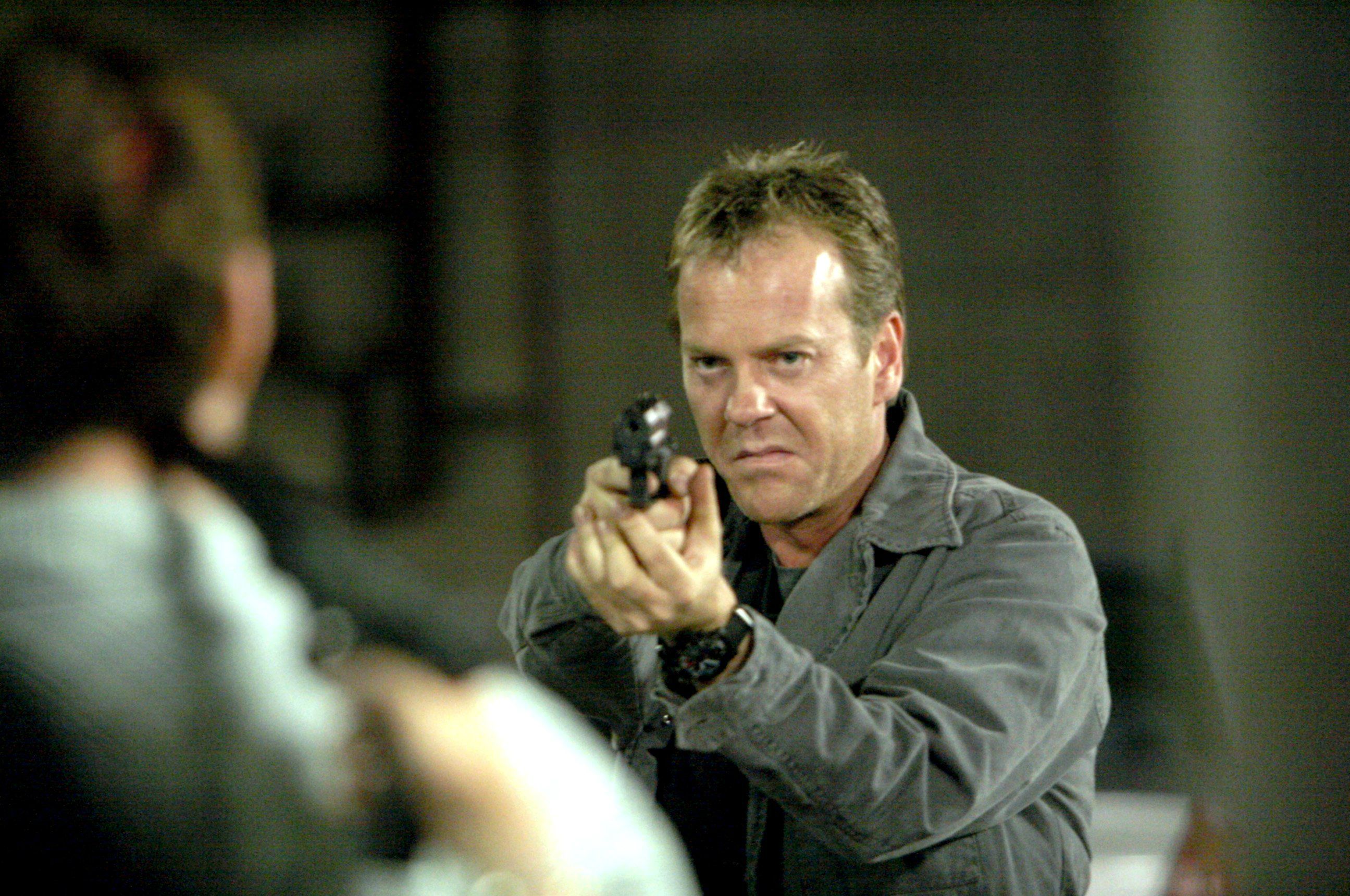 Kiefer Sutherland is all set to headline a series remake of The Fugitive. The 24 star has just signed on to play Detective Clay Bryce in Quibi's short form adaptation of the Harrison Ford movie.

According to Variety Sutherland will be starring alongside Boyd Holbrook, who will star as Mike Ferro, the titular fugitive and the man Sutherland will stop at nothing to apprehend:
"When a bomb rips through the Los Angeles subway train he's riding on, blue-collar Mike Ferro (Holbrook) just wants to make sure his wife, Allison, and 10-year old daughter, Pearl, are safe. But the faulty evidence on the ground and "tweet-now, confirm-later" journalism paint a nightmarish picture: it looks to all the world that Mike was responsible for the heinous act. Wrongfully – and very publicly – accused, Mike must prove his innocence by uncovering the real perpetrator, before the legendary cop (Sutherland) heading the investigation can apprehend him."
In the 1993 movie, which was itself based on a 1960s TV series, Harrison Ford played the wrongly accused Richard Kimble being hunted by Tommy Lee Jones' US Marshal. This modern update comes from Warner Bros. Television, Thunder Road Films, and 3 Arts Entertainment. Nick Santora is attached as writer and executive producer, with Stephen Hopkins, who previously worked with Sutherland on 24, tapped to direct and serve as an executive producer. Also executive producing are Basil Iwanyk, Tom Lassally, and Albert Torres.
Quibi, short for Quick Bites, is a new streaming platform founded by Jeffrey Katzenberg which is due to launch on April 6th, 2020. The mobile targeted service aims to provide multiple series and around 7,000 episodes of content in it's first year, with each episode less than 10 minutes long. Quibi plans to offer a standard subscription for $5 a month with ads or $8 a month for an ad free version.
In addition to The Fugitive, Quibi will be home to Steven Spielberg's After Dark, the Sophie Turner and Corey Hawkins thriller Survive, with new works from Guillermo del Toro, Antoine Fuqua, Sam Raimi, and more still to be announced.
A release date has not yet been set for The Fugitive.