Box Office Weekend – 'Hustlers' Give 'IT' A Run For Its Money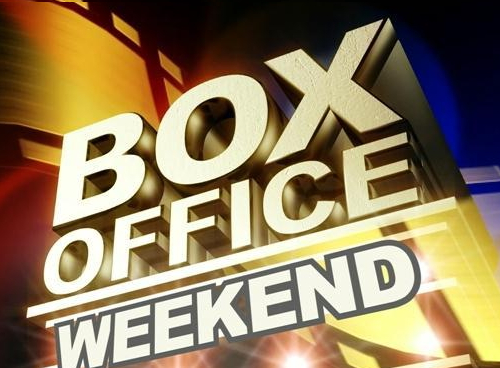 This weekend at the box office, Hustlers vastly overperforms and rivals IT: Chapter Two's sophomore weekend, while The Goldfinch is a box office turkey.
The breakout success story of the weekend was STX's Hustlers, which came off of some great reviews from the Toronto International Film Festival. Initially expected to make $27M, support for the Jennifer Lopez-led crime drama rallied to $33M+; while audience reception is more mixed than it has been for critics, it should easily make a profit relative to an inexpensive $20M budget. Incidentally, this is said to be the best opening for a movie that stars women of color. That's a much more positive story coming out of this weekend than with the other major new release, WB's The Goldfinch, which is one dead bird with a sub-$3M opening weekend across over 2,500 theaters and against a $45M budget, and has neither critical support nor audience support to make up for it. Yikes.
There's at least some good news for Warner Bros. with IT: Chapter Two performing better than expected on its second weekend, bringing the film's running domestic box office total up to $150M. With the global box office total of the movie now at $323M+, the sequel, combined with its predecessor, has grossed over a billion dollars. In Sony's corner, Once Upon a Time in… Hollywood has topped Inglourious Basterds as the second-highest-grossing Quentin Tarantino movie, while Spider-Man: Far From Home has finally topped Captain Marvel as 2019's biggest non-team-up Marvel superhero movie as its run at the global box office starts to come to a close. The Lion King's domestic box office run is now between Rogue One: A Star Wars Story ($532M+) and The Dark Knight ($535M+). In terms of non-blockbuster movies, The Farewell is now past $17M domestically and Ready or Not is now past $41M globally, so it's safe to say that both are hits at this point.
The Top Twelve box office performances for the three-day weekend can be summarized as follows (bolded titles are new releases):
IT: Chapter Two (Warner Bros./New Line) – $40.735M Weekend/$153.803M Total; 55.3% Drop.
Hustlers (STX Entertainment) – $33.23M Total.
Angel Has Fallen (Lionsgate Films) – $4.4M Weekend/$60.38M Total; 26.5% Drop.
Good Boys (Universal Pictures) – $4.26M Weekend/$73.316M Total; 22.3% Drop.
The Lion King (Disney) – $3.555M Weekend/$533.992M Total; 17.8% Drop.
Fast and Furious Presents: Hobbs and Shaw (Universal Pictures) – $2.77M Weekend/$168.317M Total; 27.3% Drop.
Overcomer (Sony Pictures/Affirm Films) – $2.735M Weekend/$28.987M Total; 26.3% Drop.
The Goldfinch (Warner Bros.) – $2.64M Total.
The Peanut Butter Falcon (Roadside Attractions) – $1.921M Weekend/$15.043M Total; 9.8% Drop.
Dora and the Lost City of Gold (Paramount Pictures) – $1.85M Weekend/$56.743M Total; 21.1% Drop.
Scary Stories to Tell in the Dark (CBS Films) – $1.725M Weekend/$64.464M Total; 24.9% Drop.
Brittany Runs a Marathon (Amazon) – $1.55M Weekend/$3.805M Total; 49.6% Rise.
The Lion King, Fast and Furious Presents: Hobbs and Shaw, Angel Has Fallen, and IT: Chapter Two are now playing in theaters.

Grant Davis is a freelance writer who has covered entertainment news for more than four years. His articles have frequently appeared in Star Wars News Net as well as as other entertainment-related websites. As someone who grew up on Star Wars and comic book movies, he's completely thrilled with the current era of genre entertainment.