'Game of Thrones' Prequel About House Targaryen Gets Pilot Order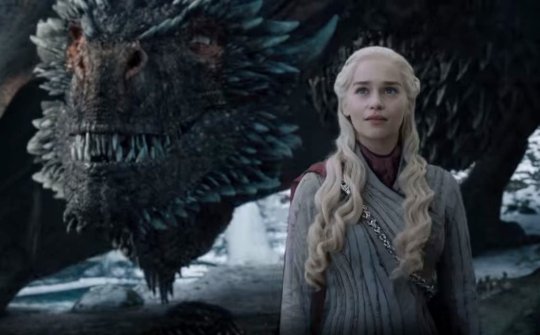 HBO's Game of Thrones is set to get another prequel in the form of what sounds like an adaptation of George R. R. Martin's Fire and Blood book.
In an exclusive from Deadline, the second Game of Thrones series to get a pilot will focus on House Targaryen. This is the family that Daenerys, one of the many protagonists of HBO's highly-popular series, hails from. The series will be set 300 years before the events of the show that it is spinning off of, showcasing the generational conflicts that helped lead to the transformation of Westeros into the weary, cynical world that fans have come to recognize. And there will be dragons. Lots and lots of dragons.
Fire and Blood itself concerns itself with the history of the Targaryens, who ruled the Seven Kingdoms of Westeros for generations until Robert's Rebellion placed the Baratheon-Lannister family upon the Iron Throne. The book itself is one volume of a two-volume series, although the second part is not expected to arrive for quite some time, after George R. R. Martin intends to finish the last two books of A Song of Ice and Fire (the series upon which Game of Thrones was based) and two spin-off books that are part of the Tales of Dunk and Egg series.
In any case, the first volume itself revolves around the story of "The Dance of the Dragons", a series of civil wars between the Targaryens that will most likely serve as the linchpin upon which the prequel series will be based. Martin will be executive producing the series (along with the other developing Game of Thrones prequels) alongside Ryan Condal, the latter of whom is writing the show.
So far, it's been known that HBO have been developing a number of Game of Thrones prequel projects, including The Long Night, which is currently filming and is set to debut next year if a full series is ordered. Other shows exploring the history of Westeros, Essos, and the rest of the Game of Thrones world are either in the works or have been shelved at HBO for the time being, or perhaps indefinitely. In any case, it seems as though this second pilot will be the next Game of Thrones successor to arrive after The Long Night.

Grant Davis is a freelance writer who has covered entertainment news for more than four years. His articles have frequently appeared in Star Wars News Net as well as as other entertainment-related websites. As someone who grew up on Star Wars and comic book movies, he's completely thrilled with the current era of genre entertainment.