Box Office Weekend – 'Angel' Claims Top Spot As Summer Ends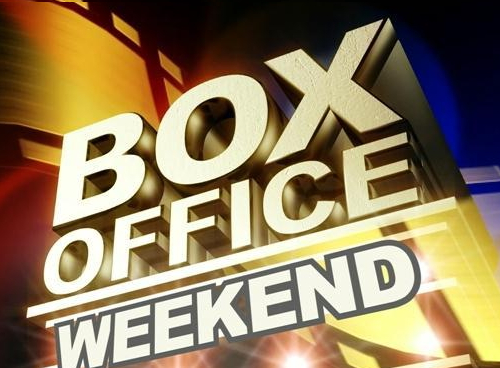 This weekend at the box office, Angel Has Fallen has opened to a number slightly smaller than the opening of the second film in that franchise, but that's just fine given the film's mid-budget status.
Angel Has Fallen managed to have an opening nearly identical to London Has Fallen, which was seen as a disappointment due to a performance that barely made it past the $60M budget that the movie had, although the movie was bailed out by its international performance, which was considerably better than Olympus Has Fallen. However, a $21M+ opening will suit Angel just fine, considering that the movie only cost $40M, and that's before the international box office kicks in. Overcomer, the latest release from Affirm Films, managed to take home $8.2M, which is just fine for a $5M-budgeted film. Lastly, some outlets are reporting Ready or Not's $10M+ five-day opening as something of a disappointment, but considering that it only cost $6M to make, it doesn't seem like the kind of movie that's going to lose money. Maybe word-of-mouth and offering the movie as a double-feature option for IT: Chapter Two next month can help the movie do better.
As for holdovers at the box office, The Lion King has made over $510M now, which puts it past Beauty and the Beast as the highest-grossing of any of the live-action remakes that Disney have released; the movie should end its reign at the box office somewhere between The Avengers ($1.518B) and Jurassic World ($1.671B). Toy Story 4 is just a few tens of thousands of dollars away from topping Captain Marvel at the domestic box office, and a few millions away from topping the still-playing Aladdin at the global box office, and depending on how much gas is left in the tank of the Pixar sequel, it has a shot of topping Toy Story 3's global run. Once Upon a Time in… Hollywood has also topped Inglourious Basterds as Quentin Tarantino's second-best performing film stateside. Scary Stories to Tell in the Dark is serving as a good send-off to CBS films as it scares its way past $50M domestically. Lastly, the biggest story of the weekend seems to be how Hobbs and Shaw managed to get a $100M+ opening at the Chinese box office, showing that there's still a good amount of interest in the Fast and Furious franchise in that part of the world without the presence of Vin Diesel.
The Top Twelve box office performances for the three-day weekend can be summarized as follows (bolded titles are new releases):
Angel Has Fallen (Lionsgate Films) – $21.25M Total.
Good Boys (Universal Pictures) – $11.75M Weekend/$42.057M Total; 45.1% Drop.
Overcomer (Sony Pictures/Affirm Films) – $8.2M Total.
The Lion King (Disney) – $8.15M Weekend/$510.635M Total; 33.9% Drop.
Fast and Furious Presents: Hobbs and Shaw (Universal Pictures) – $8.14M Weekend/$147.701M Total; 42.6% Drop.
Ready or Not (Disney/Fox Searchlight) – $7.55M Weekend/$10.578M Total.
The Angry Birds Movie 2 (Sony Pictures/Sony Pictures Animation) – $6.365M Weekend/$27.091M Total; 38.5% Drop.
Scary Stories to Tell in the Dark (CBS Films) – $6M Weekend/$50.489M Total; 40% Drop.
Dora and the Lost City of Gold (Paramount Pictures) – $5.2M Weekend/$43.099M Total; 39.3% Drop.
Once Upon a Time in… Hollywood (Sony Pictures) – $5M Weekend/$123.187M Total; 34.9% Drop.
47 Meters Down: Uncaged (Entertainment Studios) – $4M Weekend/$15.415M Total; 52.5% Drop.
The Peanut Butter Falcon (Roadside Attractions) – $3.008M Weekend/$3.728M Total; 945.8% Rise.
The Lion King, Once Upon a Time in… Hollywood, Fast and Furious Presents: Hobbs and Shaw, and Angel Has Fallen are now playing in theaters.

Grant Davis is a freelance writer who has covered entertainment news for more than four years. His articles have frequently appeared in Star Wars News Net as well as as other entertainment-related websites. As someone who grew up on Star Wars and comic book movies, he's completely thrilled with the current era of genre entertainment.