'Star Trek: Picard' Trailer: 'Next Generation' Characters Return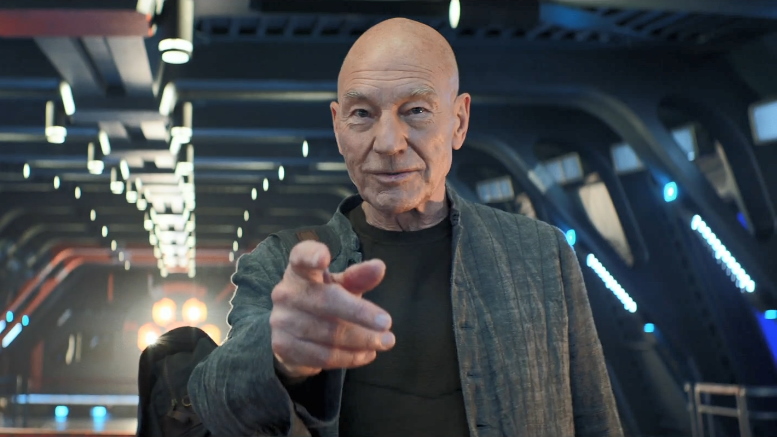 When it was announced that Sir Patrick Stewart would be returning to portray Jean-Luc Picard of Starfleet 25 years after the end of Star Trek: The Next Generation, the first words on many a fan's mind were "Make it so!" And so, CBS All Access has revealed a new look at Star Trek: Picard, showcasing that it's not just Stewart that's back for a continuation of the beloved series.
In the year 2398, 20 years after the events of Star Trek: Nemesis, Picard has retired from his position as an admiral of Starfleet. He had proven to be incredibly successful in this role, saving countless lives while leading one of the largest armadas in history. Haunted by the destruction of Romulus and the Romulan Empire by a supernova (which was shown in the flashback sequences to the original timeline in the J. J. Abrams-directed Star Trek film) and possibly other trauma, Picard ultimately chose to leave for the sake of his mental health and retired to become a farmer. But when circumstances call upon the hero to return to the line of duty, Picard must make some important decisions for the good of the galaxy.
The latest trailer for the series confirms the return of multiple characters, most of them from The Next Generation and one from Star Trek: Voyager. You can watch the trailer below:
Among the major cast members from The Next Generation that are returning are Jonathan Frakes as William Riker, Marina Sirtis as Deanna Troi, and Brent Spiner as Data. In addition, Voyager character Annika Hansen (Seven of Nine) will be a part of the cast, along with minor The Next Generation character Hugh (Third of Five); they are portrayed by Jeri Ryan and Jonathan Del Arco respectively.
Star Trek: Picard is set to begin streaming on CBS All Access in 2020 for a run of ten episodes.

Grant Davis is a freelance writer who has covered entertainment news for more than four years. His articles have frequently appeared in Star Wars News Net as well as as other entertainment-related websites. As someone who grew up on Star Wars and comic book movies, he's completely thrilled with the current era of genre entertainment.