'The Falcon and the Winter Soldier' Recruits 'John Wick' Writer; Baron Zemo Teased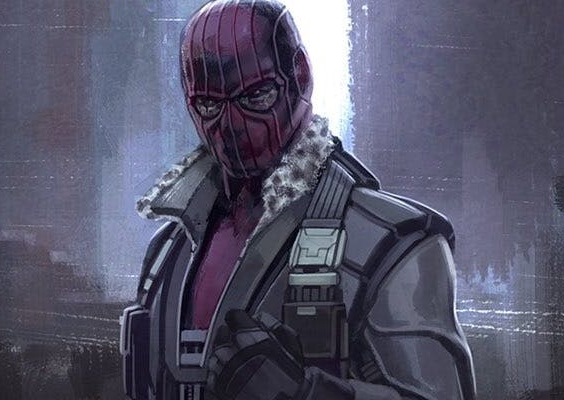 The Falcon and the Winter Soldier has recruited the writer of John Wick to handle scripts of some of the episodes. In addition, there's the reveal that the show's antagonist, Baron Helmut Zemo, will have a comic-accurate costume. The design teased is incredibly similar to the concept art that was created for Marvel's 2016 hit crossover Captain America: Civil War, though it went unused.
According to The Wrap, Derek Kolstad, the man behind the scripts for the three John Wick movies, is working on The Falcon and the Winter Soldier for the first big Disney+ series developed by Marvel Studios. Given that Marvel are putting their Disney+ shows on the same pedestal as the movies, this is a pretty big "get" for Marvel Studios's first effort in the streaming field (note that the Netflix and Hulu series that have been developed thus far come from Marvel TV, a different division than the portion of the company that makes movies for the Marvel Cinematic Universe).
Set after the events of Avengers: Endgame, Sam "The Falcon" Wilson has taken the mantle of Captain America at the request of an elderly, retired Steve Rogers, who passed the shield onto him. Steve's longtime friend Bucky "The Winter Soldier" Barnes and occasional ally Sharon "Agent 13" Carter work together with the new Captain America as an old enemy, Baron Helmut Zemo, resurfaces.
Speaking of Zemo, it was officially confirmed that he would finally don a comic-accurate design, which was omitted from his initial appearance (where he served as more of a cerebral antagonist that pit the Avengers against one another, rather than a physical threat). Unveiled a few days ago at Marvel's big SDCC presentation for Phase 4, actor Daniel Brühl was briefly teased in a short clip showing him putting the mask on. Brühl has since released some images from this footage on Instagram:
The Falcon and the Winter Soldier will begin streaming on Disney+ starting in August 2020 for a six-episode run.

Grant Davis is a freelance writer who has covered entertainment news for more than seven years. His articles have frequently appeared in Star Wars News Net as well as as other entertainment-related websites. As someone who grew up on Star Wars and comic book movies, he's completely thrilled with the current era of genre entertainment.