'Westworld' Season 3 Trailer Explores "The New World"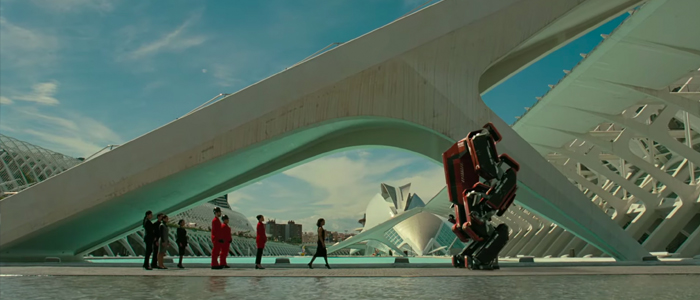 After a shocking, twist-driven finale to the show's second season, HBO's Westworld has set the stage for a big comeback in its third outing, which appears to be easier to understand but no less mysterious.
Last we left the surviving members of the cast, the consciousness of many hosts have been preserved, and a lot of the staff and guests of the park have died in the host uprising. Bernard is resurected by Dolores, and the both of them are fully self-aware as hosts, with each realizing that while they both want to preserve the future of their respective people, they must be enemies, as Bernard wants to save humanity while Dolores wants to destroy it. After navigating "The Maze" (Season 1's title), both open "The Door" (Season 2's title) to "The New World" (Season 3's title). Also, there's a host version of William in an unspecified point in the future. (Yeah, that ending was confusing.)
The showrunners have promised that "The New World" will be easier to digest for Westworld fans, but from the looks for this trailer, it seems as though many of the driving mysteries of the show will still be there, likely to be delivered in a format that will leave fewer audience members scratching their heads. And although it seemed like we might be done with the Delos Destinations with the way "The Door" ended, it appears as though they will definitely factor into the future of the series with the introduction of a World War II-themed park.
You can view the trailer below:
Season 3 is stated to be eight episodes instead of the usual ten, and some rumors have even suggested that it may be the intended end of the series. Whatever the case may be, it looks like Westworld's latest outing is up to the standards that previous seasons have established, and I can't wait to dive back into this world.
Westworld Season 3 will air sometime in 2020 on HBO.

Grant Davis is a freelance writer who has covered entertainment news for more than four years. His articles have frequently appeared in Star Wars News Net as well as as other entertainment-related websites. As someone who grew up on Star Wars and comic book movies, he's completely thrilled with the current era of genre entertainment.