Box Office Weekend – 'Dark Phoenix' Flames Out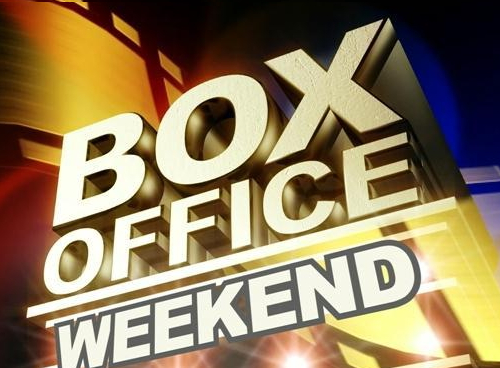 This weekend at the box office, Dark Phoenix came in well below expectations as Fox's long-running take on the X-Men franchise reached an anticlimactic end with a box office bomb. The Secret Life of Pets 2 took the #1 spot, but the movie still performed below expectations and well below what the first movie opened to.

The weekend was absolutely rough for its new arrivals. The Secret Life of Pets 2 had a decent opening of over $47M, which would normally be good for an inexpensive animated picture, but that opening is less than half of what the first movie made in a similar release window three years ago. That has to be more than a little concerning for Illumination Entertainment, considering that the first movie managed to leg its way to becoming their biggest hit in the United States and Canada; if the sequel made the same amount of money over the course of its release, that would put the movie below all but one of their prior releases. The movie should still be a hit, but it will likely see more modest returns than what Universal may have initially been anticipating.
Dark Phoenix had things much worse, however; Deadline is currently suggesting that the movie may lose as much as $100M to $120M due to underperforming in the United States/Canada and China. Lots of factors were at play here, from burnout after X-Men: Apocalypse and the general audience feeling that the franchise more or less ended with Logan to concerns over the delays and reshoots and a lack of the original X-Men cast to bolster the newer characters in the same way that X-Men: Days of Future Past did. Fox's loss here may ultimately prove to be Marvel's gain, as if the company knocks it out of the park with an eventual X-Men reboot (and there's no reason to believe that they won't at least be able to do that on a financial level), then the predetermined decision to reboot the franchise into the Marvel Cinematic Universe will be completely justified.
Elsewhere, Prince Ali continues to trounce the King of the Monsters as Aladdin continues to hold over well while Godzilla sadly struggles. Rocketman, Ma, and Booksmart continue to hold over well with their respective audiences, alongside John Wick: Chapter 3. A Dog's Journey actually managed to rise a bit this weekend, while Brightburn is effectively crashing and burning after a good enough opening weekend. Pokémon: Detective Pikachu is looking like it will end its run in the $140M-$150M range, while Avengers: Endgame seems like it'll miss Avatar's all-time record by that much (though it will still come close). Considering how poorly Dark Phoenix is doing, it probably wouldn't hurt them to put Endgame in more theaters in subsequent weekends as a way of softening the blow.
The Top Twelve box office performances for the three-day weekend can be summarized as follows (bolded titles are new releases):
The Secret Life of Pets 2 (Universal Pictures/Illumination Entertainment) – $47.11M Weekend.
Dark Phoenix (Disney/20th Century Fox) – $33M Weekend.
Aladdin (Disney) – $24.5M Weekend/$232.385M Total; 42.8% Drop.
Godzilla: King of the Monsters (Warner Bros./Legendary Pictures) – $15.54M Weekend/$78.597M Total; 67.5% Drop.
Rocketman (Paramount) – $14M Weekend/$50.498M Total; 45.6% Drop.
Ma (Universal/Blumhouse Productions) – $7.82M Weekend/$32.768M Total; 56.8% Drop.
John Wick: Chapter 3 – Parabellum (Lionsgate Entertainment) – $7.4M Weekend/$138.662M Total; 33.2% Drop.
Avengers: Endgame (Disney/Marvel Studios) – $4.8M Weekend/$824.365M Total; 40.3% Drop.
Pokémon: Detective Pikachu (Warner Bros./Legendary Pictures) – $2.98M Weekend/$137.401M Total; 57.1% Drop.
Booksmart (United Artists Releasing) – $1.577M Weekend/$17.814M Total; 52.2% Drop.
A Dog's Journey (Universal Pictures/Amblin Entertainment) – $1.36M Weekend/$21.04M Total; 22% Rise.
Brightburn (Sony Pictures) – $560K Weekend/$16.386M Total; 77.2% Drop.
Avengers: Endgame, Pokémon: Detective Pikachu, John Wick: Chapter 3 – Parabellum, Aladdin, Godzilla: King of the Monsters, The Secret Life of Pets 2, and Dark Phoenix are now playing in theaters.

Grant Davis is a freelance writer who has covered entertainment news for more than four years. His articles have frequently appeared in Star Wars News Net as well as as other entertainment-related websites. As someone who grew up on Star Wars and comic book movies, he's completely thrilled with the current era of genre entertainment.