First Look at the New 'Charlie's Angels' Movie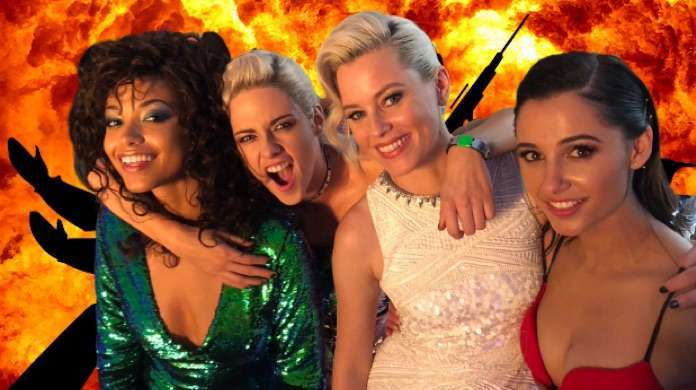 Some new details have been revealed about Elizabeth Banks's Charlie's Angels movie, starring Kristin Stewart, Ella Balinska and Naomi Scott.
In an interview with Entertainment Weekly, Elizabeth Banks gave a lot of insight into the film, explaining the team dynamic between the three Angels and how she intended for that to be the focus of the movie.
Kristen Stewart plays Sabina Wilson, a highly skilled wild card who parties hard. Balinski plays Jane Kano, an ex-MI6 operative who will act as the group's muscle. Naomi Scott plays Elena Houghlin, an MIT-trained scientist who Banks describes as 'the heart of the movie'.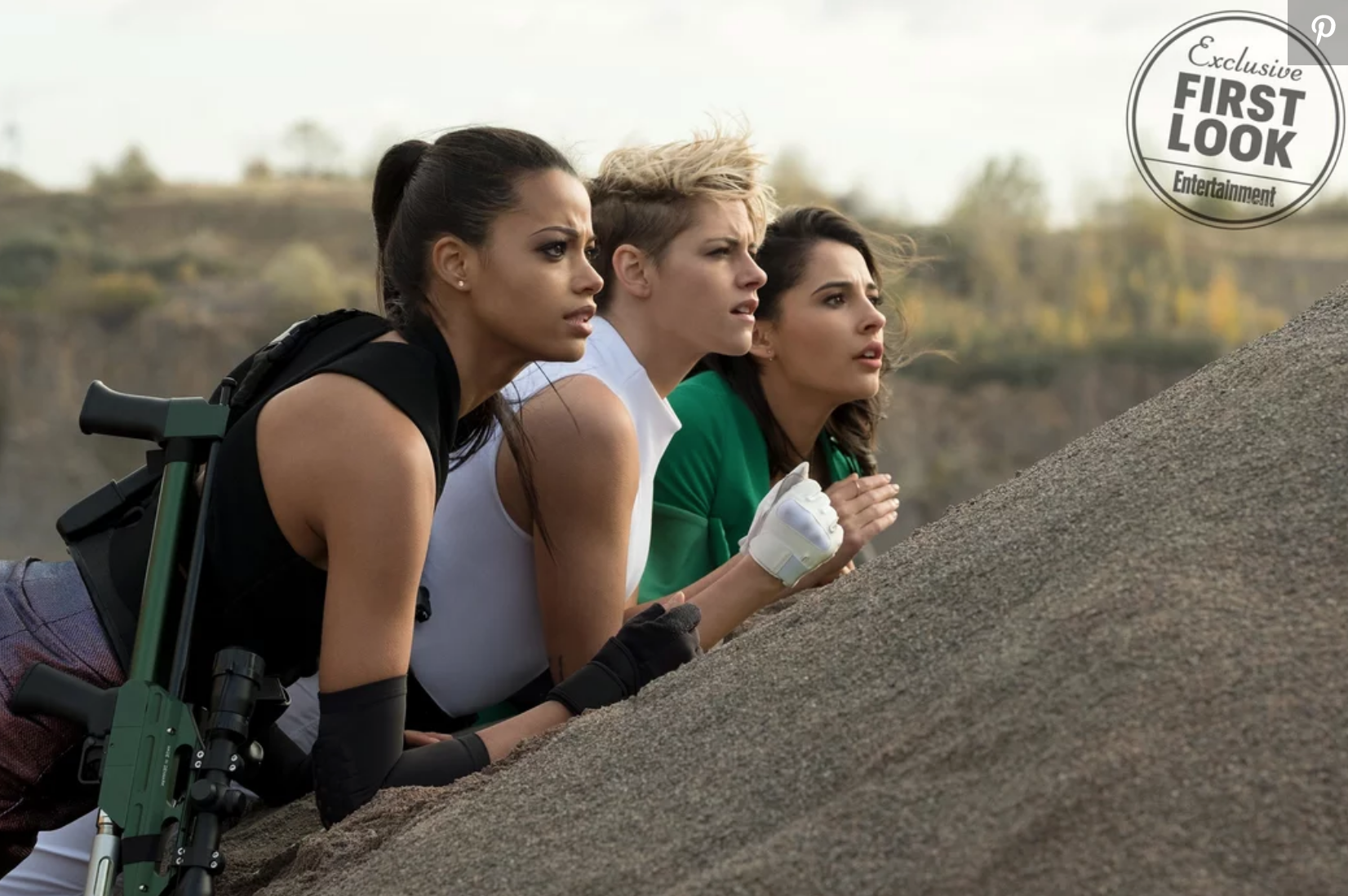 Their dynamic is inspired by the recent Mission Impossible films, where the team has plenty of playful banter between the characters as well as its darker, serious moments. 'Those films work best when the team is together, when Ving Rhames is in it, and Simon [Pegg] is in it, and Rebecca Ferguson. That sensibility really matters to me,' Banks stated.
It seems that Stewart's dynamic in the group will let the actress show a more humorous side to her performance, something that Banks was keen to point out. 'I wanted Kristen to show off a side of herself you don't often see in her movies,' she states. 'She's really funny in this.'
She also spoke at length about Naomi Scott's character Elena. The two have worked together before, when Banks played the villain in 2017's Power Rangers film opposite Scott's Pink Ranger. 'I wanted somebody who I felt the audience wants to root for. She's getting to be this Everywoman who's also very fun and very funny.'
Banks explained how she didn't want to explore the same tropes that actresses in this genre have been saddled with in the past.
It was important to me to make a movie about women working together and supporting each other, and not make a movie about their romantic entanglements or their mother they don't call enough. When I'm at work, I don't talk about those things. I get on with my job. It felt important to do that for the Angels, to treat them with the respect their skill set demands.
Banks has also made some changes to the Charles Townsend Agency, turning Bosley from a character into a job title. So not only does she play Bosley in the film, but so do Patrick Stewart and Djimon Hounsou as well.
'Bosley' is now a rank in the organization, like lieutenants. All of the Angels have been played by different women and have had different names, but the Bosley character was always named Bosley no matter who played him. We thought, 'Well, that must mean it's more than a name.'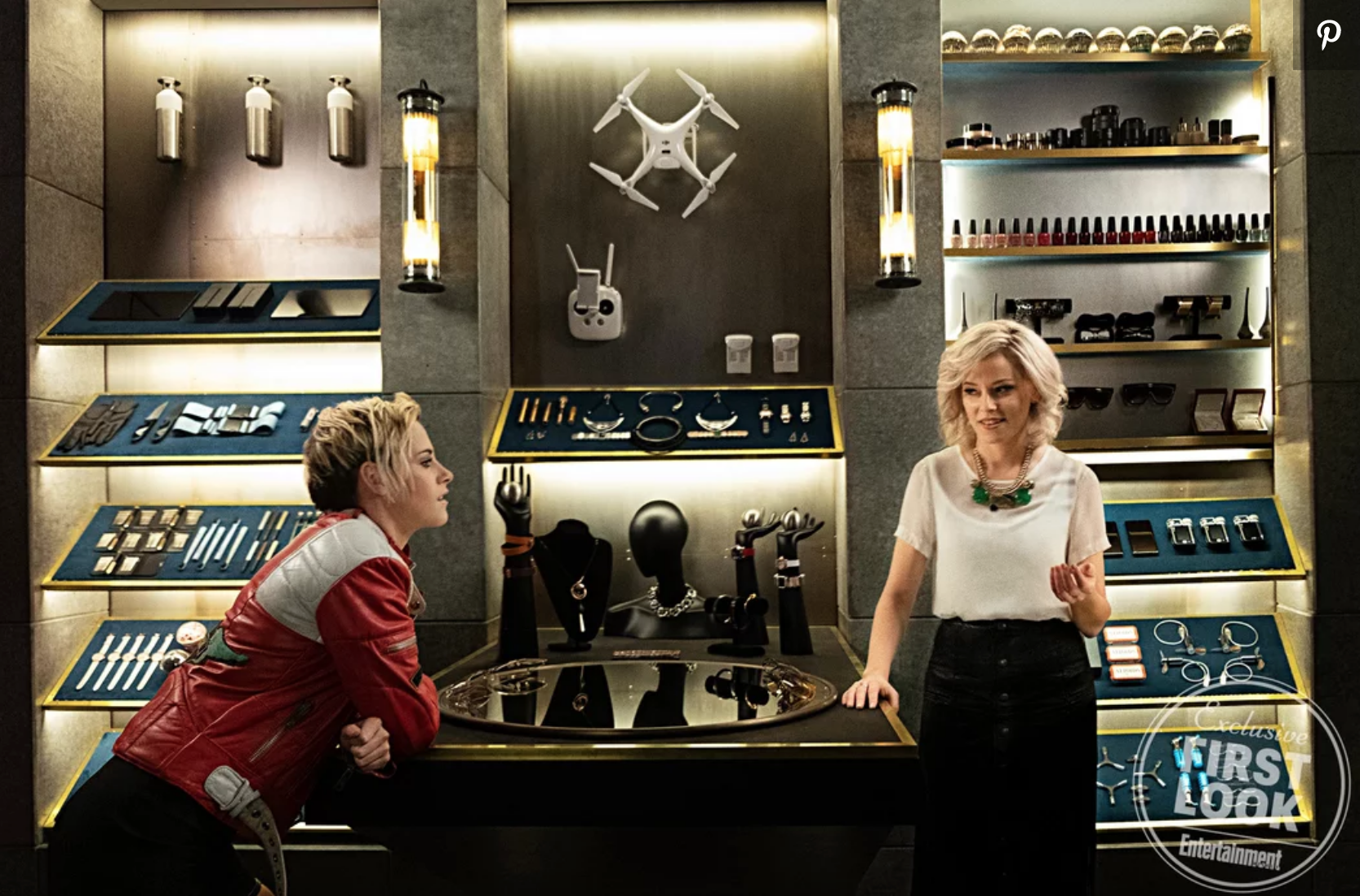 John Forsythe, who played the Angels' boss in both the 1970s TV show and the 2000s films, has sadly passed away but the new movie has something planned to give the world a bit of consistency. 'The voice will sound very familiar to you,' Banks teased. 'We tried to emulate John Forsythe's voice as best as we could. We want a real sense of continuity in the movie.'
The film's action beats will be a lot more grounded than most action movies nowadays. 'I wanted to make them distinct from superheroes, aliens, and mythological creatures that are in a lot of action movies now,' Banks explained. That doesn't mean there won't be a lot to take in, though. One photo from EW shows Stewart's character going undercover at a Turkish derby in Istanbul, where Banks assures that 'chaos ensues, as it always does'.
There will be a key theme of girl power throughout the film. Charlie's Angels is one of the few all-female action films out there (though that number has begun to increase in the last few years), and Banks is keen to ensure she doesn't waste an opportunity to spread a wholesome message of female empowerment. 'It's a really exciting moment for female-driven films,' she enthused. 'Audiences are really looking for those aspirational stories about real and relatable characters, and I think the women in my movie are definitely real and relatable, but most importantly, I think they're really fun. I mean, women can do anything. That's not just my personal belief. That's the core belief of Charlie's Angels.'
Charlie's Angels will arrive in theatres on November 15.