'Game of Thrones': Bran's Story is Accurate to Future Books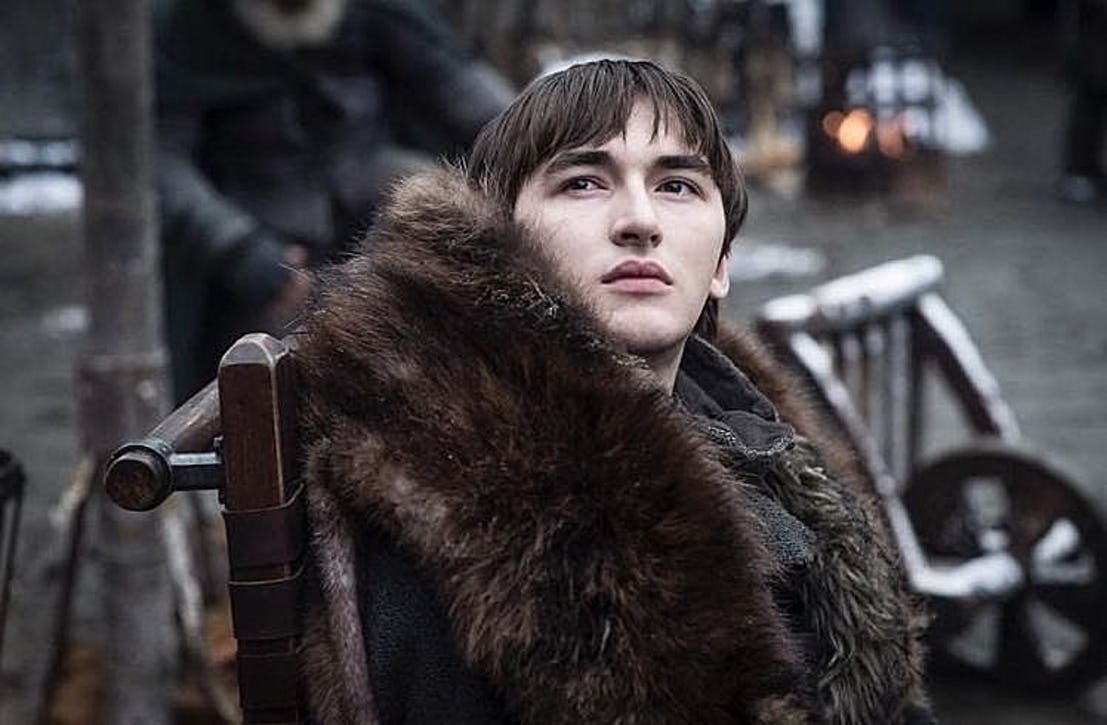 As surprising as the conclusion to Bran Stark's story arc was in the series finale to Game of Thrones, it turns out that it's accurate to what author George R. R. Martin has planned for the character in the upcoming sixth and seventh installments in his book series. Spoilers ahead for both the unfinished A Song of Ice and Fire books The Winds of Winter and A Dream of Spring, along with HBO's Game of Thrones.
On HBO's official website covering the development of Game of Thrones, actor Ian Hempstead Wright learned of the ending to the franchise shortly before the table-read for the final season, and he couldn't believe it until the table-read actually happened. He initially couldn't believe it, but has since come around to the idea:
"I think he is a great character to take on that role. You never thought of him in that way, but what more could you ask for in a king than to have no personal attachments, no agenda, but have a calm understanding of the entire universe? He's the ideal person to be in charge."
More importantly, Wright revealed that this story element is not something that the showrunners made up to simplify adapting the narrative from page to screen (as they have done before), but that it's actually part of the grand plan from GRRM himself. The ending with Bran Stark, the Three-Eyed Crow/Raven on the Iron Throne, is the endgame, alongside the demise of a fan-favorite character from five of the show's seasons:
"[Creators] David [Benioff] and Dan [Weiss] told me there were two things [author] George R.R. Martin had planned for Bran, and that was the Hodor revelation, and that he would be king. So that's pretty special to be directly involved in something that is part of George's vision. It was a really nice way to wrap it up."
While the conclusion to Game of Thrones has proven to be controversial (mainly from those who feel like the last two seasons of the show would have benefited from additional episodes), Game of Thrones itself is built upon taking the story in unexpected directions, and Wright's explanation continues to confirm that yes, this was the plan from the start. It will be interesting to see how Bran gets to this point in the book series itself, given that there are a greater number of plot threads for the series to navigate.
In addition, the reveal that Bran ultimately caused the boy who would become Hodor to turn into a simpleton, fated to die in protection of the Stark boy, was an incredibly tragic twist of fate, particularly since Hodor himself was seen as a comic relief figure throughout the series. It'll probably be even sadder to read about it, presuming that Martin doesn't change his plans.
Game of Thrones has finished airing on HBO. You can purchase the first seven seasons of the show on physical formats, while the eighth and final season of the series is available to stream for those who have HBO, HBO Go, and/or HBO Now. Meanwhile, on the literary side of things, Martin has hinted that The Winds of Winter could release in 2020 (though he's not making any promises), with A Dream of Spring set to release much later than that. While the series is over, more spin-offs are in development, and Martin himself continues to write about the world he's created with sourcebooks that he's developing alongside the last two books in the A Song of Ice and Fire series.

Grant Davis is a freelance writer who has covered entertainment news for more than four years. His articles have frequently appeared in Star Wars News Net as well as as other entertainment-related websites. As someone who grew up on Star Wars and comic book movies, he's completely thrilled with the current era of genre entertainment.