First 'Black Widow' Set Photos Surface as Filming Begins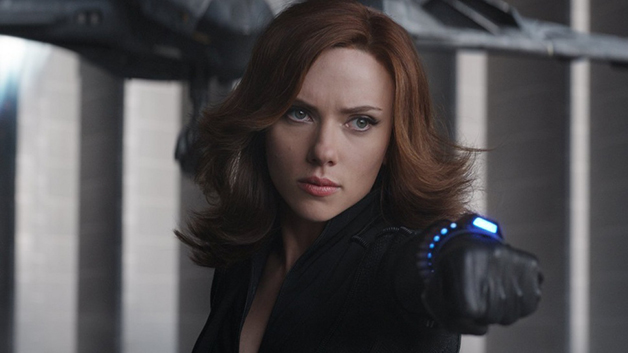 Surprise! Black Widow just started filming without any grand announcements, keeping in line with Marvel's plan to keep people in the dark about their post-2019 slate until the San Diego Comic Con and Disney D23. Some people who happened to be in the right place at the right time have snagged a few shots of leading lady Scarlett Johansson filming a non-action scene.
Filming has begun on the first post-Infinity Saga movie in Sæbø, Norway, in a move that's unusual for Marvel. While the press have uncovered the existence of a Black Widow movie (the second movie led by a female lead after Captain Marvel, or third if you count half of Ant-Man and the Wasp), Marvel will not acknowledge anything about the film until they unveil their slate a few weeks after the release of Spider-Man: Far From Home. The photos come from two Norwegian news outlets, and you can see them mirrored below:
— Daniel Richtman (@DanielRPK) May 29, 2019
Since Marvel have yet to even directly acknowledge the fact that they're working on this movie, we're in the dark about it on several details. One thing that's been well-known is that the movie is indeed a prequel (they're not going to pull a cop-out with the events of Avengers: Endgame here), but there are conflicting reports of exactly when the prequel is going to take place. Some think that it will be before the events of Iron Man 2 (the character's first cinematic appearance), while others think that it will be after the events of Captain America: Civil War, before Black Widow joined up with the Falcon and Captain America to form the Secret Avengers.
Black Widow is in development at Marvel Studios, and although no date has been scheduled, the movie is most likely seeking Marvel's tentative May 1, 2020 release date.

Grant Davis is a freelance writer who has covered entertainment news for more than four years. His articles have frequently appeared in Star Wars News Net as well as as other entertainment-related websites. As someone who grew up on Star Wars and comic book movies, he's completely thrilled with the current era of genre entertainment.