Sony Interactive Entertainment has launched a new unit to adapt its video game library for film and TV, called PlayStation Productions.
Playstation Productions will be headed by Asad Qizilbash and overseen by Shawn Layden, chairman of Sony Interactive Entertainment. The studio has already begun working on its first slate of films and television shows, and has set up shop in the Sony Pictures lot in Culver City.
"We've got 25 years of game development experience and that's created 25 years of great games, franchises and stories," Layden explained. "We've got 25 years of game development experience and that's created 25 years of great games, franchises and stories."
A lot of PlayStation gamers would agree with Layden. Fans have been eagerly anticipating an Uncharted movie for years, which has had a troubled production timeline to say the least. Multiple star names have been linked to direct and star in the project, including Seth Rogen, Mark Wahlberg and Tom Holland, but the project has never been able to get off the ground. And that's before you get to the likes of God of War, The Last of Us, and Horizon: Zero Dawn, all of which have great big-screen (or even small-screen) potential.
Sony Interactive Entertainment's experience with Uncharted has made them reticent to collaborate with other movie studios. "We created this entity to manage and control the process of getting the right director, the right actors, the right screenwriter," said Qizilbash. "We've got 25 years of game development experience and that's created 25 years of great games, franchises and stories. One, because we're more familiar, but also because we know what the PlayStation community loves."
Sony Interactive Entertainment have been planning to move into the movie business for some time, but wisely decided to bide their time rather than jumping straight in. In comparison, Activision announced a Call of Duty cinematic universe two years ago that has failed to materialize so far. "For the last year and half, two years, we've spent time trying to understand the industry, talking to writers, directors, producers. We talked to [Hasbro's] Lorenzo di Bonaventura and [Marvel's] Kevin Feige to really get an understanding of the industry," Qizilbash revealed.
Talking of Kevin Feige, Layden is an admirer of the Marvel Cinematic Universe. "We looked at what Marvel has done in taking the world of comic books and making it into the biggest thing in the film world. It would be a lofty goal to say we're following in their footsteps, but certainly we're taking inspiration from that." Layden added that the landscape has changed in Hollywood over the last few years, which is true. Studios have begun to experiment with the likes of Tomb Raider and Detective Pikachu; the former managed to reach a break-even point and is getting a sequel, while the latter is doing well at the box office.
PlayStation has a lot of franchises with potential to be as successful than Detective Pikachu; if they wanted to do their own film about cute animated animals, they can turn to Crash Bandicoot, Spyro the Dragon, Sly Cooper, Jak and Daxter, or Ratchet and Clank (which had its own middling film a few years ago). Combine that with the likes of Uncharted, The Last of Us and God of War and those IPs could make Playstation Productions a force to be reckoned with.
"We want to create an opportunity for fans of our games to have more touch points with our franchises," said Layden. "When fans beat a 40-50 hour game and have to wait three-four years for a sequel, we want to give them places they can go and still have more of that experience and see the characters they love evolve in different ways."
Layden also explained that not every property will become a film, and some might be adapted for TV instead. He also spoke about what these properties would have to achieve to be considered a success. "Ultimately, the story will determine the format. We want to bring our IP to the medium that best honors the property. It has to stand up as a great movie or TV show. That's really the only standard that we'd measure it against. In that medium, is it going to be best in class?"
Layden and Qizilbash are very excited about the whole project, and fans should be too. "This is a passion project for me," Layden confessed. "To be the first gaming entity to do something lasting and meaningful in a completely different medium is something I'd like to see us achieve here at PlayStation Productions."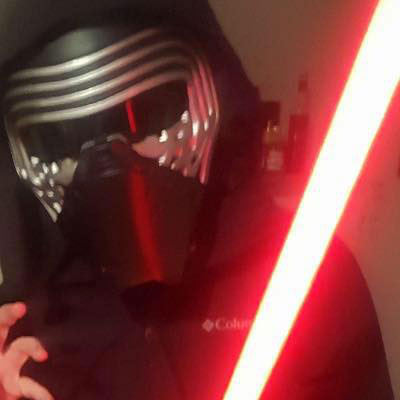 Josh is a huge a fan of Star Wars, superheroes and video games. He spends most of his time wondering who would win in a fight between Boba Fett and Star Lord.