After 'Toy Story 4', Pixar Will Take a Break from Sequels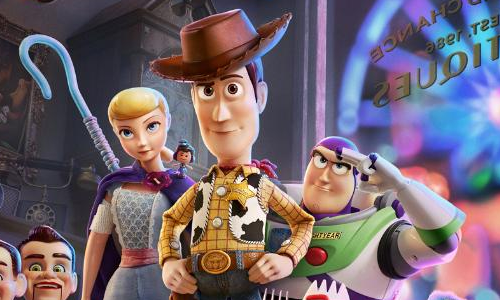 From 2010 to 2019, Pixar have been dubbed a glorified sequel factory, creating the likes of Toy Story 3, Cars 2, Monsters University, Finding Dory, Cars 3, Incredibles 2, and now Toy Story 4. (Worth noting is that in that same time period, they also brought us Brave, Inside Out, The Good Dinosaur, and Coco.) But the current plan for the company seems to indicate that, after Toy Story 4, they will want to focus on making a lot of original movies before even thinking about doing another sequel.
While talking with The Hollywood Reporter, Toy Story 4 producer Mark Nielsen noted that, while the shift away from Pixar's longtime leader John Lasseter (who was let go by Disney after word of a history of workplace misconduct got out) has led to growing pains within the studio, everyone is enthusiastic for the new leadership under the likes of Pete Docter. While he couldn't delve too deeply into Pixar's current plans (as the only project that we know about is next year's Onward), Nielsen states that the future doesn't have a lot of sequels lined up at the moment:
"[There's] a lot of optimism about the future of the studio… [Docter is ] really looking out for the new voices and really loading up the development pool; it's all original films after this one right now."
With The Incredibles 2 doing so well, however, it seems like they'll make at least one exception… But even still, it will be a while. Aside from the Cars sequels (mostly Cars 2, given that Cars 3 was widely seen as the best in the franchise), nothing that Pixar has done has really felt like a cash-grab, which just goes to speak for their commitment to quality and telling compelling stories. And as much as I'd love to see them revisit some of their earlier worlds (Inside Out comes to mind), I would rather see what else the animation company has cooked up for its future slate. Pixar stopping with sequels for the time being is a smart move, and it seems fitting that Toy Story 4 is the movie that allows them to do that.
The film's official premise is as follows:
"Woody (voice of Tom Hanks) has always been confident about his place in the world, and that his priority is taking care of his kid, whether that's Andy or Bonnie. So when Bonnie's beloved new craft-project-turned-toy, Forky (voice of Tony Hale), declares himself as "trash" and not a toy, Woody takes it upon himself to show Forky why he should embrace being a toy. But when Bonnie takes the whole gang on her family's road trip excursion, Woody ends up on an unexpected detour that includes a reunion with his long-lost friend Bo Peep (voice of Annie Potts). After years of being on her own, Bo's adventurous spirit and life on the road belie her delicate porcelain exterior. As Woody and Bo realize they're worlds apart when it comes to life as a toy, they soon come to find that's the least of their worries."
Toy Story 4 will open on June 21, 2019.

Grant Davis is a freelance writer who has covered entertainment news for more than four years. His articles have frequently appeared in Star Wars News Net as well as as other entertainment-related websites. As someone who grew up on Star Wars and comic book movies, he's completely thrilled with the current era of genre entertainment.