Box Office Weekend – 'Avengers: Endgame' Inevitably Wins Second Frame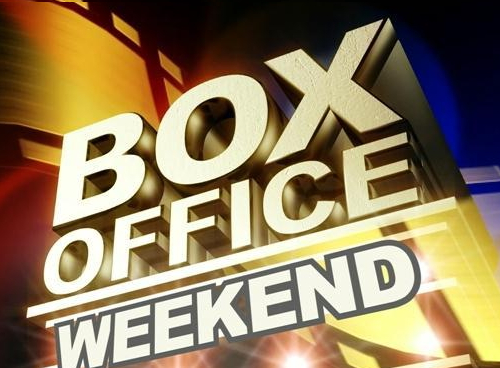 "So. You decided to compete with Marvel Studios at the box office in the weekend after their biggest Avengers movie ever." But seriously… The total that Avengers: Endgame is reaching has just surpassed Titanic as the second-highest-grossing movie of all time.
Four new major releases arrived this weekend: The Intruder from Screen Gems, Long Shot from Lionsgate, UglyDolls from STX Films, and El Chicano from Briarfliff Entertainment. All of them seemed to target different demographics in an effort to get the kind of counter-programming cash at the box office that can matter in the wake of an absolute monster opening like the one that Endgame just had. But alas, it seems as though even if there hadn't been a massive Marvel movie in the corner, these movies likely would have met a similar fate; The Intruder is the only real success story of the weekend (being a low-budget film), Long Shot might just work out if it has really good legs (although a "B" CinemaScore isn't exactly encouraging), and UglyDolls and El Chicano are indisputably flops, with the former having a weak opening compared to its $45M production budget, and the latter not making enough of a splash with its launch.
Meanwhile, Endgame's second weekend managed to make over $200M less than the weekend that preceded it – and that's the biggest weekend-to-weekend drop ever in terms of dollars, just so we're clear – but not only is that still somehow a good hold, but it still made the kind of money in its second weekend that most movie producers would kill to make with an opening weekend. And from its first weekend to its second, it's made about $900M globally for a total just under $2.2B. It's the fastest-grossing movie to ever reach that mark, blowing past its competition (from slowest to fastest: Titanic, Star Wars: The Force Awakens, Avengers: Infinity War, and Avatar) That figure also puts it ahead of both theatrical runs of Titanic (the original, incredibly-leggy run, and the 3-D rerelease), and now, it leaves only Avatar in the way of Earth's Mightiest Heroes taking the #1 all-time spot. While the insane momentum that Endgame has had suggests that it will take global box office supremacy, bear in mind that it will start to face significant competition from the third weekend onward as things start to slow down – although it will have made most of its money by that point, anyway.
What a world it will be if a video game movie (Pokémon: Detective Pikachu) ends up being the movie to topple the blockbuster superhero film of a generation at #1!
The Top Twelve box office performances for the three-day weekend can be summarized as follows (bolded titles are new releases):
Avengers: Endgame (Disney/Marvel Studios) – $145.804M Weekend/$619.698M Total; 59.2% Drop.
The Intruder (Sony Pictures/Screen Gems) – $11M Weekend.
Long Shot (Lionsgate Entertainment) – $10.025M Weekend.
UglyDolls (STX Films) – $8.5M Weekend.
Captain Marvel (Disney/Marvel Studios) – $4.276M Weekend/$420.768M Total; 48.6% Drop.
Breakthrough (Disney/20th Century Fox) – $3.948M Weekend/$33.224M Total; 42% Drop.
The Curse of La Llorona (Warner Bros./New Line) – $3.5M Weekend/$48.1M Total; 56.5% Drop.
Shazam! (Warner Bros./New Line/DC Films) – $2.45M Weekend/$135.193M Total; 56.1% Drop.
Little (Universal Pictures) – $1.474M Weekend/$38.584M Total; 57.5% Drop.
Dumbo (Disney) – $1.433M Weekend/$109.709M Total; 59% Drop.
El Chicano (Briarcliff Entertainment) – $700K Weekend.
Pet Sematary (Paramount Pictures) – $500K Weekend/$53.757M Total; 62.2% Drop.
Captain Marvel, Dumbo, Pet Sematary, Shazam!, The Curse of La Llorona, and Avengers: Endgame are now playing in theaters.

Grant Davis is a freelance writer who has covered entertainment news for more than four years. His articles have frequently appeared in Star Wars News Net as well as as other entertainment-related websites. As someone who grew up on Star Wars and comic book movies, he's completely thrilled with the current era of genre entertainment.