Summer Begins With 'Avengers: Endgame' in New TV Spot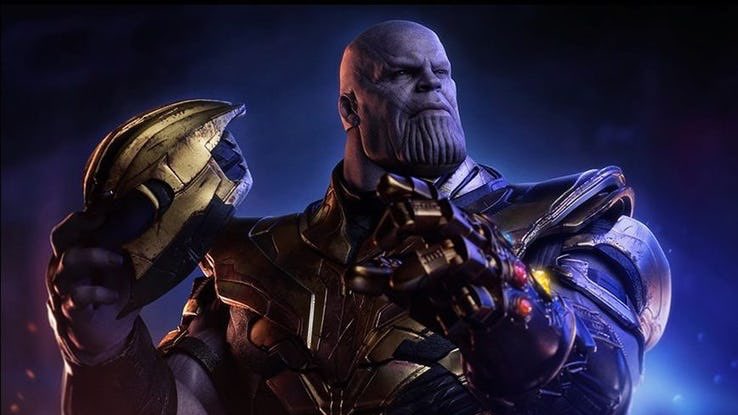 The latest ad for Avengers: Endgame emphasizes how, once again, the Summer season starts with Marvel Studios leading the way.
Fun fact: since 2007, the first week of May (or last week of April, with the two Avengers movies of 2018 and 2019 applying here) has seen the arrival of new Marvel movies. Of these, 10 of the releases have been produced by Marvel Studios (Iron Man in 2008, Iron Man 2 in 2010, Thor in 2011, The Avengers in 2012, Iron Man 3 in 2013, Avengers: Age of Ultron in 2015, Captain America: Civil War in 2006, Guardians of the Galaxy Vol. 2 in 2017, Avengers: Infinity War in 2018, and now Endgame in 2019), while two other studios snagged release dates for 3 other movies (Sony with Spider-Man 3 in 2007 and The Amazing Spider-Man 2 in 2014, and 20th Century Fox with X-Men Origins: Wolverine in 2009). So it's perhaps fitting, then, that Endgame brags about how it's ushering in the Summer season, since Marvel have more or less earned that right.
The latest TV spot, which features some new footage of Captain Marvel and Ant-Man (two characters absent from Infinity War) and a new bit of dialogue from Tony Stark addressed at Steve Rogers, can be seen below:
The movie is set to bring in an insane amount of money in spite of an intimidating running time of just over three hours, with theaters compensating for high demand with showtimes around the clock. The culmination of the 22-movie Infinity Saga is the kind of theatrical event that is rarely seen (be it the last Harry Potter movie in a decade-long series, or the first Star Wars movie in a decade), but is a huge deal whenever it happens, with an opening well over $200M effectively assured. Some think that the movie could flirt with a $300M opening weekend domestically and a $1B opening globally with how fast ticket pre-sales are flying, but it remains to be seen if that can happen.
The film's official synopsis is as follows:
The grave course of events set in motion by Thanos that wiped out half the universe and fractured the Avengers ranks compels the remaining Avengers to take one final stand in Marvel Studios' grand conclusion to twenty-two films, Avengers: Endgame.
Avengers: Endgame hits theaters on April 26, 2019.

Grant Davis is a freelance writer who has covered entertainment news for more than four years. His articles have frequently appeared in Star Wars News Net as well as as other entertainment-related websites. As someone who grew up on Star Wars and comic book movies, he's completely thrilled with the current era of genre entertainment.