Trailer Released for 'Batman vs. Teenage Mutant Ninja Turtles'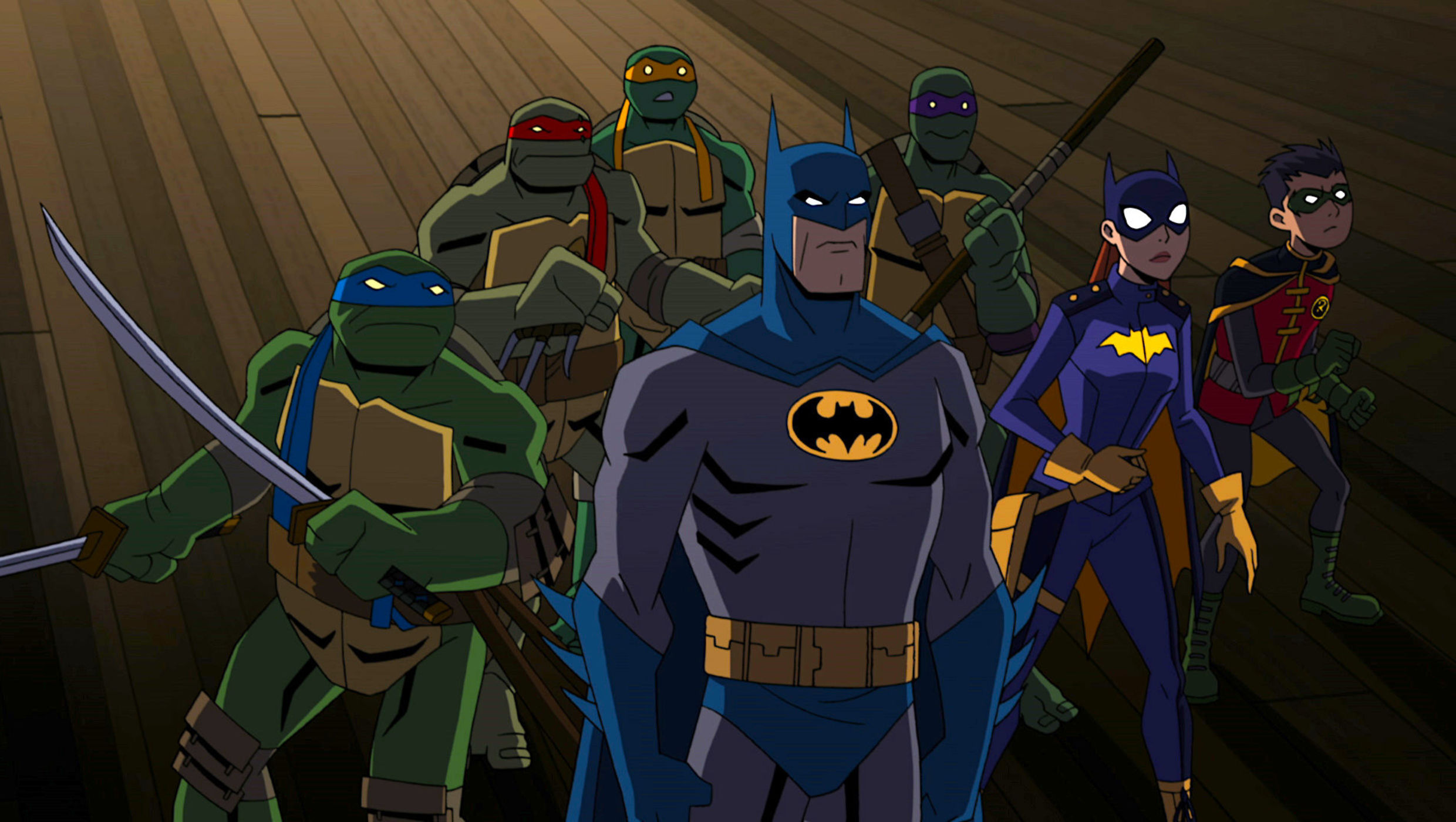 Last month we got the surprise news that Warner Bros. Animation had partnered with Nickelodeon for an animated Batman vs. Teenage Mutant Ninja Turtles movie, based on the limited comic book series of the same name. Now we have the first trailer for the film and confirmation that the movie will premiere this month at WonderCon!
To cut to the chase, you can view the new trailer directly below:
The trailer hits a lot of the highlights of the movie; showing the Caped Crusader meeting the Turtles for the first time, their confrontation and team up, the Dark Knight vs. Shredder, the traditional comic book team up of the villains, and even teases the mutation of Batman's infamous rogues gallery into even worse monsters than what they already are.
Just like the comic series it's based on, the movie promises to be a lot of fun for fans of both franchises, and we won't have to wait long to see it! According to the NickAlive blog, Batman vs. Teenage Mutant Ninja Turtles will receive it's world premiere on Sunday, March 31st at WonderCon in Anaheim:
"It'll take the unlikely unification of The Dark Knight and the Heroes in a Half-Shell to overcome the combined forces afoot in Gotham City in the all-new, feature-length animated thriller, Batman vs. Teenage Mutant Ninja Turtles. Warner Bros. Home Entertainment proudly invites WonderCon attendees to be the first live audience to witness this tantalizing team-up at the World Premiere and its star-studded post-panel screening."
Directed by Jake Castorena (The Death of Superman), the movie features Troy Baker as both Batman and Joker, Darren Criss as Raphael, Kyle Mooney as Michelangelo, Baron Vaughn as Donatello, and Eric Bauza as Leonardo.
Following it's WonderCon Premiere, Batman vs. Teenage Mutant Ninja Turtles will be released on Blu-Ray and digital this Spring.