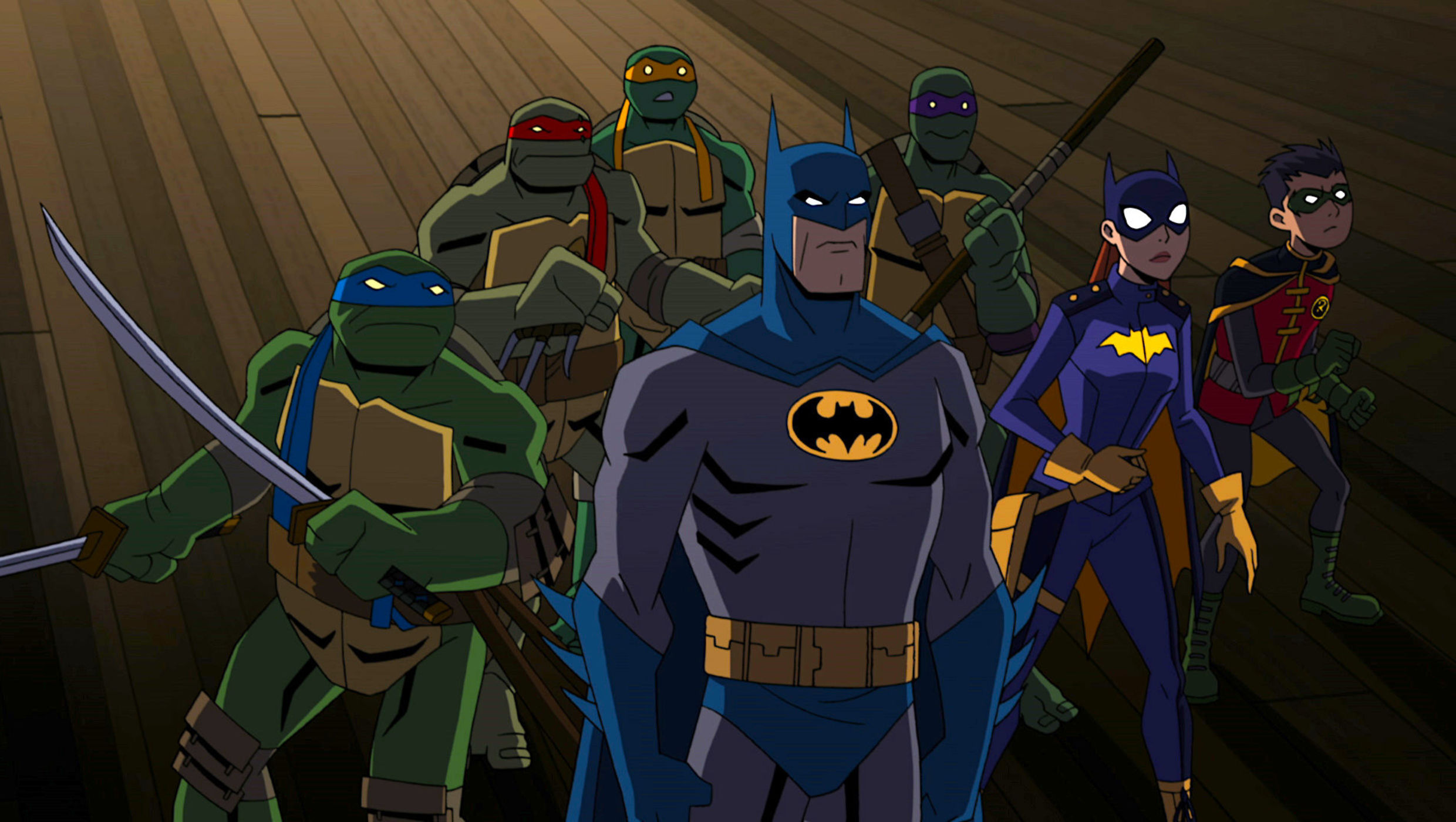 Well, this is a welcome surprise! Warner Bros. and Nickelodeon announced recently that they have been working together on an unlikely crossover film in Batman vs. Teenage Mutant Ninja Turtles, an animated project that will bring the Dark Knight and the Heroes in Half Shells together for the first time on screen.

The movie will be based on the popular Batman/Teenage Mutant Ninja Turtles comic series from DC Comics and IDW in 2013. Written by James Tynion IV with art by Freddie Williams II. The comic book mini-series saw the Teenage Mutant Ninja Turtles transported to Gotham during a battle with Krang. Here, the four brothers team up with Batman to face not only the combined might of Batman's infamous rogues gallery and The Foot, but also a race against time as the mutagen in their blood begins to decay in this alternate universe.
Warner Bros. and Nickelodeon have assembled a fantastic cast for the film, with Troy Baker pulling double duty as both Batman and Joker, Darren Criss as Raphael, Kyle Mooney as Michelangelo, Baron Vaughn as Donatello, Eric Bauza as Leonardo, Rachel Bloom as Batgirl, Tom Kenny as Penguin, John DiMaggio as Mr. Freeze, Tara Strong as both Harley Quinn and Poison Ivy, Carlos Alazraqui as Bane, and Cas Anvar as Ra's Al Ghul. Strangely, no voice actor has been announced for Robin despite the character appearing in the first image of the movie.
Batman vs. Teenage Mutant Ninja Turtles is due for release later this Spring on 4K, Blu-Ray, and Digital formats.
The original mini-series was followed by both a sequel and an animated crossover, bringing together the worlds of Nickelodeon's 2012 Teenage Mutant Ninja Turtles series with the ever popular Batman: The Animated Series. So if this first collaboration proves successful, then there's certainly room for a sequel. Cowabunga!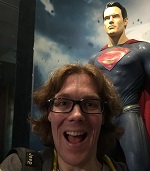 Chris is a lifelong fan of Disney, Star Wars and super heroes who can't quite believe this golden age of movies and TV we're living in. Having written blogs dedicated to Disney's Aladdin musical and Star Wars Celebration, Chris is excited to be part of the MNN team.