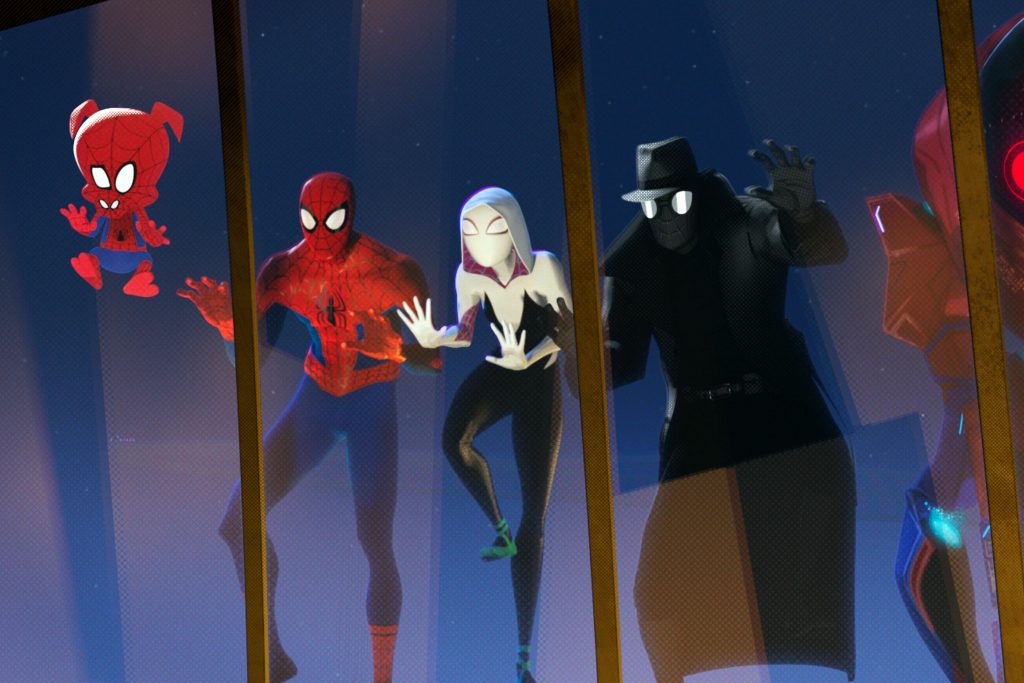 Taking a victory lap after nabbing the Academy Award for Best Animated Feature, Spider-Man: Into the Spider-Verse will be returning to tons of theaters for one weekend only, with IMAX screenings across the nation giving fans another shot at seeing the movie on the biggest screen possible.
Rodney Rothman, one of the film's three directors (the others being Peter Ramsey and Rodney Rothman), shared an announcement via his Twitter account: Spider-Verse will be returning to theaters in a big way, but for a limited time. In addition to a number of participating movie chains, certain IMAX locations nationwide have decided to fit in a couple of screenings for the ambitious animated superhero movie:
Let's start from the beginning one last time: #Spiderverse is getting a huge re-release this weekend including tons of IMAX screens! Check it out on the BIGGEST SCREEN YOU CAN FIND. And spread the word!

— rodneyrothman (@rodneyrothman) February 27, 2019
The incredibly-unique animation style that the movie has lends itself not only to seeing it on a gigantic screen, but also in the 3-D format. The climax of the film, which is full of colorful goodness and striking shot composition, is worth the more expensive price of entry alone.
Spider-Verse concerns itself with the story of Miles Morales, a gifted but self-conscious young man who has concerns about his future and what's expected of him. After a chance encounter puts him in contact with a genetically-altered spider that gives him a power set similar (but distinct from) Spider-Man, he meets with his hero as he tries to stop a trans-dimensional supercollider from destroying New York. The supercollider opens the gateway to Spider-People from other dimensions to enter the fray, and when his universe's Spider-Man is killed by the Kingpin, it's up to Miles to learn what it means to be his own hero as he seeks guidance from alternate versions of the Web-Slinger.
Spider-Man: Into the Spider-Verse is still playing in theaters. The movie will be available on Blu-Ray and DVD and March 19. The film is currently available on Digital formats.

Grant Davis is a freelance writer who has covered entertainment news for more than four years. His articles have frequently appeared in Star Wars News Net as well as as other entertainment-related websites. As someone who grew up on Star Wars and comic book movies, he's completely thrilled with the current era of genre entertainment.