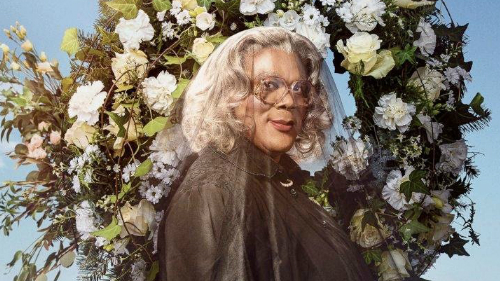 A Madea Family Funeral is one of only two films getting a wide release this week, but there are nearly a dozen indie films getting a limited release that are available to watch.
A Madea Family Funeral
Family Funeral marks the eleventh appearance of the Madea character in film – including small cameos. But even though that may sound like an impressive accomplishment, series creator Tyler Perry is retiring the character after this movie. Maybe that's because Tyler Perry has exhausted all of his creative resources with his character, or maybe that has something to do with the fact that the last installment of the franchise was the lowest grossing film in the entire series. Boo 2: A Madea Halloween earned even less money world-wide than Diary of a Black Woman back in 2005 – the first film in the Madea franchise. I'm sure the character may pop up again if this movie earns enough money at the box office, but only time will tell. If you are a fan of the series, then A Madea Family Funeral may just be your last chance to see Madea on the big screen.
Synopsis:
A simple family reunion turns into a hilarious nightmare of sorts when Madea and family travel to backwoods Georgia. Here, they find themselves planning an unexpected funeral that might unveil some unsavory family secrets.
Greta
Greta is a horror film helmed by Neil Jordan, who is probably best known for directing Interview with the Vampire. Though the director has had a busy career since then, none of his films have ever reached the same level of mainstream success like his 1994 hit. And while I don't think Greta will become as popular as Interview with the Vampire, it is at least getting a good amount of positive buzz. The film premiered at the Toronto International Film Festival last year, where many critics praised Jordan's direction, along with the performances of Isabelle Huppert and Chloë Grace Moretz. Greta currently hold a 74% fresh rating on Rotten Tomatoes.
Synopsis:
A sweet and naïve young woman named Frances finds a lone handbag on the New York City subway. Naturally, she doesn't hesitate to return the bad to its rightful owner, an eccentric French piano teacher named Greta. The two quickly become friends and grow close to each other, but Frances becomes increasingly disturbed as she discovers that nothing in Greta's life is as it seems.
Limited Theatrical Releases/Streaming Releases
The Hole in the Ground
An A24 horror thriller that follows a young woman who begins to suspect that her son's disturbing behavior is linked to a mysterious sinkhole.
Climax
A musical psychological horror film written and directed by Gaspar Noé, the director of Enter the Void. Though this movie already had a theatrical release in Belgium, France, and other parts of the world, A24 is giving the film a limited U.S. release this week. Climax stars Sofia Boutella and holds an approval rating of 86% on Rotten Tomatoes.
The Boy Who Harnessed the Wind
A Netflix original that follows a thirteen-year-old boy in Malawi who invents an unconventional way to save his family and village from famine. Based on the memoir of William Kamkwamba. Written, directed by, and starring Chiwetel Ejiofor.
Mapplethorpe
A biographical drama that details the life of photographer Robert Mapplethorpe, starring Matt Smith.
Giant Little Ones
A Canadian drama that follows two childhood best friends who grow are living their perfect teenage life in high-school, until an unexpected event changes everything.
The Wedding Guest
An action thriller starring Dev Patel, following a mysterious British Muslim man who goes on a journey across Pakistan and India.
Level 16
A dystopian thriller about a group of teenage girls who are trapped in a mysterious and cruel boarding school that hides a dark secret.
Styx
A German-Austrian drama that follows a woman on a sailing trip who becomes the only person to can aid of a group of refugees shipwrecked on the high seas.
Saint Judy
A biographical drama which tells the story of immigration attorney Judy Wood, who single-handedly changed United States asylum law to include women as a protected class. Starring Michelle Monaghan, Common, Alfred Molina, Alfre Woodard, and more.
We Die Young
An action film about a 14-year-old boy inducted into gang life in Washington D.C., who is determined to not let his younger brother follow the same path. Starring action star Jean-Claude Van Damme.
Stray
A supernatural thriller about an orphaned teenager who forms an unlikely friendship with a detective when they investigate her mother's murder.
Even more interesting than all of the movies that are available for viewing this week, is which movie isn't getting a release. Chaos Walking, a Doug Limon film starring Tom Holland, Daisy Ridley, and Mads Mikkelsen, was scheduled to be released this week but was eventually pushed back. Lionsgate admitted they wouldn't make the March 1st release, but as of this moment, the film still doesn't have a scheduled release date. The movie doesn't even have an official trailer; all we have is a logo and one production image of Holland and Ridley.  With all of the reshoots being done on the movie, and with six writing credits on the film, it'll be interesting to see how Chaos Walking turns out whenever it does get an official release.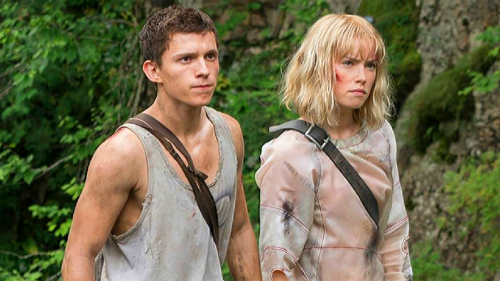 Which movies are you looking forward to? Do any of the limited releases sound interesting to you? Let us know in the comments section.