Bob Iger Discusses Disney's Streaming Plans and More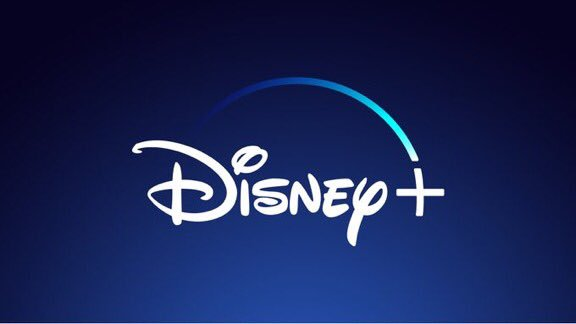 Recently, during the first quarterly earnings call for the 2019 fiscal year, Bob Iger made some announcements, although not necessarily the ones that people may have been hoping for (like the title to Star Wars Episode IX). Iger laid out some details on the future of the company as Disney enters the world of streaming and takes note of some of the plans that they have for their soon-to-be-complete acquisition of 21st Century Fox's film and television divisions.
In this article, we'll address most of the main points related to the progress on the merger between Disney and Fox and and future plans, before transitioning to how that will affect streaming and getting into the company's streaming plans across multiple platforms.
The Disney-Fox Merger Progress
As it stands, things are going well. So far, two of the few remaining hurdles that Disney will have to overcome to complete the deal are in South America, with Mexico and Brazil having yet to approve the deal. In any case, the merger is going to be important in that teams from Fox are expected to contribute to Disney's various streaming platforms, in addition to building up new content for their film and television slates.
"The addition of content and management talent from 21st Century Fox will further enhance our DTC efforts and provide opportunities for growth across the company. Having already designed much of the integration process, we are prepared to start effectively combining our businesses as soon as we obtain regulatory approval from the last few remaining markets. We look forward to working with the tremendous teams at 21st Century Fox to create the world's premier global entertainment company."
Iger previously noted that he previously expected the merger to wrap well before the expected June date that Fox initially revealed (with the deal expected to wrap as soon as February or March by some estimates), although recent news suggests that due to some hold-ups in Brazil in particular may cause a delay in the resolution.
There Won't Be A "Disneyfication" Of Fox's Movies
Worried about future R-rated movies coming out of Fox and its smaller labels after Mickey and friends take over? Scared that the dreaded PG-13 rating is going to censor the inevitable next iterations of the Alien and Predator franchises? Here's a bit of advice: don't. Iger explained in the call that Disney doesn't see an immediate need to police the more adult-skewing content that Fox produces.
"We do believe there is room for the Fox properties to exist without significant Disney influence over the nature of the content. Meaning that we see that there is certainly popularity amongst Marvel fans for the R-rated Deadpool films, for instance we're going to continue in that business, and there might be room for more of that."
So as long as Fox is the company's go-to label for R-rated content, and that content continues to bring in money and/or awards recognition, then the Mouse House will continue to make that sort of content (as many of us had presumed). Interesting to note is that Iger alludes to the possibility of R-rated Marvel movies that aren't related to the Deadpool series. In other words, R-rated reboots of the like of Blade and The Punisher are not off the table!
FX Will Build Up Content For Hulu
With Disney set to gain a majority stake in Hulu through Fox's shares in the company, the streaming service is set to become the go-to place for not-so-family-friendly content from Fox and their previous labels (like Touchstone and Miramax) to be available to watch instantly. And now, FX are set to make content for the streaming service.
"We, like audiences in the United States and other places are extremely impressed with FX and what it has managed to do in terms of its programming and its relationships with the creative community. And we intend to fully leverage that in both the traditional side of the FX business, but also in our new businesses. And we foresee FX developing and producing product for the Hulu platform, in particular, probably not the Disney platform because, as we talked earlier to Doug Mitchelson's question, it's not the kind of programming you typically see in a family environment. But there's ample opportunity for FX to produce more programming and to leverage its relationships in the creative community and its ability to manage creativity specifically for Hulu as we expand Hulu."
There's no word on what this means for FX+, but it's likely that it will continue to operate as a separate pillar. At least the naming convention's set to be consistent with Disney+ and ESPN+!
ESPN+ Is Growing Quickly
I'll just let Iger's quote speak for itself.
"We expect the expansion of combat sports content on the streaming service to drive continued growth in the months ahead. ESPN+ now has 2 million paid subscriptions, double the number from just five months ago. ESPN+ operates on BAMTech's platform, which has proved to be reliably stable during peak live streaming consumption and easily handled the volume of more than 0.5 million people signing up in a single 24-hour period. This same technology will power Disney+ when it launches later this year."
Now let's move on to the big deal here: Disney+.
National Geographic Will Be A Pillar For Disney+
One of the first ways that Disney+ will be affected by Disney-Fox is that the streaming service will be a great source for documentaries produced by National Geographic.
"We have a number of great creative engines across our company, all of which are dedicating their talent, focus and resources to develop and produce strong content for the Disney+ platform. Most of the teams creating shows and movies for this service are the same innovators and storytellers driving the prolific success of Disney, Pixar, Marvel and Lucasfilm, operating under the same expectations of excellence. We look forward to leveraging National Geographic to provide even more unique content for Disney+."
As of right now, this is a "maybe" until the ink has dried on the Disney-Fox merger. But with the end to that long process in sight, it seems like a large library of educational programming would serve as a good thing for Disney+ to have so close to launch.
Disney+ Blowout Still Scheduled For April
If this quarterly call seems lacking in terms of new announcements, that's because there's a bigger event just around the corner: an official demonstration of how Disney+ will work as a platform, and a first look at some of the original content that's being developed for the service.
"We'll demonstrate the Disney+ platform and showcase some of the original content we're creating for it at our Investor Day on April 11. We'll also take that opportunity to provide detailed insight into our overall DTC business."
This will happen right before Star Wars Celebration Chicago happens, so it's likely that The Mandalorian is going to be a key feature shown off to investors before being shared to convention-goers.
All Disney Movies From 2019 Onwards Will Go To Disney+ Instead Of Netflix
While I couldn't find a soundbyte directly from Bob Iger, he does acknowledge that the company's plan to forgo continuing their existing partnership with Netflix means that the company won't bring in an estimated $150M in revenue from 2019 movies and anything beyond that. Instead, the streaming rights to that content will be headed exclusively to Disney+, with Captain Marvel, their first release of this year, making the jump. Last year's Mary Poppins Returns will be the final Disney film to stream on Netflix before the cutoff truly begins.
And that's that! So it seems likely that Disney's next major blowouts for news are set to happen around the time that Disney+ is showcased and when Star Wars Celebration Chicago rolls around. Afterward, another quarterly call should arrive, hopefully bearing more news about the media giant's future slate of content across all of its brands.

Grant Davis is a freelance writer who has covered entertainment news for more than four years. His articles have frequently appeared in Star Wars News Net as well as as other entertainment-related websites. As someone who grew up on Star Wars and comic book movies, he's completely thrilled with the current era of genre entertainment.