Box Office Weekend – 'Spider-Man' Snags a Strong Start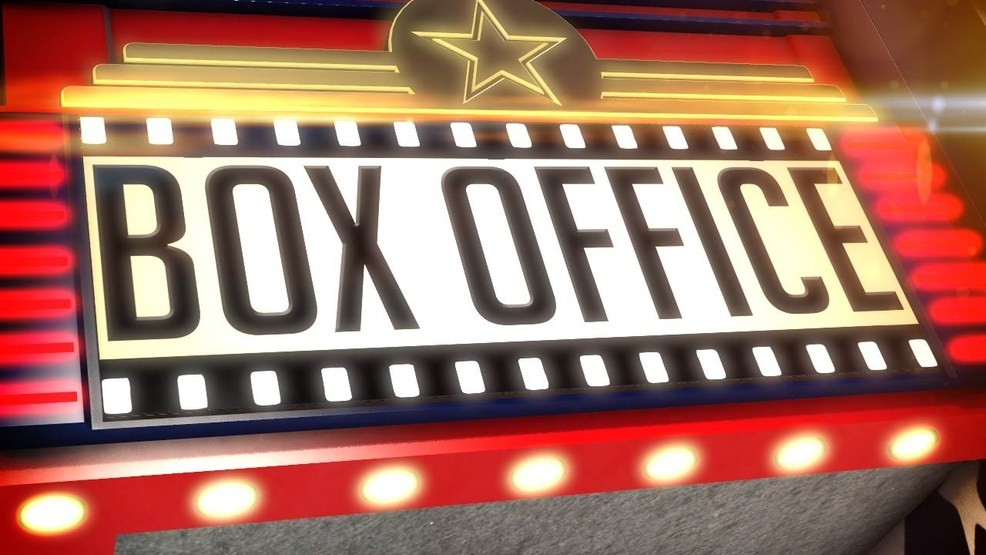 This weekend at the box office, Spider-Man: Into the Spider-Verse has managed to start things off great with the biggest opening weekend for an animated movie making a debut in December. Meanwhile, the Peter Jackson-produced Mortal Engines couldn't find ignition.

The first animated Spider-Man movie got off to a $35.4M start this weekend, ahead of initial predictions that the box office would amount to around $30M. The real test for this take on Spider-Man lies in how it will perform overseas, along with whether or not the movie can leg out. Sony Pictures Animation certainly weren't expecting Pixar-level numbers for their movie's opening, but it has been released in a window where it can potentially have a lengthy run at box office (although it may have been smarter if Sony had opted to release the movie last weekend). Spider-Verse seems set to leg out the holiday season, even in the face of lots of competition next week. Signs are looking good on the front of a solid long-term performance, as in addition to the heaps of critical acclaim given to the movie, audiences are reciprocating that love with an A+ CinemaScore, five stars on PostTrak ratings, and an 80% definite recommend rate. All of that should translate to good word-of-mouth.
Another potential success story comes along with Clint Eastwood's latest movie for Warner Bros., The Mule. Starting off with a $17.2M opening against a $50M budget, the movie is off to what's being deemed as a decent start in the quiet period right before everyone gets off of school, college, and work for the holidays. Meanwhile, Universal's Mortal Engines sputtered out the gate, as the movie came in fourth place with an abysmal $7.5M. Oof. Overseas grosses aren't going to save the $110M-budgeted post-apocalyptic action movie, which means that the thing's set to tank about as hard as Robin Hood, with some outlets predicting a write-off of anywhere between $105M and $150M. It's a pity that the movie won't get to kickstart a franchise after all, as I've heard great things about the book series that this is based off of. Mortal Engines looks like it's going to be fated to get run over by the likes of Mary Poppins Returns, Aquaman, and Bumblebee over the next few weeks, and going up against a Spider-Man spin-off on the first weekend probably wasn't Universal's smartest decision.
Deadpool 2's PG-13 re-release Once Upon a Deadpool managed to inch its way into the eleventh spot of the Top Twelve with $2.6M over the weekend, leading up to a $3,883M five-day total. Generally-speaking, re-releases don't usually draw huge crowds, let alone re-releases of movies that came out earlier in the year. But this ought to help Fox get their sequel closer to the gross of the first Deadpool's international box office total, and possibly even past it if the watered-down recut can actually screen in China (since the original version didn't). Either way, Deadpool 2 is still a hit even if Once Upon only boosts the movie's total up only a few extra million dollars.
One other thing worth mentioning comes from Deadline. Although I'm not going to count it on the list below, Aquaman's special preview for Amazon Prime members made $2.9M in its one-night-only engagement, which outdid Once Upon a Deadpool's entire weekend. This is well ahead of the previous record established by Jumanji: Welcome to the Jungle, which made $1.86M when Amazon held a similar event around this time last year. General audience reactions for the movie are positive, so that momentum should push Aquaman toward making a splash when it sees a wide release next weekend against the likes of Bumblebee and Mary Poppins Returns. Coupled with a strong international performance (especially in China), and it looks like the DC superhero that was once relegated to the butt of several jokes due to his dorky portrayal in Super Friends is going to be a box office smash. Who knew?
The Top Twelve box office performances for the three-day weekend can be summarized as follows (bolded titles are new releases):
Spider-Man: Into the Spider-Verse (Sony Pictures/Sony Pictures Animation) – $35.4M Total.
The Mule (Warner Bros.) – $17.21M Total.
The Grinch (Universal Pictures/Illumination Entertainment) – $11.58M Weekend/$239.288M Total; 23% Drop.
Ralph Breaks the Internet (Disney/Walt Disney Animation Studios) – $9.589M Weekend/$154.464M Total; 41% Drop.
Mortal Engines (Universal Pictures) – $7.501M Total.
Creed II (Warner Bros./New Line) – $5.398M Weekend/$104.882M Total; 45.9% Drop.
Bohemian Rhapsody (20th Century Fox) – $4.125M Weekend/$180.423M Total; 32.8% Drop.
Instant Family (Paramount Pictures) – $3.72M Weekend/$60.218M Total; 35.4% Drop.
Fantastic Beasts: The Crimes of Grindelwald (Warner Bros.) – $3.65M Weekend/$151.653M Total; 47.5% Drop.
Green Book (Universal Pictures) – $2.78M Weekend/$24.66M Total; 28.8% Drop.
Once Upon a Deadpool (20th Century Fox) – $2.6M Weekend/$3.883M Total.
The Favorite (20th Century Fox/Fox Searchlight Pictures) – $2.57M Weekend/$6.739M Total; 70.9% Rise.
Bohemian Rhapsody, The Grinch, Fantastic Beasts: The Crimes of Grindelwald, Creed II, Ralph Breaks the Internet, and Spider-Man: Into the Spider-Verse are now playing in theaters.

Grant Davis is a freelance writer who has covered entertainment news for more than four years. His articles have frequently appeared in Star Wars News Net as well as as other entertainment-related websites. As someone who grew up on Star Wars and comic book movies, he's completely thrilled with the current era of genre entertainment.