Creepy 'Joker' Test Footage Shows Joaquin Phoenix in Clown Makeup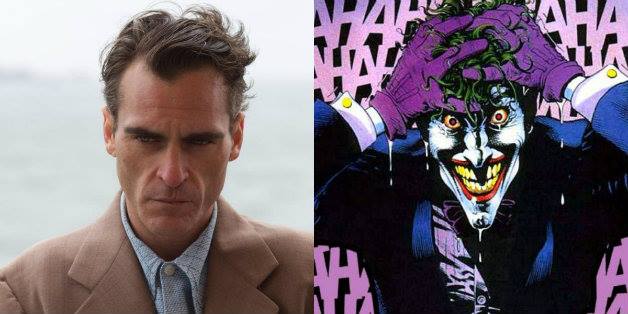 Filming for Joker began recently, and fans have been left wondering when it was that we'd see Joaquin Phoenix take the appearance of the Clown Prince of Crime. As it turns out, the answer is very early on in production… And it might not be what you're expecting.
Earlier this week, we got a closer look at Arthur Fleck, the man who is destined to bring smiles to a lot of faces (whether they want them there or not):
Shortly afterward, set photos of Mr. Fleck surfaced, showing him amused by a street clown, perhaps getting an inspiration for what he'll end up doing later:
It looks like Joaquin Phoenix has started filming as the Joker for the standalone #Joker movie! https://t.co/0uwG4l34o0

— JustJared.com (@JustJared) September 16, 2018
Joaquin Phoenix continues to film scenes for #Joker in NYC – see more pics from the set! https://t.co/MF5nyxRQfy

— JustJared.com (@JustJared) September 19, 2018
And now, we've got our first look at what the Joker will look like with some test footage set to The Guess Who's "Laughing":
Repost from #toddphillips1:
Camera test (w/ sound). Joker. pic.twitter.com/R9W2QqKwNS

— Warner Bros. Pictures (@wbpictures) September 21, 2018
Fleck's makeup more closely resembles the visage of infamous serial killer John Wayne Gacy than the iconic green-haired supervillain of the comics, and while we don't know whether this is merely the first of several possible appearances he'll have throughout the film, the design seems to reflect the intent of this movie to take inspiration from Taxi Driver. There's definitely more of an air of this feeling like a gritty crime drama than a standard superhero movie.
Written and directed by Todd Philips, Joker is due for release October 4th 2019. The film's cast includes Joaquin Phoenix, Robert De Niro, Frances Conroy, Marc Maron, and Zazie Beetz.

Grant Davis is a freelance writer who has covered entertainment news for more than four years. His articles have frequently appeared in Star Wars News Net as well as as other entertainment-related websites. As someone who grew up on Star Wars and comic book movies, he's completely thrilled with the current era of genre entertainment.