'The Eternals' Recruits Chloé Zhao As Director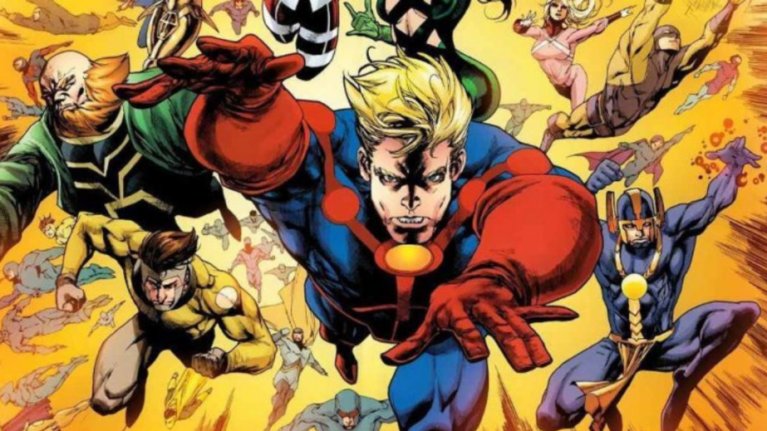 Marvel seem to be solving their big Guardians of the Galaxy Vol. 3 problems by fast-tracking another project in its place: The Eternals. Chloé Zhao will be directing the adaptation of one of Jack Kirby's lesser-known creations, and we can now presume that there's a chance the movie could be ready as soon as 2020 depending on when production starts.
The Hollywood Reporter has reached out to sources who were able to confirm that Zhao, who previously directed indie darling films like Songs My Brother Taught Me and The Rider, will be taking a big step toward what is unquestionably her biggest project to date, even if it's about a team of fairly obscure Marvel characters. Zhao was one of the potential directors that Marvel interviewed to work on Black Widow before that gig went to Cate Shortland. The movie is described as involving a love story between two Eternals: Ikaris, who has ambitions to use his cosmic powers to protect the world, and Sersi, who would prefer to hide in plain sight by living among ordinary humans. Beyond hiring the first woman of color to direct a Marvel Studios project, the company is seeking to hire a diverse cast to bring these largely-unknown characters to life.
The characters themselves are heavily tied to Marvel's cosmic setting, and as the franchise branches out with more sci-fi stories, their involvement will be crucial going forward. Fans who have stayed up-to-date with the Marvel Cinematic Universe so far may actually be a little more familiar with the lore of The Eternals than they might realize: Thanos, the Mad Titan and the primary villain of the third and fourth Avengers movies, is the son of a prominent Eternal name-dropped in Infinity War: A'lars. Thanos himself is a deformed type of Eternal known as a Deviant, who serve as the traditional enemies of the Eternals.
Rumors indicated that The Eternals was meant to be released after Guardians of the Galaxy Vol. 3 (which originally set the stage for The Eternals, as the film has been described as incredibly important to Marvel's future), but following the firing of James Gunn, it looks a lot like the reverse will happen. In fact, it's been speculated that the ongoing reshoots of Avengers 4 will add more exposition to set up The Eternals, and possibly even increase the prominence of some characters associated with the franchise in the place of the third Guardians movie. Time will ultimately tell, but it's safe to say that fans won't want to miss this installment.
The Eternals is in development at Marvel Studios. The movie will be directed by Chloé Zhao and written by Matthew and Ryan Firpo.

Grant Davis is a freelance writer who has covered entertainment news for more than four years. His articles have frequently appeared in Star Wars News Net as well as as other entertainment-related websites. As someone who grew up on Star Wars and comic book movies, he's completely thrilled with the current era of genre entertainment.