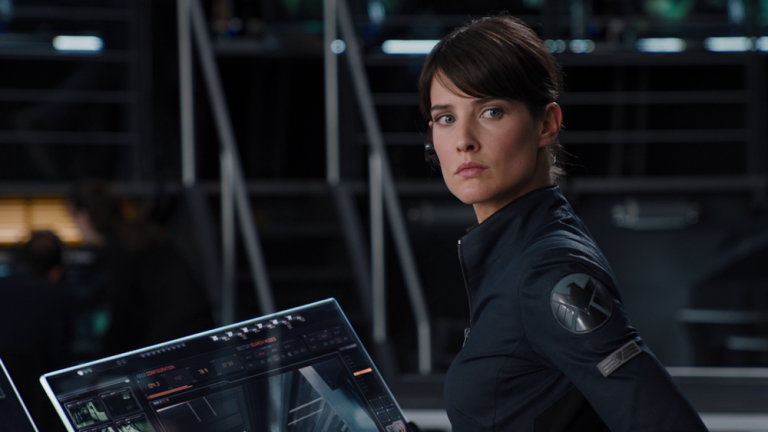 Evidence has surfaced suggesting that not only will Nick Fury appear in Spider-Man: Far From Home, but so will fellow S.H.I.E.L.D. leader Maria Hill.
Recently, new addition Numan Acar shared an Instagram post of himself appearing in the United Kingdom, where Far From Home will be filming for a portion of its Europe-spanning story (which will also include Italy, Germany, the Czech Republic, and New York City back in the United States). But what's interesting is that he shared a number of tags on his post, referencing the presence of Jake Gyllenhaal (who will reportedly play Quentin Beck, AKA Mysterio), and more importantly revealing that Samuel L. Jackson and Cobie Smulders may be involved in the film. While the original post was taken down, the internet never forgets, and a copy quickly surfaced:
Jackson's involvement is relatively unsurprising, given that the Ultimate Marvel version of Nick Fury was heavily tied into watching over Spider-Man. But Smulder appearing suggests that S.H.I.E.L.D. itself is making a comeback after being largely dormant within the Marvel Cinematic Universe after the events of Captain America: The Winter Soldier, where the organization was disbanded after it was revealed that HYDRA was operating as a sleeper cell within the protective organization. In general, it seems like this may be a big part of the reason why the next Spider-Man movie will be so important in determining the future of the setting, and perhaps moreso given the turmoil facing Guardians of the Galaxy Vol. 3 right now.
The tags also hint that some filming in Turkey (specifically, Istanbul) may occur, although that may just refer to Acar's own nationality. Also of interest are the allusions to Los Angeles and Wiesbaden, which may also be where pieces of the movie will be shot. Hopefully, we will find out more about the production of the movie, which is about to ramp up soon.
Spider-Man: Far From Home will be released on July 5, 2019.

Grant Davis is a freelance writer who has covered entertainment news for more than four years. His articles have frequently appeared in Star Wars News Net as well as as other entertainment-related websites. As someone who grew up on Star Wars and comic book movies, he's completely thrilled with the current era of genre entertainment.