Amazon in Talks for Lucifer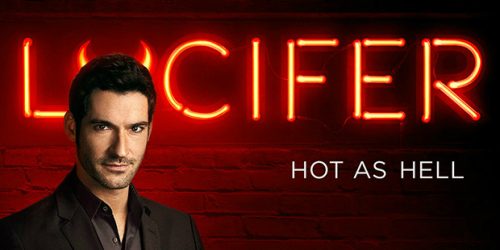 The Devil may yet be back in business as Amazon confirms that talks have taken place regarding the fan favourite series.
Whilst discussing Amazon's rescue of The Expanse with Deadline, Jennifer Salke, head of Amazon Studios, reignited fans' hopes that the popular Vertigo adaptation may get a last minute rescue as she confirmed:
"We were talking about Lucifer. I know that international, especially the UK group, was really bullish on that show, I haven't checked in yet today (Thursday), but I heard conversations were ongoing on that yesterday."
The UK group in particular being bullish about the show stands to reason, since the show premieres on Amazon Prime in the UK. Still, it's a long way from talks to a pick up and the clock is ticking for the series as the cast's contracts are due to expire on Saturday June 16th. So if a deal for the Devil is to be done, expect to hear about it this week.
Show star Lauren German (Chloe Decker) confirmed to The Iris that, whilst she didn't want to get anyone's hopes up, she had heard there was a chance the series could live on:
"I've heard that there is a chance a streaming channel could pick us up and we will hear about it by the 16th June. So, if it happens, amazing, and if not, you know, onward. Yeah, I was completely surprised that we didn't get a season 4. It just seemed like it was gonna happen and we've so much of a story left to tell and I do know that our set in LA have not been taken down yet so, you know, that's a good sign."
So Lucifer fans, this is it. One last week to try and #SaveLucifer. If you read the full Deadline article it's clear that the fan campaign to save The Expanse played a big part in convincing Amazon to save the series, so show your support and maybe, just maybe, Lucifer can be saved.