'Skyscraper' Trailer: Dwayne Johnson Dies Hard in a Towering Inferno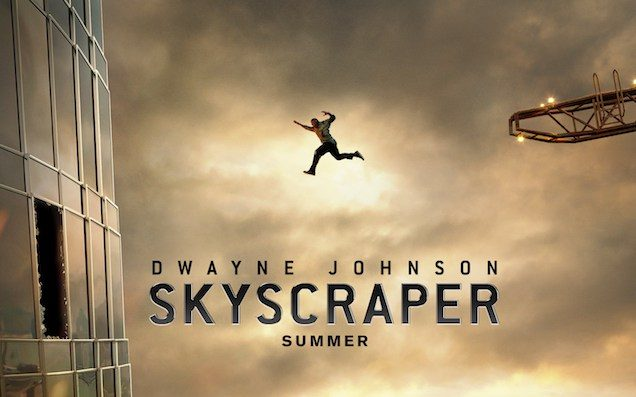 The latest trailer for Dwayne Johnson's latest action vehicle, Skyscraper, has made its way online.
Several years after a career-ending injury cost FBI operative Will Sawyyer his leg, he's become head of security on "The Pearl", one of the most ambituous skyscrapers ever built. While he lives in the technological marvel of a building with his family, he's convinced that there are security risks involved with the building. So when a group of terrorists manage to break into the building by exploiting the weaknesses he warned upper management about, he's naturally blamed for the incident as the building catches fire – with his family still inside. Sawyer has no choice but to break into the tallest building in the world armed with nothing but his wits and a prosthetic leg in order to save his family, to stop the terrorists, and to clear his own name.
While the trailer seems to outline the film's entire plot (oh, of course the Rock is going to save his family and beat the terrorists), the content certainly looks like it'll be a lot of fun to watch. I wasn't really all that impressed with the first trailer but after seeing this, I'll definitely give the movie a shot. What do you think? Let us know in the comments.
Skyscraper will be released on July 13, 2018.

Grant Davis is a freelance writer who has covered entertainment news for more than four years. His articles have frequently appeared in Star Wars News Net as well as as other entertainment-related websites. As someone who grew up on Star Wars and comic book movies, he's completely thrilled with the current era of genre entertainment.