'Incredibles 2' is Set for a Truly Incredible $140M Debut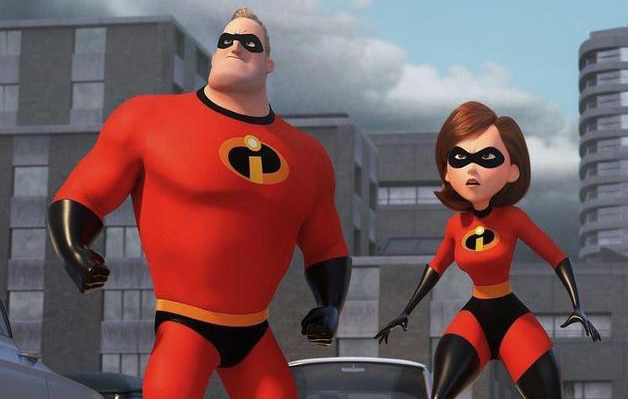 Incredibles 2 is poised to enjoy the biggest opening weekend of any Pixar movie ever. The highly anticipated sequel is tracking for a Box Office opening weekend of over $140m. If it hits that figure, not only will it be the most successful Pixar opening of all time, but it will also be the most successful opening for an animated film ever.
That accolade was previously held by Pixar's Finding Dory, which made $135m on its opening weekend. It would also double the opening that the first film accrued back in 2004. It's hardly surprising, though – after a 14-year wait since the original film hit theaters, fans will finally be able to watch the sequel they've been begging to be made when it opens on June 15. Craig T. Nelson (Mr Incredible/Bob Parr), Holly Hunter (Elastigirl/Helen Parr), Sarah Vowell (Violet Parr), and Samuel L Jackson (Frozone) are all returning for the sequel, as is Director Brad Bird. Huck Milner has replaced Spencer Fox in his role from the original film (Daniel 'Dash' Parr).
The trailers have done plenty to pump up the excitement, putting a spotlight on the intriguing new role-swap between Elastigirl and Mr Incredible, as she gets to go out being a superhero while he has to sit out the action as a stay-at-home-dad. The dynamic between the members of the Parr family has been the highlight of the footage so far, providing plenty of laughs as the siblings create plenty of friction and frustration between themselves and their parents. It's been the source of such hype that we've barely gotten more than at a glance at the sequel's new villain, Screenslaver.
This is more than early projections totaled ($110m) and this latest increase is all before reviews start dropping, which could either scare people away or generate even more interest than already exists. Incredibles 2 is the summer's first animated tentpole. Are you excited for the Incredibles 2? Let us know in the comments.
Incredibles 2 opens on June 15, 2018.