New 'Dark Phoenix' Teaser Poster Confirms the Movie Won't Have 'X-Men' in the Title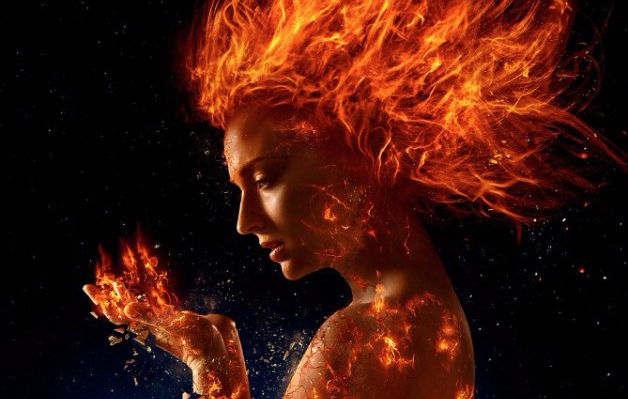 Earlier this year at CinemaCon, fans noticed that the sole mention for the X-Men sequel Dark Phoenix was missing something in its title: the actual X-Men brand name. Now, an official teaser poster revealed at a licensing event indicates that they're deliberately leaving X-Men out of the title – though there's still a nod to the superhero team in the logo.
While the latest X-Men movie is taking the same route that The Dark Knight and Man of Steel did for Batman and Superman respectively, there's still a nod to the team's roots in the movie's logo. The "X" in Dark Phoenix has a circle around it, being evocative of the logo of Xavier's School for Gifted Youngsters (which, in turn, is the de facto logo for the X-Men franchise). The teaser poster can be seen below:
New X-Men Dark Phoenix poster revealed @XMenFilms @universoxmen pic.twitter.com/ztqXaveEFk

— Keda (@Keda_92) May 21, 2018
Curiously, the teaser poster suggests that the movie still has a 2018 release date even though Fox just made it clear that they pushed the movie back. A big reason why I think that the X-Men name has been excised from the title is that with Disney in the works to acquire 21st Century Fox and the 20th Century Fox movie label beneath it, an X-Men reboot set in the Marvel Cinematic Universe will inevitably happen. By distancing this movie from the brand, that presumably will translate to bigger returns once Disney unites Fox's X-Men and Fantastic Four assets with the assets of Marvel Studios (something that is bound to be a big deal and what most fans are looking forward to with the pending merger).
Dark Phoenix is scheduled for a February 14, 2019 release date.

Grant Davis is a freelance writer who has covered entertainment news for more than four years. His articles have frequently appeared in Star Wars News Net as well as as other entertainment-related websites. As someone who grew up on Star Wars and comic book movies, he's completely thrilled with the current era of genre entertainment.