'The Flash': Kiersey Clemons Will Play Iris West After All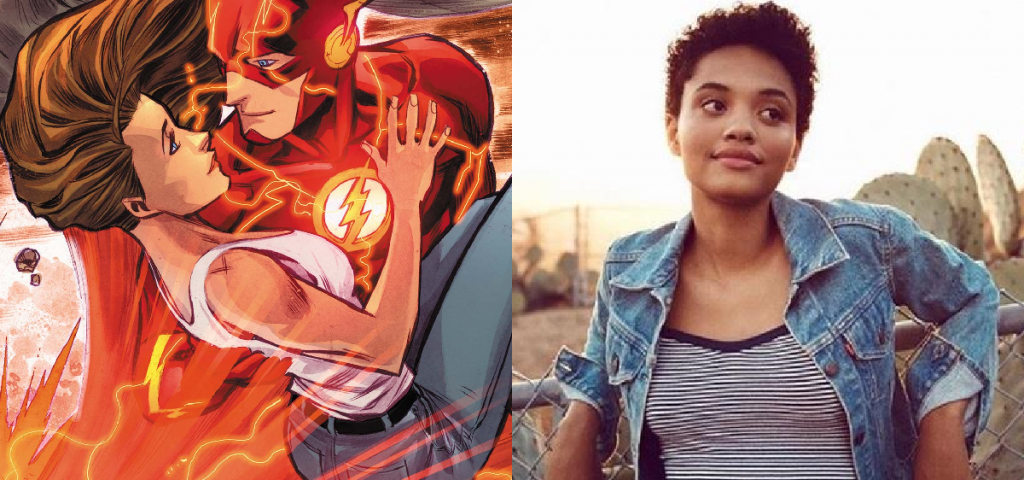 Talking on Conan, actress Kiersey Clemons confirmed that in spite of changing the creative vision of The Flash over the course of the film's development, she'll still be playing the Scarlet Speedster's love interest, Iris West.
Clemons said the following when asked about whether or not she had a future in DC's shared film setting, she told Conan that she wasn't being shown the door by DC Films and that she has no plans to leave the movie (via TeamCoco):
"Imagine if I said no. Imagine if I was like, 'I'm cut out of the whole thing.' We talked about it though before so that's not going to happen. I know I'm going to be in The Flash… Yeah, I'm Iris West."
The story is that Rick Famuyiwa, who was once in-line to direct The Flash, originally cast Clemons as Iris, who was to debut in director Zack Snyder's Justice League in part to promote the movie he would make. However, midway through development, Famuyiwa left the project, citing creative differences, and Clemons's cameo as Iris was cut from the crossover film once Joss Whedon took over post-production (rumors indicating that, since it would set up a version of a movie that they ultimately chose not to make, it didn't add much to a narrative already exploding with major characters).
This led to some speculation that the role would be recast when a different version of the movie was made. However, new directors Jonathan Goldstein and John Francis Daley ultimately decided that there was no need to complicate things. Aside from a brief dig at Justice League's mixed critical reception, it seems like Clemons is perfectly happy to keep playing the character – or rather, she'll be happy to finally appear onscreen.
The Flash is currently targeting a 2020 release window.

Grant Davis is a freelance writer who has covered entertainment news for more than four years. His articles have frequently appeared in Star Wars News Net as well as as other entertainment-related websites. As someone who grew up on Star Wars and comic book movies, he's completely thrilled with the current era of genre entertainment.