The Biggest Films of Summer 2018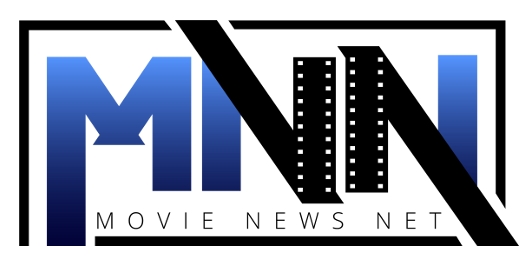 So after Avengers came out and demolished the box office, what else is left for this Summer? Quite a bit, depending on your interests!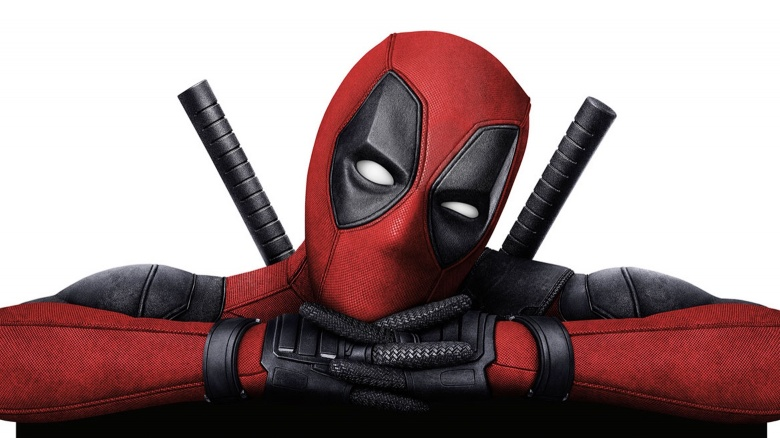 Deadpool 2 (May 18)
Also known as The Unitled Deadpool Sequel (no, really, they nearly called the movie that), Deadpool finds himself having to defend a young Mutant who is targeted by the time-traveler known as Cable, who wants to kill him in order to prevent a dystopian future. Along the way, he hires a crew called the X-Force for some other purpose, made up of some friends he met in the first movie and some other hired guns along the way to shamelessly set up a spin-off that starts filming later this year.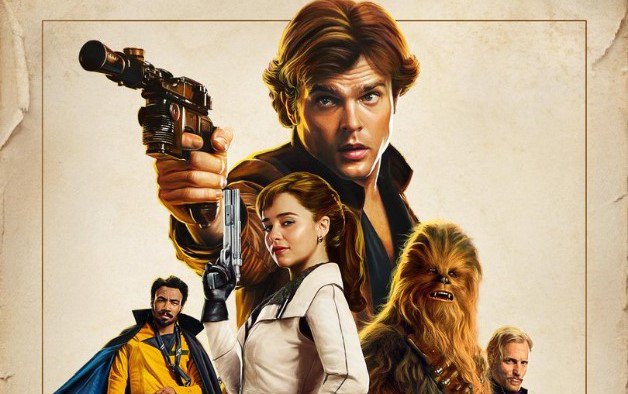 Solo: A Star Wars Story (May 25)
When a big-shot gangster puts together a crew, a young Imperial officer by the name of Han Solo decides that this is his chance to break free from the Empire and set his own path as a smuggler. Along the way, he runs into some new (old) friends like Chewbacca and Lando Calrissian and some new (new) friends like Qi'ra and Tobias Beckett, as the story of how Han managed to pull off the Kessel Run and how he won the Millennium Falcon are explained in this new story set about a decade before the events of Star Wars: A New Hope.
Upgrade (June 1)
In the near future, a quadriplegic man utilizes an electronic implant so that he can walk again. But as he soon finds out, there's much more to the miracle-worker than just that, and he uses its powers to become a vigilante seeking to kill the criminals who caused the death of his wife.
Ocean's 8 (June 8)
A reboot that's also a sequel to the three Ocean's movies directed by Steven Soderbergh. Debbie, the estranged brother of Danny Ocean, has taken inspiration from his successful heists to steal an expensive necklace and frame a corrupt gallery owner for it. To accomplish this goal, she'll hire a team of women who are the best of the best in this field.
Hereditary (June 8)
Following the death of a family's grandmother, her granddaughter begins to act more and more strangely as her family discovers a frightening history behind their lineage. Details are pretty tight-lipped on this movie, but it's received a ton of critical acclaim from early screenings at Sundance and is being regarded as one of the scariest movies in years.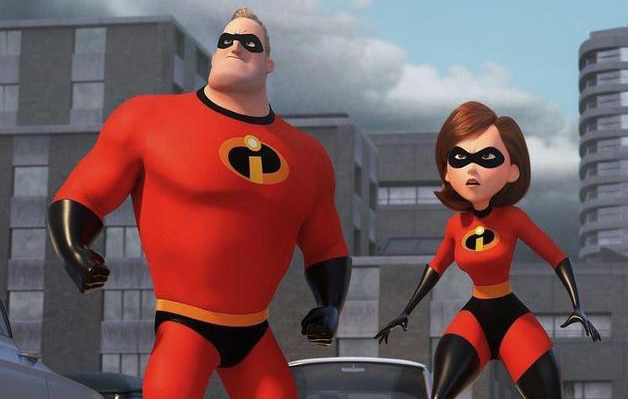 Incredibles 2 (June 15)
Set immediately after the events of the first movie, four-fifths of the Incredibles are forced to temporarily go into retirement while Mrs. Incredible/Elastigirl has been hired by a telecommunications company to campaign to legalize superheroes once again. But when a new villain known the Screenslaver arrives, it's up to the Incredibles to reassemble alongside their ally and good friend Frozone.
Superfly (June 15)
A remake of the 1972 cult classic, a prominent drug dealer seeks to call it quits, but finds himself tied up with one last job to do – while others try to dissuade him from leaving his criminal lifestyle.
Tag (June 15)
A group of childhood friends get back together 30 years later to play a month-long game of tag that takes them across the United States. Did we mention that this is based on a true story?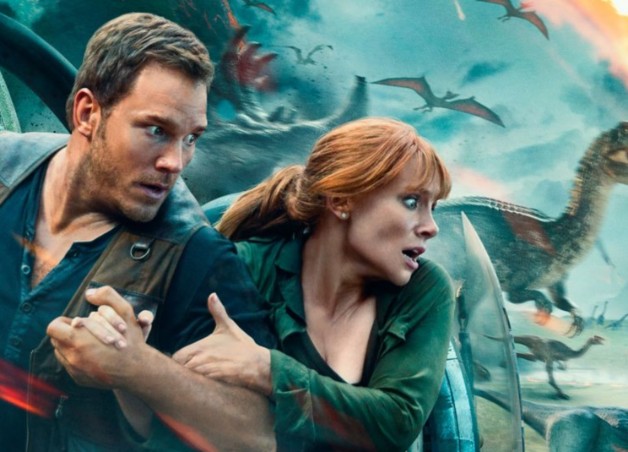 Jurassic World: Fallen Kingdom (June 22)
When a volcanic eruption threatens the lives of the dinosaurs that survived the incident that shut down the Jurassic World theme park, the team that saved several lives at the disaster are called upon to rescue as many specimens as possible, including Blue, one of the specially-trained velociraptors. However, it becomes clear that the operation to save the dinosaurs isn't what it initially seems, especially once a new genetically-engineered dinosaur breaks loose.
Sicario: Day of the Soldado (June 29)
The CIA sends Matt Graver and Alejandro Gillick to the United States-Mexico border to kidnap a drug lord's daughter with the intent to incite a war against rival cartels. But when Gillick refuses to kill the young girl on Graver's orders, he goes rogue to try and get her to safety while Graver assembles a new team to kill them both.
The First Purge (July 4)
Set before the other movies in the series, the government seeks to implement a sociological experiment on a small community where all crime becomes legal for a twelve-hour timespan in an attempt to lower annual crime. However, the violence in the area quickly spreads across the nation as the stage is set for the annual celebration of corruption to become national law…
Ant-Man & The Wasp (July 6)
Set after Captain America: Civil War but before Avengers: Infinity War, Scott Lang finds himself under house arrest for taking part in Captain America's insurrection against the Sokovia Accords, allowing him to become a stay-at-home dad for his daughter. However, it isn't long before his mentor Hank Pym and his daughter Hope (now trained as the superhero known as Wasp) get him on the road again, as the Ant-Man and the Wasp are the only people who can stop a criminal utilizing Quantum Realm technology – while an opportunity for Pym to find his long-missing wife, Janet Van Dyne, presents itself.
Hotel Transylvania 3: Summer Vacation (July 13)
Dracula and his fellow monsters find themselves on a monster cruise ship, where the Vampire lord finds himself attracted to the ship's captain. However, the others learn that she's the daughter of his archnemesis Abraham Van Helsing, and fear for Drac's life.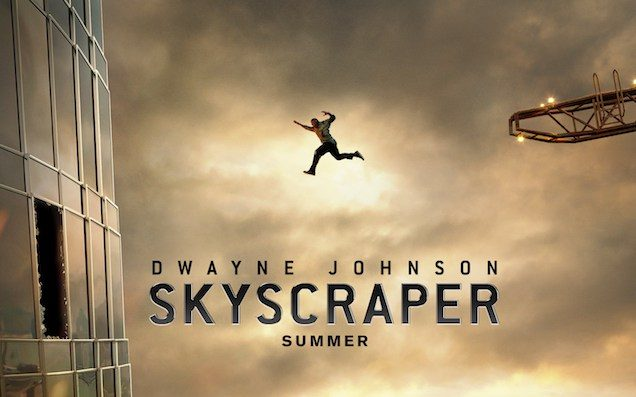 Skyscraper (July 13)
What happens when you take The Towering Inferno and throw it into a blender with Die Hard? And then you have Dwayne Johnson star in it? Skyscraper, theoretically, provided that you give Johnson's character the twist of being an ex-FBI agent who lost his left leg in a career-ending incident. Hired to serve as a bodyguard for an expensive, experimental skyscraper in Hong Kong, Will Sawyer finds the supposed safest building of its kind under siege by terrorists that kidnap his family. Making matters worse, he's framed for the destruction that ensues as Sawyer is pushed to the limit.
Mamma Mia! Here We Go Again (July 15)
In a sequel made ten years after the original, the family comes back to sing a bunch of different ABBA songs after Amanda Seyfried's character becomes pregnant.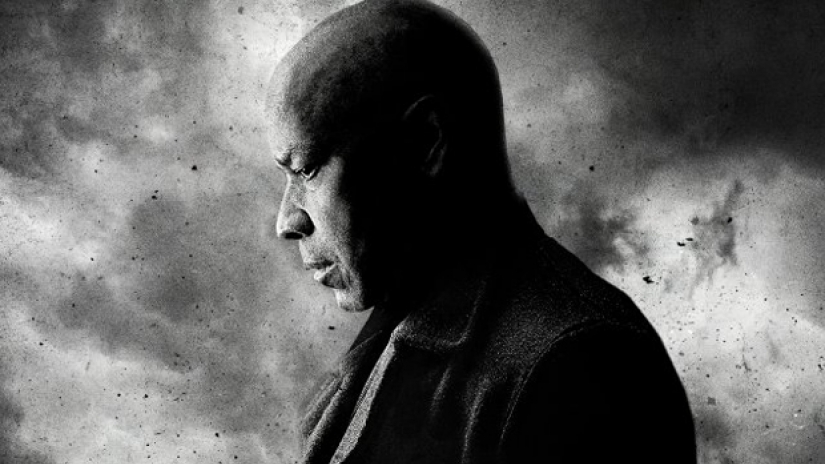 The Equalizer 2 (July 15)
An ex-spy seeks to atone for his sins by becoming a private investigator. When he learns that one of his friends has been killed, he seeks out her murderers to exact justice by his own hand.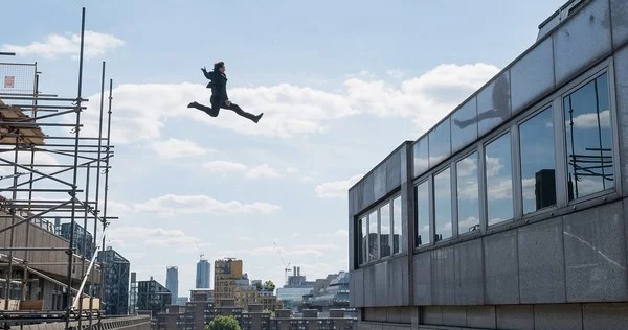 Mission: Impossible – Fallout (July 27)
When a mission goes horribly awry for the IMF, they decide to take the matter of stopping the spread of illegal nuclear weapons into their own hands. Naturally, this doesn't sit well with the CIA, who send one of their best agents after them to make sure that they haven't truly gone rogue.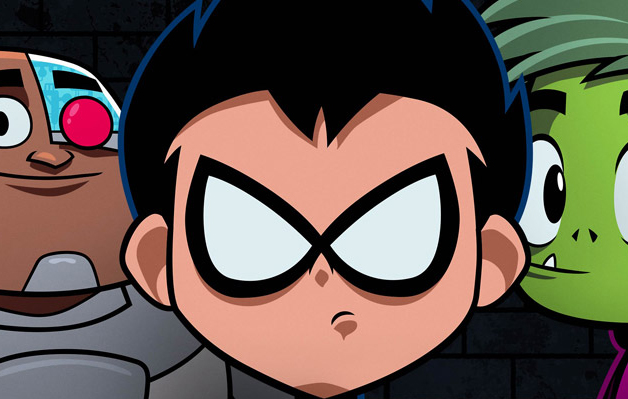 Teen Titans Go! To The Movies (July 27)
Irritated that they haven't received a superhero movie yet in an age filled with superhero movies, the Titans seek out to get their own movie made with Slade Wilson playing the antagonist.
Christopher Robin (August 3)
Working in a thankless job that prevents him from being with his wife and children, an older Christopher Robin encounters his childhood stuffed animal Winnie the Pooh and his old friends in a movie that will probably make you go "aww" and cry a lot before the credits roll.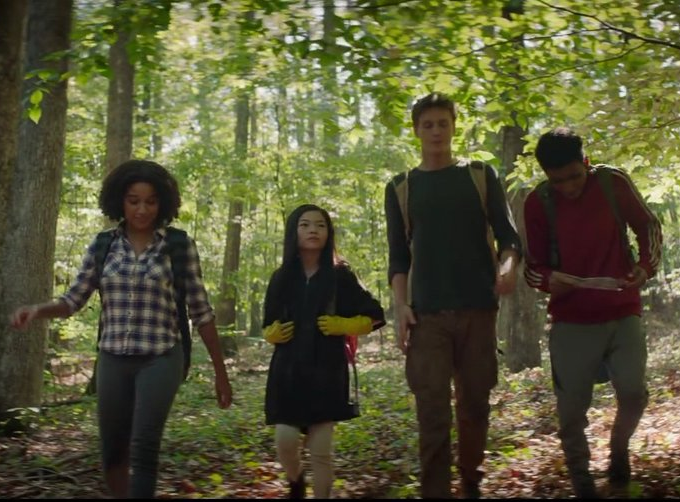 The Darkest Minds (August 3)
In The Darkest Minds (or, as I like to call it, I Can't Believe it's Not an X-Men Spin-Off!), most of the children in the United States have mysteriously died, and those that live gain special powers. After escaping from an internment camp, a group of these kids work together in hopes of starting an uprising against their oppressors.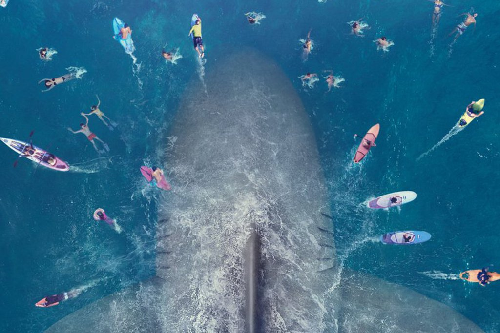 The Meg (August 10)
When a colossal shark thought to be long-extinct attacks the Chinese coast and a submarine full of scientists, it's up to a character played by Jason Statham to rescue everyone and kill the great white. Kind of like Jaws, but without the subtlety!
Slender Man (August 24)
Based on the eponymous internet-meme-turned-urban-legend, the faceless, tentacle-wielding Slender Man follows the a few teenage girls who go searching for their missing friend in the woods. (Biiiiiiiig mistake.)
Kin (August 31)
A recently-released ex-con and his younger brother find a futuristic weapon, which comes in handy as they're soon attacked by a loan shark and his criminal gang. Things only get more complicated when an army of cybernetic soldiers arrive, forcing them to go on the run.
What movies are you most looking forward to in the remainder of the year? Is there anything we missed? Let us know in the comments below.

Grant Davis is a freelance writer who has covered entertainment news for more than four years. His articles have frequently appeared in Star Wars News Net as well as as other entertainment-related websites. As someone who grew up on Star Wars and comic book movies, he's completely thrilled with the current era of genre entertainment.