Weekend Box Office Report — 'Shang-Chi' Punches Labor Day Weekend's Record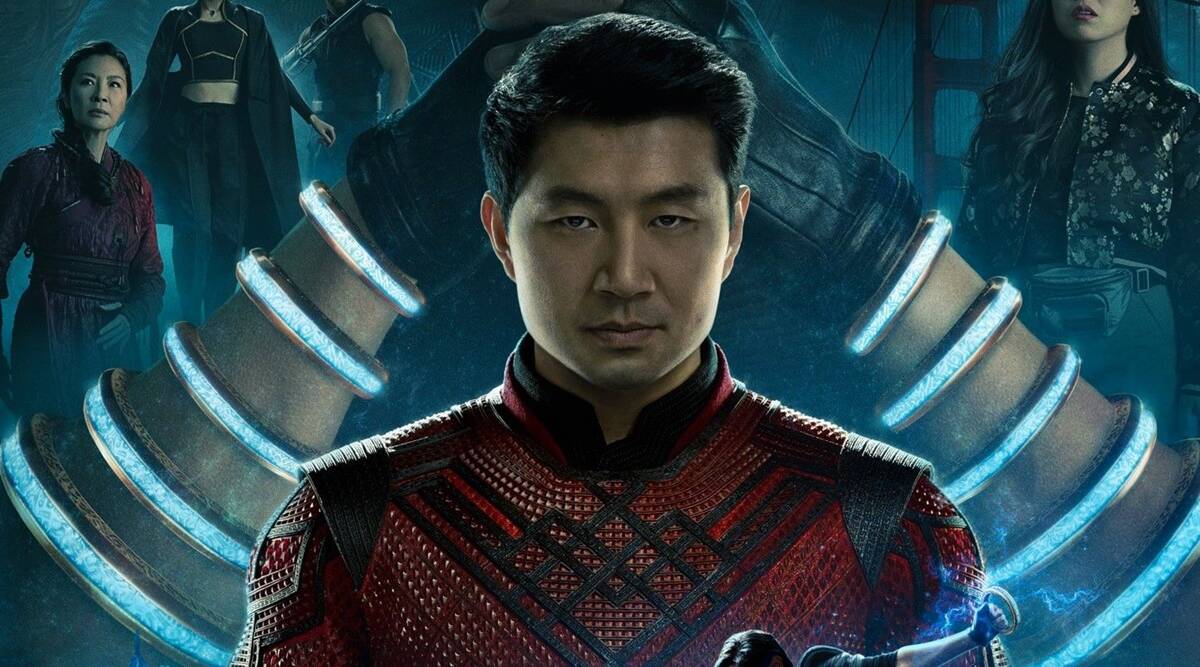 This is the legend of how people thought this movie would flop at the box office.
Labor Day Weekend ended yesterday, and with it, come the final results of the box office. Throughout the entire weekend, we've been hearing that Marvel's Shang-Chi might actually perform better than expected. Now, we have the final numbers and can confirm that it actually performed even better than that.
Shang-Chi was the top grosser of both the 3-day and 4-day weekend, delivering $75.5 million in the U.S. from Friday through Friday, and $90 million if we include Monday. 3-day forecast by Box Office Pro had it at $52 million, while The Numbers gave it a more generous $72.3 million. With $94.4 million on the overall holiday weekend, the first Asian-American-led Marvel movie smashed the previous holder's record: Halloween ($30.6 million in 2007).
According to Deadline, 18% of the audience who went to see Shang-Chi were Asian-Americans, which is around twice as many as the average Marvel movie (Infinity War had 9% and Black Widow 7%). Also, from that story, apparently more people went to see Shang-Chi than any other movie this summer — the new Marvel movie brought 7 million people into movie theaters, while Black Widow pulled 6.5 million, and F9 roped in 5.7 million. This leads us to the next discussion.
Both Disney and Marvel should consider this a tremendous success. The Black Widow ($80 million opening) comparisons are fair, but only to an extent. It is true that both movies are from Marvel Studios and were released in the post-pandemic era, very close to each other, and they both feature leads from under-represented groups. But that's about it. Shang-Chi's numbers are way more impressive, and for a variety of reasons.
First of all, Shang-Chi is a movie featuring an unknown character to over 99% of the audience, played by an actor who people were unfamiliar with until the marketing campaign kicked in. And speaking of the marketing campaign… it was terrible. While the trailers were solid, the movie hasn't had the overwhelming presence that all other Marvel movies have had in the past, at least where this writer lives. Very few people around me were aware of this movie, despite attending every Marvel movie that comes out. And I believe I'm not alone in that. Disney probably left a lot of marketing money on the table, perhaps out of fear of the movie flopping anyway (Chapek's "interesting experiment" comment do not help Disney's counter-argument to this). And while we live in the post-pandemic era of the box office, it is an undeniable fact that the Delta variant is out there, more dangerous than ever. U.S. numbers certainly do not help when trying to give people a reason to leave the house, and their vaccination rates don't either. The Delta surge was not a major factor with Black Widow, as that spike started happening right after that movie's opening weekend.
Speaking of leaving money on the table, one could also argue that overall, Black Widow made way more money than Shang-Chi if you consider the Premier Access money. Disney reported after that movie's release that on Disney Plus it had made $60 million worldwide (not domestic), and with Shang-Chi making similar opening weekend money, we know how much was left on the table. While some of these facts are true, one could also argue that if Shang-Chi had pulled the hybrid release, it would have made less money at the box office, as many people wouldn't have made the effort to go out.
The truth is that we don't know what would have happened, and we can only analyze the numbers that we have. Shang-Chi should be categorized as a success overall, and it will absolutely have strong legs going forward. The movie scored an "A" Cinemascore, and has over 98% audience score at Rotten Tomatoes, with more than 5000 verified ratings. That will also be helped by the fact that there are no more wide releases for the rest of the month in the United States.
In addition to the domestic box office, Shang-Chi made $56.2 million overseas, which might be a little less than expected given the domestic opening (Marvel movies usually obey the 50/50 split between the domestic and overseas openings). China certainly won't make that number go up.
Going further down the box office's top 5 this weekend, Candyman took the #2 spot, with $10.55 million (52% drop). The movie has already made $50 million worldwide, which is more than solid ground for a horror remake with very little marketing and a recognizable but not yet established face/back on the poster. Free Guy takes the #3 spot ($8.75 million, 33% drop) and continues to be the biggest surprise of the summer, considering the fact that we have here an original blockbuster (not based on any IP) that has already crossed the $240 million mark worldwide. As predicted, the movie has now surpassed Jungle Cruise worldwide (though not domestically, something that might happen in the next ten days).
Speaking of Jungle Cruise, Dwayne Johnson and Emily Blunt earned the #4 spot, with $4 million this (three-day) weekend, a number that represents a 20% drop from last week. PAW Patrol: The Movie takes the final place in the top 5, with also $4 million.
As we mentioned earlier, no wide releases are scheduled for next week, so Shang-Chi will have the weekend again for himself. If it can make more than $40 million, it will be an outstanding success, though the final number will probably lie between $30-$35 million. If it makes less than $27 million (65% drop), we'll have terrible news to report. All in all, this probably is great news for Eternals, which was reportedly depending on Shang-Chi's box office performance to decide whether or not it'd debut on November 5. This weekend's box office numbers have already had a consequence — Sony has decided to move up the release of Venom: Let There Be Carnage for two weeks as a result, feeling now confident about the stability of the box office. It will now bow on October 1.
Miguel Fernández is a Spanish student that has movies as his second passion in life. His favorite movie of all time is The Lord of the Rings, but he is also a huge Star Wars fan. However, fantasy movies are not his only cup of tea, as authors like Scorsese, Fincher, Kubrick or Hitchcock have been an obsession for him since he started to understand the language of filmmaking. He is that guy who will watch a black and white movie, just because it is in black and white.