'Zack Snyder's Justice League' Will Release As A Four-Hour Film, Not A Miniseries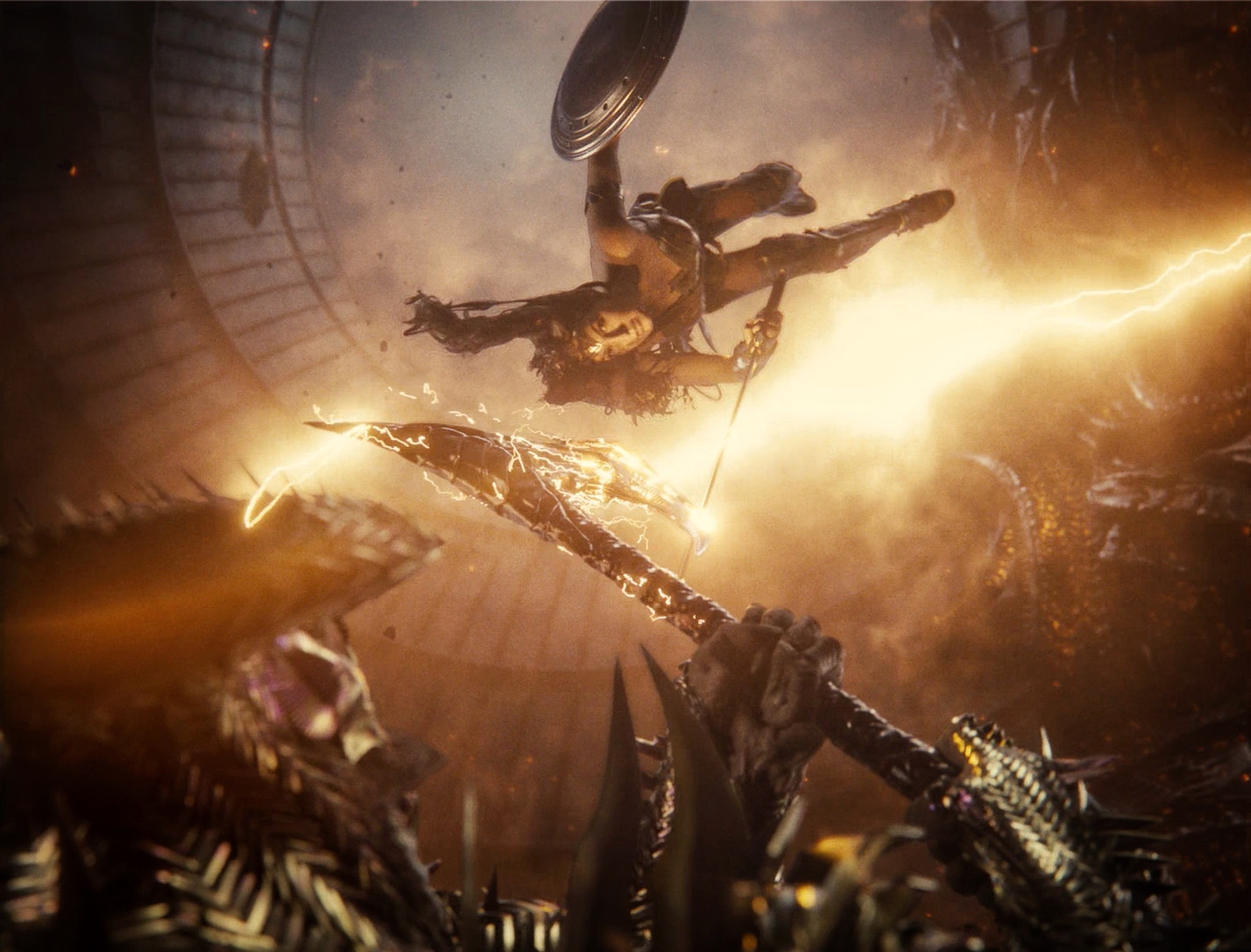 As Zack Snyder is nearly finished with his work on his director's cut of Justice League, he has revealed that he's reversed course on his initial plan of releasing the film as a miniseries and instead will release the movie as a four-hour film.
After sharing an image of himself working on the last few unfinished shots of the movie, Snyder used Vero to answer some fan questions about the movie. He once again reiterated that this version of the movie isn't compromised by the studio, unlike the theatrical version, that it is called Zack Snyder's Justice League in spite of some speculation to the contrary, and that he only had a handful of shots that he needed to finish, meaning that the cut is almost finished. He also noted that the film is over four hours before counting the length of the credits (with no mid-credits or post-credits scenes), and that a new poster for the project will be arriving soon.
One major change, however, was that he confirmed that his movie was going to be released as a "one-shot", which is a departure from what was initially planned. This version of Justice League was initially be released as a four-episode miniseries, with each episode being an hour apiece, before subsequently being recut into one long film. When he revisited the project, Snyder pitched splitting his proposed film up to release on a weekly basis to HBO Max as a way of helping break up a massive undertaking for the audience. However, that plan has changed and it's all going to drop at once, most likely to prevent perceived competition with Marvel Studios shows released for Disney+ in the same timeframe.
People intimidated by the running time of Zack Snyder's Justice League may have an option, however: Snyder indicated that his movie is made up of six segments (presumably one for each member of the team) and an epilogue that will be denoted in the film itself. With that in mind, the possibility of a theatrical run may make the epic length of the project difficult for theaters who want to get in as many screenings as possible. It remains to be seen how that may be worked out, if a theatrical run is still on the cards like Snyder hopes.
Zack Snyder's Justice League will release on HBO Max sometime in March 2021. In addition, Snyder claims that he's making a black-and-white edit of the movie, and he has plans to release the finished movie in IMAX theaters if possible.

Grant Davis is a freelance writer who has covered entertainment news for more than four years. His articles have frequently appeared in Star Wars News Net as well as as other entertainment-related websites. As someone who grew up on Star Wars and comic book movies, he's completely thrilled with the current era of genre entertainment.