Disney+ Show 'Muppets Now' Gets Release Date
The Disney+ series Muppets Now has been given a release date of July 31st.
The show, first announced last year, will be an 'unscripted series featuring three different segments of a game show, a cooking show, and a talk show.' Original reports indicated that episodes would be ten minutes long, but that hasn't been re-confirmed recently.
Lights! Music! Muppets! …Unscripted! Get ready to see your favorite characters like never before in #MuppetsNow, an Original Series, coming July 31 only on #DisneyPlus. #DisneyBundle pic.twitter.com/1gLtOx3ckl

— Disney+ (@disneyplus) May 20, 2020
For international viewers it has been confirmed that the show will meet the July 31st release date in the US, Canada, UK, Ireland, Australia, New Zealand, and India.
Announcements like this are exciting and much needed during a time of postponed production and releases of so many shows due to the Covid-19 pandemic. The Muppets will be sure to provide some wholesome fun when they arrive.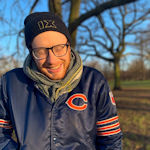 Alex Newman is huge Star Wars fan and loves to keep up to date with the canon. He's also loved movies for as long as he can remember. He's a massive Disney and superhero fan but will watch anything. He's worked at a cinema, a comic book store and at Disney World but is currently working in radio in London! You can find him at @New_macca on twitter.