Box Office Weekend – 'Toy Story 4' Opens With Franchise High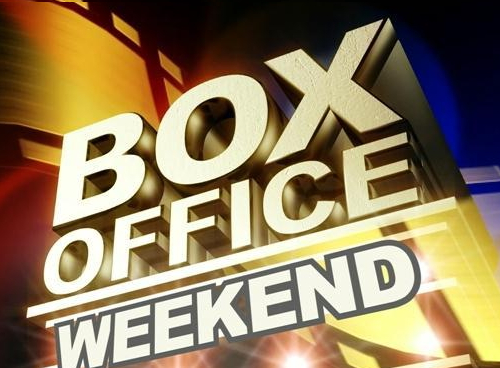 This weekend at the box office was a sight for sore eyes after several underperforming Summer sequels, as Toy Story 4 managed to have the franchise's best opening ever. Meanwhile, last weekend's new releases collectively fell off of the map.

While the domestic opening for Toy Story 4 is below both Disney's relatively-modest expectations (around $140M) and the bullish estimates of rivals (up to $200M), the international opening still overindexed, greatly outperforming Toy Story 3's international opening and setting a record for the biggest global launch for an animated movie ever with a $238M global gross. It's also worth noting that the sub-$120M domestic total for the weekend still topped Toy Story 3's $110M+ opening back in 2010. The movie still has yet to open in powerhouse markets like Germany, France, Italy, and Japan as well, and those should help propel the sequel forward
Some analysts are suggesting that the movie probably would have made a bit more if it had released last weekend in time for Father's Day (especially in light of how poorly that weekend's new arrivals did), but a "merely" big opening like this should be no cause for concern for Disney. Whether or not the movie legs as well as Toy Story 3 remains to be seen (especially with intense competition coming in the next few weeks that includes the likes of Spider-Man: Far From Home and The Lion King), but even in a worst-case scenario, the critically-adored and audience-loved Toy Story 4 should provide Pixar with one of its biggest box office hauls ever.
Speaking of new movies about toys, the Child's Play remake managed to score a little more than $14M against a $10M production budget, a clear win for Universal even if it's not quite a home run. Counter-programming can work effectively with horror against a big family-friendly title, and that's what you're seeing happen here. The C+ CinemaScore isn't all that great, but it's not unexpected for a horror movie that didn't have tons of buzz behind it. The movie certainly fared better than Lionsgate and EuropaCorp's Anna, which stumbled out the gate with $3.5M against a $30M production budget. That movie has a higher B+ CinemaScore, but with a domestic opening so low, the movie seems to be dead on arrival.
As for the holdovers, both Aladdin and John Wick: Chapter 3 – Parabellum continue to be the leggier releases of the Summer season. Conversely, both of last week's big arrivals (Men in Black: International and Shaft) took 60%+ plunges. In the same boat is Dark Phoenix which, lost nearly a third of its theaters this weekend; Fox's last X-Men movie (give or take The New Mutants) is looking to end its run below $70M domestically, and well below what the original X-Men film made at the global box office back in 2000. Godzilla only fared slightly better as the movie is now past $100M domestically. Rocketman, meanwhile, continues to be a sleeper hit for Paramount.
Next weekend is relatively quiet, but the arrival of a re-release of Avengers: Endgame should likely spice things up as the movie makes an effort to top the all-time box office record set by Avatar. Currently, about $38.4M separate the superhero crossover from taking the #1 spot. Spider-Man: Homecoming's arrival two weeks from now should likely boost Endgame's numbers, so there's that as well; but at the end of the day, with Disney buying Fox, it's pretty clear that they win regardless of how close this horse race ends up being.
The Top Twelve box office performances for the three-day weekend can be summarized as follows (bolded titles are new releases):
Toy Story 4 (Disney/Pixar) – $118M Weekend.
Child's Play (Universal Pictures) – $14.055M Weekend.
Aladdin (Disney) – $12.2M Weekend/$287.51M Total; 29.5% Drop.
Men in Black: International (Sony Pictures) – $10.75M Weekend/$52.689M Total; 64.2% Drop.
The Secret Life of Pets 2 (Universal Pictures/Illumination Entertainment) – $10.29M Weekend/$117.583M Total; 57.8% Drop.
Rocketman (Paramount) – $5.65M Weekend/$77.328M Total; 40% Drop.
John Wick: Chapter 3 – Parabellum (Lionsgate Entertainment) – $4.075M Weekend/$156.067M Total; 36.3% Drop.
Godzilla: King of the Monsters (Warner Bros./Legendary Pictures) – $3.7M Weekend/$102.345M Total; 57.9% Drop.
Dark Phoenix (Disney/20th Century Fox) – $3.6M Weekend/$60.159M Total; 61.5% Drop.
Shaft (Warner Bros./New Line) – $3.555M Weekend/$15.941M Total; 60.1% Drop.
Anna (Lionsgate Entertainment/EuropaCorp) – $3.535M Weekend.
Late Night (Amazon) – $2.583M Weekend/$10.672M Total; 50.8% Drop.
John Wick: Chapter 3 – Parabellum, Aladdin, Godzilla: King of the Monsters, The Secret Life of Pets 2, Dark Phoenix, and Toy Story 4 are now playing in theaters.

Grant Davis is a freelance writer who has covered entertainment news for more than four years. His articles have frequently appeared in Star Wars News Net as well as as other entertainment-related websites. As someone who grew up on Star Wars and comic book movies, he's completely thrilled with the current era of genre entertainment.