'Gemini Man' First Trailer: Will Smith VS Will Smith

In Will Smith's latest action movie, he's faced with his worst enemy: himself, as he appeared in his early-to-mid-twenties. Ang Lee directs Gemini Man, a new original thriller that brings a completely-digital version of Smith – as he appeared on the big and small screens in the 1990s – to life.
Gemini Man follows the legendary assassin Henry Brogen… Or rather, the younger clone of that man as he's tasked with killing the original. When they finally meet face-to-face, Brogen reveals that he was grown in a vat 25 years ago to replicate one of the world's best professional killers without any of the emotional baggage that his predecessor had. The truth shatters the younger Brogen's world as he questions the morality of human cloning and his purpose of killing the man behind his genetic template. The trailer can be viewed below:
While this project is one that's been gestating in Hollywood since 1997 (and it previously had the likes of Harrison Ford, Chris O'Donnell, Mel Gibson, Jon Voight, Nicolas Cage, Clint Eastwood, and Sean Connery attached to play both of the leading roles), the idea itself has been played with before more recently. One such example is with director Rian Johnson's Looper, which sent Bruce Willis back in time to meet a younger version of himself (portrayed by Joseph Gordon-Levitt). But while Johnson's Looper used prosthetics, makeup, and Gordon-Levitt's best imitation of Willis to sell the illusion, Lee's Gemini Man instead is going for a fully-digital body double of Will Smith. And no, it's not Smith making use of de-aging technology here – the younger version is entirely digital.
In addition, the first poster for Gemini Man has also dropped. You can view it below, and see it in a higher resolution by clicking on the image: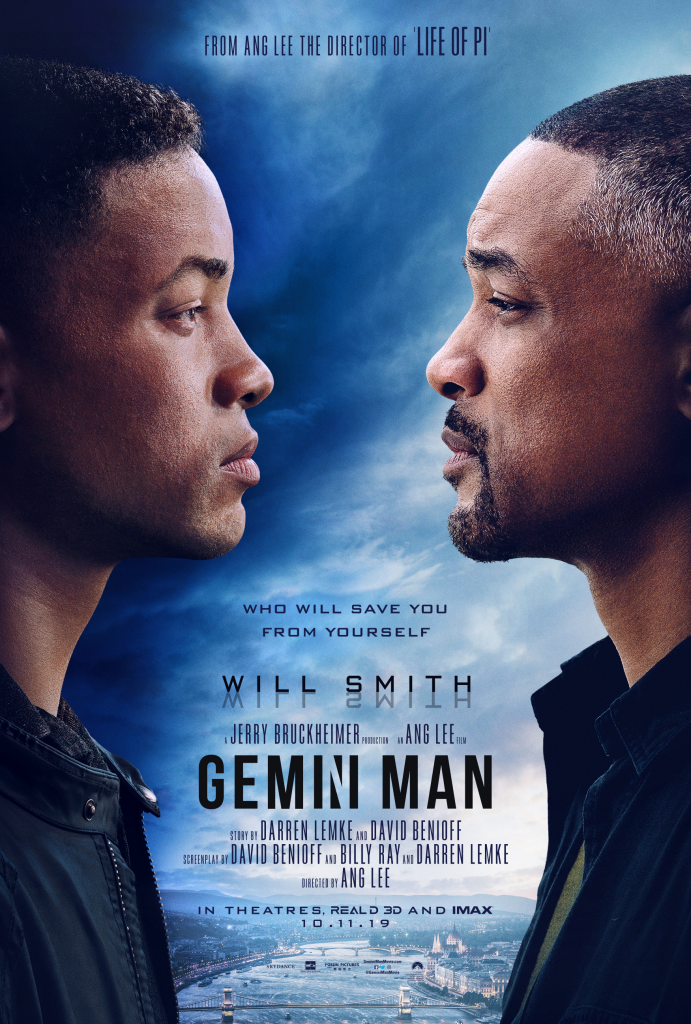 The film's official synopsis is as follows:
An elite assassin becomes the target of a mysterious young operative who can seemingly predict his every move.
Gemini Man will be released on October 11, 2019.

Grant Davis is a freelance writer who has covered entertainment news for more than four years. His articles have frequently appeared in Star Wars News Net as well as as other entertainment-related websites. As someone who grew up on Star Wars and comic book movies, he's completely thrilled with the current era of genre entertainment.