Taika Waititi's 'AKIRA' Takes a Step Forward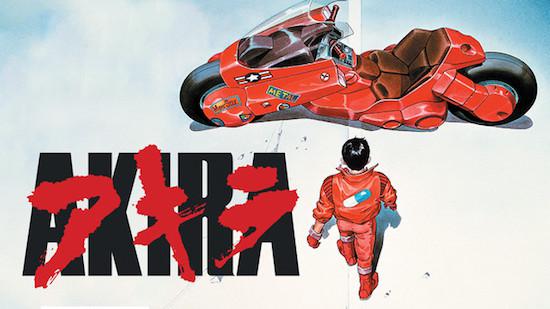 Thor: Ragnarok director Taika Waititi has been set to direct a live-action adaptation of Katsuhiro Otomo's seminal cyberpunk manga/anime, AKIRA, for quite some time, but an official announcement has not yet been made. However, it may be coming soon, given that some financial information has arrived.
The Hollywood Reporter says that AKIRA is one of 18 film projects to receive tax incentives from the state of California. The movie is set to receive a hefty $18.5M to kickstart production on the long-gestating adaptation of the iconic story of troubled youth, advanced technology, and psychic powers. The film's shoot is expected to be 71 days long, and will take place entirely within the state.
Ravi Mehta, Executive Vice President of Warner Bros. Pictures's Physical Production and Finance division, issued the following statement about the opportunity to shoot multiple projects in California:
"We are thrilled with the opportunity to shoot AKIRA in California. The availability of top-notch crew members, plus the wide variety of location choices and predictable weather, are second to none."
It should be noted, however, that the film has not yet been greenlit by Warner Bros., as a few pieces need to fall into place before pre-production can truly begin, and the company could hypothetically pull the plug if they wanted to. But if AKIRA happens, then Waititi is reportedly still attached to direct the movie, which will be set in Neo-Tokyo in the distant future of 2060 (as opposed to the then-distant future of 2019 when the story was first being published and animated).
Waititi has previously expressed a desire to have the movie respect its origins by retaining its Japanese setting and predominantly Asian cast instead of Westernizing the movie, as Warner Bros. once wanted to do. (A mostly-Asian cast appears to be more likely after the success of Crazy Rich Asians, and as mentioned earlier, the setting is Neo-Tokyo instead of Neo-New York, as it appeared in earlier drafts, so those are good reasons to stay optimistic about this movie.) Waititi also stated that he would like to draw more inspiration from the manga, which has never been fully adapted, than the anime film, which was developed alongside the manga and was released well before it completed. Waititi has been hopeful that he can approach the story as a two-part film.
AKIRA is in development at Warner Bros., with no release window in mind as of yet.

Grant Davis is a freelance writer who has covered entertainment news for more than four years. His articles have frequently appeared in Star Wars News Net as well as as other entertainment-related websites. As someone who grew up on Star Wars and comic book movies, he's completely thrilled with the current era of genre entertainment.