'Black Widow' Will Get Rewrite From Ned Benson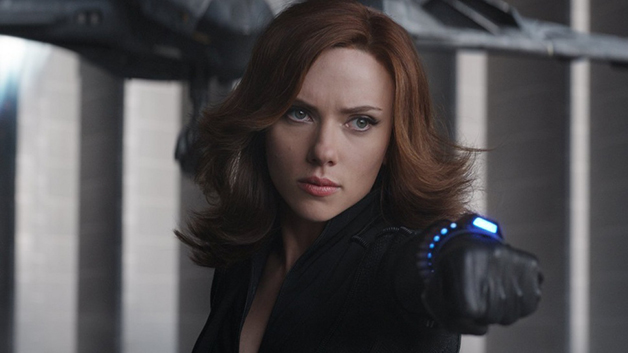 Marvel's script for Black Widow is getting a rewrite before filming starts in the Summer of this year.
Collider is reporting that Ned Benson, best known for his work on The Disappearance of Eleanor Rigby – the trilogy of films starring Jessica Chastain and James McAvoy that encompasses Him, Her, and Them – is going to do a revision of the first draft written by Jac Schaeffer. Marvel Studios execs were reportedly thrilled with the Eleanor Rigby trilogy, and Black Widow actress Scarlett Johansson is said to have met with Benson to talk about starring in a still-undeveloped film. Benson's My Aryan Princess script is based on the true story of the infiltration and destruction of a Neo-Nazi organization; given the espionage angle, that may be part of the reason why he was looked at to take over on Black Widow.
This is not to say that the studio is unhappy with Schaeffer's work, either; Schaeffer is one of the credited writers on Captain Marvel, and she has recently been hired as the showrunner for the Vision and Scarlet Witch miniseries being developed for Disney+. She will write the pilot episode and executive produce the whole show, which is expected to arrive next year at the absolute earliest.
Current rumors suggest that Black Widow is a prequel to the character's first onscreen appearance in Iron Man 2, with some reports suggesting that the movie may take place in the late 1990s or the early 2000s. Earlier rumors suggested that the entire film could have been made prior to the Marvel Studios San Diego Comic Con presentation this year, but now it's looking more like the movie will either start filming around the time of the event or shortly after it.
Black Widow is in development at Marvel Studios. The film will likely fill Marvel's May 1, 2020 release date.

Grant Davis is a freelance writer who has covered entertainment news for more than four years. His articles have frequently appeared in Star Wars News Net as well as as other entertainment-related websites. As someone who grew up on Star Wars and comic book movies, he's completely thrilled with the current era of genre entertainment.