'The Vision and Scarlet Witch' Series Gets 'Captain Marvel' and 'Black Widow' Writer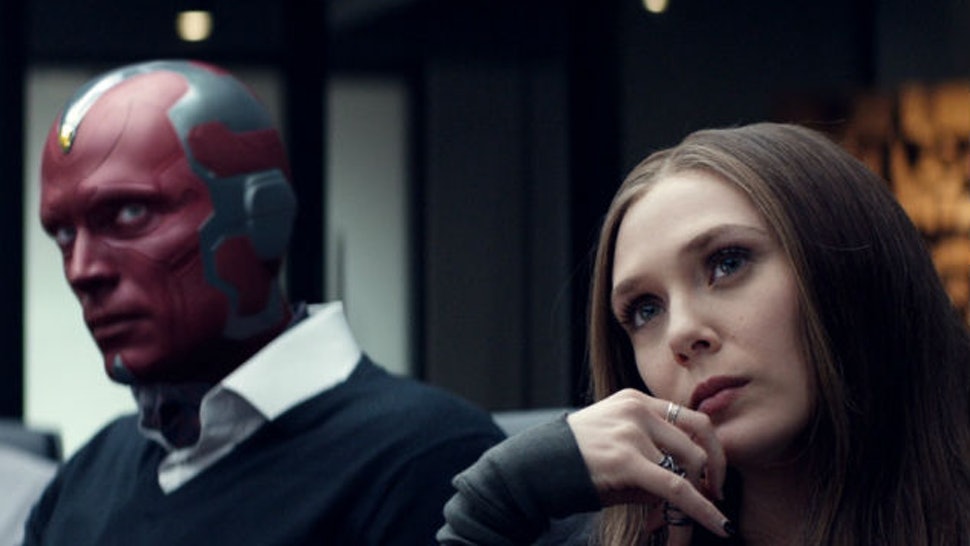 Another Marvel television series for Disney+ is in development, this one being focused on the duo of Scarlet Witch (Elizabeth Olsen) and the Vision (Paul Bettany), two key members of the Avengers team that don't have their own movie franchise. Now, the show has taken a big step forward by snagging its lead writer and the director of the pilot episode, who are one and the same.
According to The Hollywood Reporter, Jac Schaeffer has been hired to write the entirety of the limited series, and she'll also direct the first episode in the series. If that name sounds familiar to you, then it's because Schaeffer contributed a significant amount of content to Captain Marvel's script and is the lead writer on the upcoming Black Widow movie. That should dispel any fears that Marvel Studios aren't confident in Captain Marvel, given that Schaeffer is set to work on not one, but two projects after her initial job working for Marvel. It's also a win for the company in a time that's calling for more representation behind-the-scenes of the movies that are being made in the modern age if all three of her projects end up being hits.
Plot details are limited at this time, but it's been assumed by fans that the series will follow the events of Avengers: Endgame, after many characters are resurrected – presuming, of course, that that actually happens. Early word is suggesting that the series will draw influence from Tom King's 2015 run on The Vision, which has the android create a synthetic family for himself. Scarlet Witch and Vision are known for having children in the comics (somehow), who grow up to be the Young Avengers known as Wiccan and Speed, and while these characters don't appear in the 2015 comic, they do appear in a comic series called Young Avengers. Marvel will likely do a live-action version of that IP at some point in the years following Endgame, and setting that up through the Disney+ shows and movies alike seems like a great option if that's what they end up doing.
The Vision and Scarlet Witch is one of many Marvel Studios-produced shows that are being developed for Disney+. No release window has been given, but based on the time-frame, it's likely that the first shows will debut in 2020 at the earliest. More information is expected to arrive in April, when Disney expect discuss their Disney+ plans in greater detail.

Grant Davis is a freelance writer who has covered entertainment news for more than four years. His articles have frequently appeared in Star Wars News Net as well as as other entertainment-related websites. As someone who grew up on Star Wars and comic book movies, he's completely thrilled with the current era of genre entertainment.