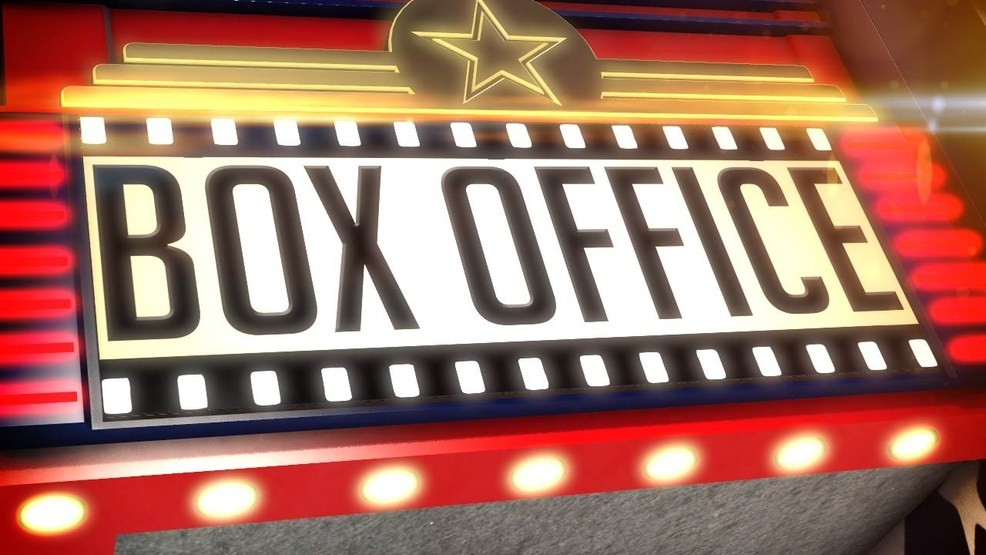 This weekend at the box office, First Man flies in a little lower than expected while Venom and A Star is Born have very strong holds. Meanwhile, Bad Times at the El Royale didn't exactly have a great time while Goosebumps 2: Haunted Halloween did just fine.
In spite of losing its IMAX screens to First Man (where it received a good portion of its money last weekend), Venom held better than expected with a 55.5% drop, which is pretty standard for this kind of an event movie. Judging by that kind of a hold, bad reviews apparently didn't hurt the movie all that much, as word-of-mouth seems to be positive enough that the movie can keep on trucking. Conversely, we see that good reviews and good word-of-mouth can still be beneficial to a movie like A Star is Born, which has more than doubled its opening weekend gross and is now a few days away from crossing the $100M mark. I get the feeling that, by weekend #3 for both of these movies, Star has a good chance of topping Venom at the box office rank-wise, particularly as Halloween should target some of the same demographics that are paying attention to Venom.
Meanwhile, First Man is having a bit of trouble with its box office liftoff with a $16.5M opening (below an expected $20M) against a $50M-ish budget. The biggest issue here seems to be the movie's near-2.5-hour runtime and the decision to put it in theaters before the Winter season, where it likely would have had a better opening and the promise of better legs post-release rather than the Autumn. Universal still remains optimistic in spite of audience reception being on the mixed side. Meanwhile, Sony's Goosebumps sequel is doing good, but not great, with an opening slightly behind First Man and several clicks behind the first Goosebumps. Given the tighter budget compared to the first movie, however, a $16M+ opening should still work out for the movie in the long run.
Also worth mentioning is Bad Times at the El Royale, which isn't looking so good with a $7M+ opening against a $30M budget, as the adult-skewing movie will also have to face competition from Halloween in a week's time. Audiences seem to be a bit on the divided side with this mystery-thriller, as the CinemaScore for the film came in at a B-, behind First Man's B+. Meanwhile, The Hate U Give is seeing a spike in attendance as the movie has expanded to theaters in the triple-digits compared to the double-digits it previously opened to. The film will go into wide release next weekend. Lastly, Smallfoot and Night School also managed to hang on with 35% drops each, and both seem to be bound for profitability at the current rate (which goes to show that you don't have to spend big to make a profit).
The Top Twelve box office performances for the three-day weekend can be summarized as follows (bolded titles are new releases):
Venom (Sony Pictures) – $35.7M Weekend/$142.802M Total; 55.5% Drop.
A Star is Born (Warner Bros.) – $28M Weekend/$94.16M Total; 34.7% Drop.
First Man (Universal Pictures) – $16.5M Total.
Goosebumps 2: Haunted Halloween (Sony Pictures) – $16.225M Total.
Smallfoot (Warner Bros./Warner Animation Group) – $9.3M Weekend/$57.608M Total; 35.4% Drop.
Night School (Universal Pictures) – $8.035M Weekend/$59.843M Total; 35.8% Drop.
Bad Times at the El Royale (20th Century Fox/Fox 2000) – $7.225M Total.
The House with a Clock in Its Walls (Universal Pictures/Amblin Entertainment) – $3.975M Weekend/$62.251M Total; 45.8% Drop.
The Hate U Give (20th Century Fox/Fox 2000 Pictures) – $1.765M Weekend/$2.477M Total; 244.7% Rise.
A Simple Favor (Lionsgate) – $1.38M Weekend/$52.037M Total; 59.7% Drop.
The Nun (Warner Bros./New Line) – $1.375M Weekend/$115.93M Total; 49.1% Drop.
Gosnell: The Trial of America's Biggest Serial Killer (GVN Releasing) – $1.235M Total.
The Nun, Venom, and A Star is Born are now playing in theaters.

Grant Davis is a freelance writer who has covered entertainment news for more than four years. His articles have frequently appeared in Star Wars News Net as well as as other entertainment-related websites. As someone who grew up on Star Wars and comic book movies, he's completely thrilled with the current era of genre entertainment.