Netflix's The Witcher Series Casts Ciri and Yennefer
Netflix has announced the casting of multiple characters in its upcoming series The Witcher, the most prominent of which are Ciri and Yennefer.
It makes sense that these two are among the first characters to be cast for the show. Both play a central role in the books and have a very close connection with Geralt, the witcher himself, to be played by Henry Cavill.
According to The Hollywood Reporter, Ciri will be played by Freya Allen (Into the Badlands) and Yennefer will be portrayed by Anya Chalotra (Wanderlust). Ciri was raised a witcher by Geralt and considers him a father, while Yennefer is a powerful sorceress who also took Ciri under her wing to teach her the ways of magic. Geralt is bound by fate to both of them.
Allen's casting is notable in that it ultimately contradicts rumours that Ciri would be played by an ethnic minority. The rumour caused backlash amongst the fans, as such a casting would contradict the source material, but now it seems a load of fuss was made out of nothing.
Among the rest of the casting announcements are Jodhi May (Game of Thrones) as Ciri's grandmother, Queen Calanthe; Bjorn Hlynur Haraldsson as Eist, a knight and husband of Queen Calanthe; Adam Levy as the druid Mousesack; Millie Brady as the outcast Princess Renfri; MyAnna Buring as Tissaia DeVries, head of Aretuza, a magical academy; while Mimi Ndiweni and Therica Wilson-Read will play novice sorceresses.
Fans of the books and video game adaption will find it particularly interesting that according to i09, Ndiweni and Wilson-Read will be playing characters named Fringilla and Sabrina. This would suggest they are playing Fringilla Vigo and Sabrina Glessivig, who are already fully fledged and powerful sorceresses in the source material.
Fans of the books will be wondering just how heavily influenced the show will be by the source material. Ciri's grandparents aren't particularly major characters in the books, while Mousesack and Princess Renfri have little to no connection to the other characters.
Then again, there has been no casting news for several key characters from the books as yet; the roles of The Witcher's best friend Dandelion and sorceress Triss Merigold have yet to be mentioned, so it would be reasonable to assume that we're not done yet with The Witcher casting news. It seems unlikely that the show's first season would revolve around these characters only.
Are you looking forward to Netflix's The Witcher? Stay tuned to Movie News Net for further updates.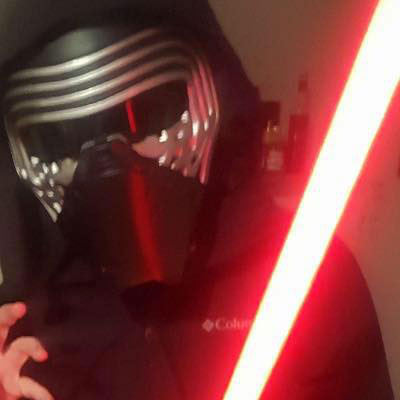 Josh is a huge a fan of Star Wars, superheroes and video games. He spends most of his time wondering who would win in a fight between Boba Fett and Star Lord.