'Spider-Man: Far From Home' Set Videos Show Nick Fury, Maria Hill, and Happy Hogan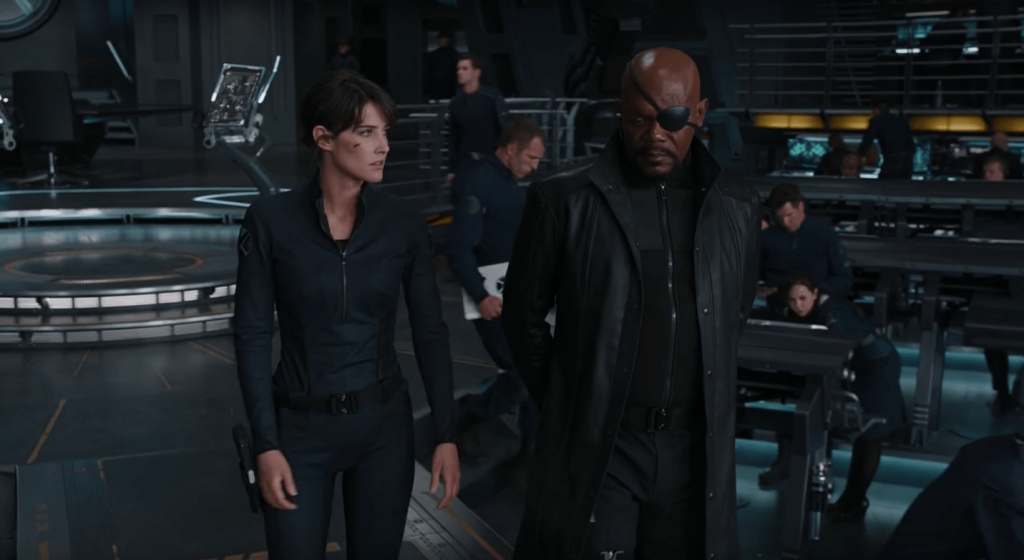 Set videos of the London, England portion of the Spider-Man: Far From Home shoot not only confirm the appearances of Samuel L. Jackson's Nick Fury and Cobie Smulders's Maria Hill, but Jon Favreau's Harold "Happy" Hogan as well. The former two actors appear in two separate scenes, and the latter appears in just one.
Earlier today, the next installment in the Spider-Man film series filmed in London, England with a number of Marvel characters outside of the typical cast associated with Peter Parker. Firstly comes footage via Reddit of Jackson and Smulders filming a scene where they have a conversation beneath an overpass:
Filming for the upcoming Spiderman film in London. (NO SPOILERS) from marvelstudios
Worth repeating is that the film is indeed set after the events of Avengers 4, and [SPOILER ALERT] even though both characters died alongside Spider-Man himself at the end of Avengers: Infinity War. Obviously, not every character that has been dusted will stay dusted by the end of Avengers 4, even if the way that they'll be resurrected isn't clear at the moment. After all, they've got multi-film contracts to fulfill, and Jackson in particular is at his busiest after sitting several MCU movies out.
A few hours later, another Redditor got a look at a scene where Favreau, who previously appeared in Spider-Man: Homecoming, ends up joining the S.H.I.E.L.D. duo in a conversation in an area that offers a nice view of the Tower Bridge:
Another scene from filming in London of 'Spider-Man Far From Home' from marvelstudios
With the movie looking to emphasize taking Spider-Man to places he's never been before on film, one can only hope that we can get set footage like this of Spidey in action in many of Europe's greatest cities. But for now, it's good to know that this movie will have connections to more Marvel Cinematic Universe characters that aren't related to Spider-Man himself than Homecoming did.
Spider-Man: Far From Home will be released on July 5, 2019.

Grant Davis is a freelance writer who has covered entertainment news for more than seven years. His articles have frequently appeared in Star Wars News Net as well as as other entertainment-related websites. As someone who grew up on Star Wars and comic book movies, he's completely thrilled with the current era of genre entertainment.