Marvel announced at their SDCC Iron Fist panel that Season 2 will be premiering on 7 September 2018, and it looks like it might actually be good.
Much has been made of Danny Rand's cameo in Luke Cage Season 2, and it looks like his own sophomore season will be continuing that upward trend.
New villains
It seems the new season will have two main villains, one being Davos aka the Steel Serpent, who will also be able to tap into the power of the Iron Fist (his fist will be red, rather than yellow). This won't be a surprise to anyone who slogged their way through season one, as Davos appeared in a handful of episodes that set the stage for his eventual turn into an antagonist.
IGN reports that Davos will have a much larger presence this season. At the panel, a clip was shown of Davos confronting a businessman in a club, claiming that 'The Triad war is over. I will end it.' A couple of men attack him, but he easily dispatches them. The businessman then gets up to attach him himself, only for the Steel Serpent to punch him square in the chest with his glowing red fist.
'I think those of you know we're going to some pretty interesting places this season,' Jeff Loeb teased. 'You'll have a pretty good idea of what Sacha will be doing this season.'
The second villain is much more tantalising, however. It was confirmed that Alice Eve (Star Trek: Into Darkness, Black Mirror) will be playing Typhoid Mary.
For those not familiar with the character, Typhoid Mary has telekinetic powers and a multiple personality disorder. In the comics, she normally faces off against Daredevil, Spider-Man and Deadpool, but the writers believe she'll prove an equally good foil for Iron Fist this season.
'The reason I took the role is because is because I get to play multiple personalities,' Eve explained at the panel. While that promises to be interesting in itself, it sounds like Typhoid Mary will prove Danny's equal in combat as well, as Eve revealed her character is 'very, very violent'.
The fight scenes will be the best yet
Admittedly, Season 1 of Iron Fist didn't set a high benchmark for quality fight scenes. That's all set to change for Season 2 though, as the show has hired Black Panther's fight coordinator to correct that misstep.
Finn Jones, who plays Iron Fist, had glowing praise for Clayton Barber. 'He's got a great supportive energy and he's just relentless in his mission to make sure the fights are just meticulously designed.
'He wouldn't let us go on set unless we were properly rehearsed … it's so much fun. I mean, it's exhausting, but with the right team around you, and we had the right team around us this year, it was a lot of fun.'
Iron Fist star Finn Jones talks about working with Black Panther's fight coordinator! #SDCC2018 pic.twitter.com/EFjkjlGNmL

— IGN (@IGN) July 21, 2018
Jones's reveal that they weren't allowed on set until they had nailed the choreography will come as a relief to those who watched Season 1, where fight scenes were often filmed only 10 minutes after Finn had started learning the moves.
The jump in quality seems to have been proved by a series of clips shown at the panel, including one where Danny and Colleen Wing are fighting together. Supposedly, it's very impressive.
Just saw another clip with Danny and Colleen kicking ass. Might be one the best executed action sequences of all the Netflix stuff? #IronFist #SDCC

— Shawn Madden @SDCC (@shawnxmadden) July 20, 2018
Just saw a clip where Danny punches the front of a truck straight off. Then takes on a group of thugs. Fight choreography was 100x above season one. Daredevil level. #IronFist #SDCC

— Shawn Madden @SDCC (@shawnxmadden) July 20, 2018
The crowd were also shown a flashback clip of Danny and Davos fighting for the right to face off against Shou-Lao and become the Immortal Iron Fist.
They don classic Iron Fist masks, are tied together by a long belt and forced to beat the crap out of each other until one of them gives up. The fight is apparently visceral and brutal, yet fluid and elegant, according to i09.
All of this is exactly what you want to see in an Iron Fist TV show, and it's what we thought we were getting in the first season. It's good to see the cast and crew making an effort to correct that the second time around.
Daughters of the Dragon
With Simone Missick joining the show as a season regular, it looks like we're getting the Daughters of the Dragon after it was teased in Luke Cage Season 2.
The show will look to add more layers to Colleen and Misty, as well as the relationship between the two. 'We're kind of recalibrating Colleen,' said Jessica Henwick, who plays Colleen Wing. 'We kind of took everything away from Colleen. We're trying to figure out who she is without that. You don't want to make her mad … The most exciting thing for Colleen is the introduction of this thing called the Daughters of the Dragon.'
'Misty kind of came to hang out,' said Simone with a laugh. 'These two lovely defenders of the neighbourhood. I think that they bring a side of each other that you don't get to see otherwise. They have a very similar sense of humour. They're tough. They're badass. What's not to love?
'Misty comes to Iron Fist Season 2 where Colleen is in a very similar headspace. She's not sure where she is in this world, where she fits. Misty is there to tell her to pick herself up. There is no B.S. with these two … that's the best thing about these two women's relationship.'
If you're unfamiliar with the Daughters of the Dragon from the comics, Colleen Wing and Misty Knight would team up under that name to fight crime. They would frequently team up with the Heroes for Hire, comprised of Iron Fist and Luke Cage.
It's not all sunshine and roses – a quick glance at IMDB will tell you that the Meachums are both back for Season 2 – but all this news coming out of Comic-Con suggests that we'll be getting a far superior second season of Iron Fist on September 7. Stay tuned to MNN for more news on Iron Fist Season 2.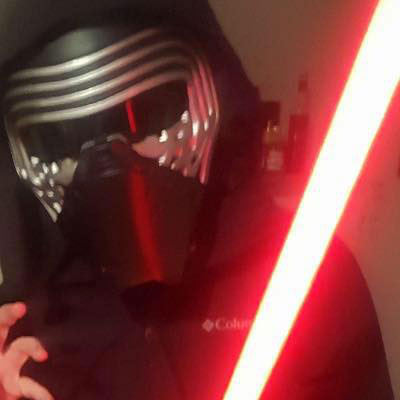 Josh is a huge a fan of Star Wars, superheroes and video games. He spends most of his time wondering who would win in a fight between Boba Fett and Star Lord.